Premiere:
Palehound bring the destruction in 'Cushioned Caging' video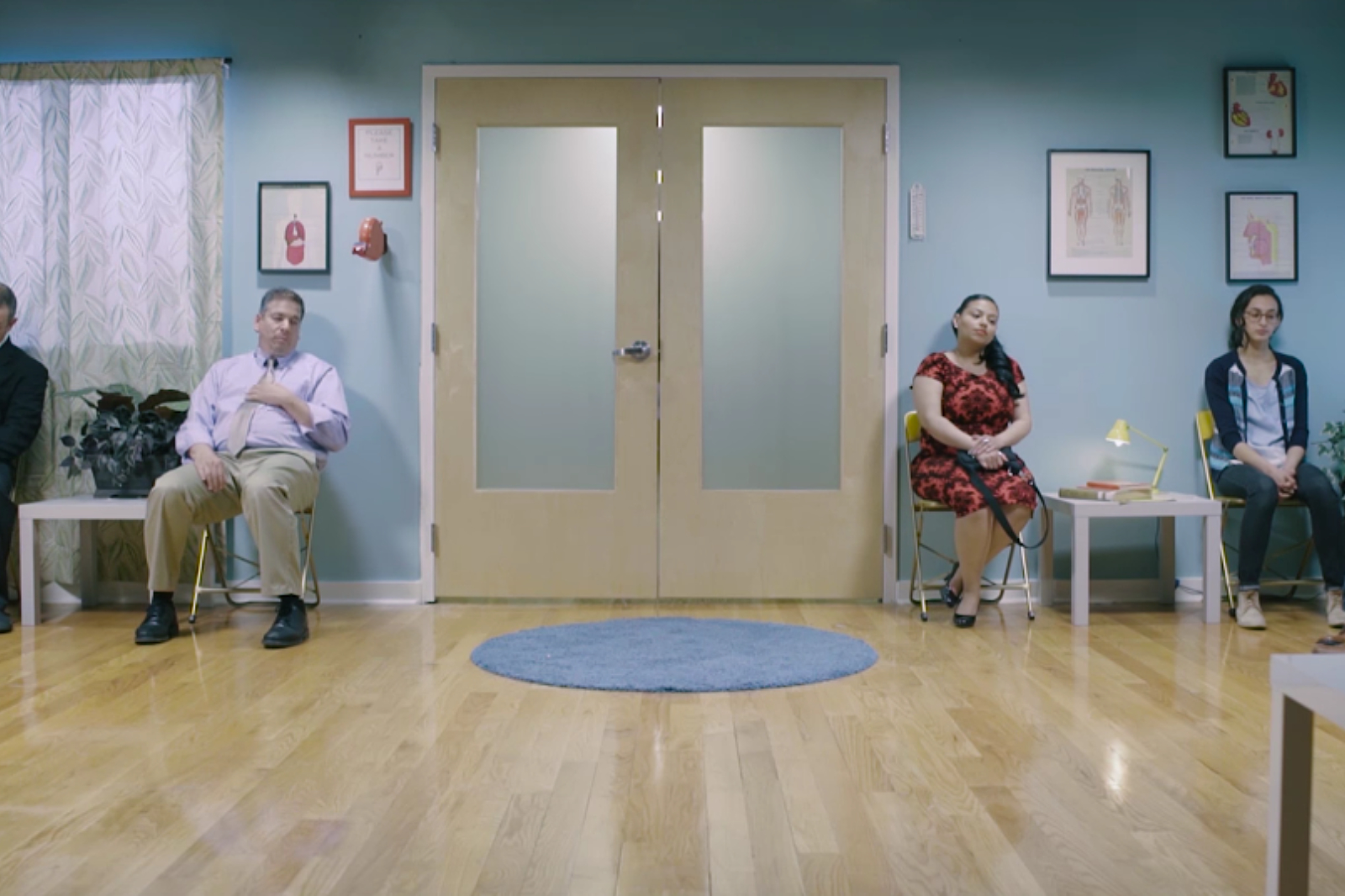 We're premiering the Boston band's crackers new visual.
Palehound released their brill debut album 'Dry Food' back in March; a heady combination of cranium-burrowing riffs and saccharine melodies. In similar spirit, the Boston band's new video for 'Cushioned Caging' leaves you unsure whether you're being cuddled in endless duvets, or battered over the head by a sledgehammer. It's really, really ace, basically.
The video - a collaboration between Palehound's frontwoman Ellen Kempner, and film-loving school kids at Boston's Real to Reel Filmschool - takes place in a surreal waiting room with a difference. Instead of taking tickets for tooth extractions, or Argos microwave ovens, visitors to Palehound's surgery of choice get rewarded with an empty room in which to smash shit up.
"The idea started with wanting to destroy things, so we worked our way backwards from there to come up with a story and reason to sledgehammer stuff," summarises director Badger Antoniou. "It was pretty funny. We all had safety goggles and were hiding behind pieces of plexi-glass for the destruction scenes. Amazingly none of us lost an eye or limb, and even our camera came out okay!" Fair enough, really.

We've got the first spin of Palehound's crackers new video for 'Cushioned Caging'. Have a watch below, and snap up 'Dry Food' right here.