Live Review
Primavera Sound 2016
1st - 5th June 2016
A modern concrete paradise, it's an architect's dream come true.
Giant solar panels and purposefully unfinished bridges steal the skyline at Parc Del Fòrum. A modern concrete paradise, it's an architect's dream come true, but it's enough to flummox the everyday punter when they first go through Primavera Sound's gates.
With this in mind, try being a hyped, Tennessee singer-songwriter playing your first European show to a crowd of close to a thousand, within these strange surroundings. Julien Baker is an initially unassuming newcomer who quietly packs star quality. Songs from last year's self-released 'Sprained Ankle' album seem simple - plucked, echo-drenched guitar notes bring to mind Interpol at their most sombre. But just when she looks to have settled in to a pattern, she'll deliver a flooring note or a sudden jolt of emotion. 'Talent' is a strange word to band about - music isn't a contest, after all - but this 21-year-old possesses it in spades.
The sound from Julien's early evening set leaks through to Car Seat Headrest's, especially to start off with. Will Toledo cuts a lonesome figure, and opener 'Way Down''s talk of trekking down to the beach makes him seem even more lonely. Within the same song, he's eventually joined by bandmates, flipping his set from bleak nothingness into something driven with purpose.
Still, Primavera's Thursday isn't one to warm emotions - at least not yet. Julien Baker and Car Seat Headrest don't pen happy songs about finding love at a sun-kissed festival, and the same applies to Daughter. On their brutally dark second album 'Not to Disappear', they deliver gut-wrenching, emotional efforts that might be difficult to revisit on stage. Somehow, the group's unrelenting bleakness suits the Barcelona sunset. 'Numbers'' epic, scaling guitars reach out to the skies, and 'How' goes further, speeding off into another galaxy.
Primavera seems to possess two sides. One is the relaxed, anything goes, cerveza-sipping daytime. At night, everything switches. Put it down to the laser-beamed, spirograph visuals Floating Points is using to back up his stage show. Or put it down to the feverish excitement surrounding two of the world's biggest acts, playing within an hour of each other.
Tame Impala's rise from Aussie psych-heads to genuine contenders has been remarkable. And with Rihanna's approval, they've been flung into the pop world. Kevin Parker might claim he's always been making pop songs, but there's a notable difference between last year's sharp, hook-centric 'Currents' and the band's two previous records. Live, older material favours a proggy, thrashing default - brilliant in itself. But 'Let It Happen' and 'The Less I Know the Better' are such a step up, it's unreal. It's as if 'our Kev' found a clean slate before he made that record, drawing up a blueprint for arguably the brightest future of any band around right now. Tonight's performance is a bid for headliner territory, and it doesn't go according to plan. 'Eventually' is cut-off midway through due to a technical hitch. And the silence seems to last for days, to the point where fans go elsewhere, because they assume the set's finished. Eventually (ahem), they return in fevered form, pristine closer 'New Person, Same Old Mistakes' further enhancing the sense that their career has only just hit second gear.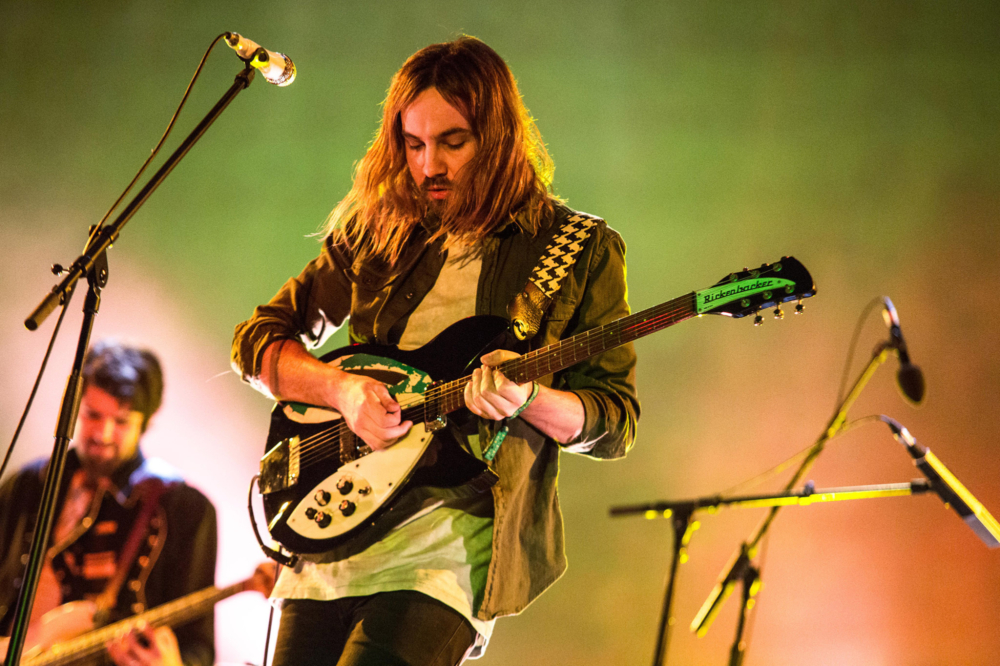 With LCD Soundsystem, they've put the system in reverse. Bowing out at the top of your game is an achievement few bands actually manage. There's always something else. Another tour, another reason to make a record, a collaboration, a sudden rush of approval after a song appears on an advert. With James Murphy, he cut the ropes at the exact point LCD hit lift-off. They weren't unsung giants in any sense, but they weren't festival headliners.
Demand is a funny thing, and their return feels like a miracle in itself - hence the top dog billing. But it's impossible to understate just how 2016 this whole experience feels. Not a single drop of new material gets a mention tonight. LCD are peddling old songs, songs many thought were dead and buried when the band made their 'final bow'. But from the headrush of 'Us v Them' to the scatterbrained tension of 'Losing My Edge', they've never sounded more vital. No doubt about it, festivals have a tendency to pick nostalgia over new talent. But this isn't a nostalgia trip. It's a group of peerless musicians having fun on stage, doing it for the right reasons. Fat paycheques are a bonus, but if compromises were being made in LCD Soundsystem's live comeback, it would be plain as day. Not here. They're as worthy as any festival headliner from the last two decades.
On his four existing albums, Philadelphia songwriter Alex G will strike gold on a new idea before canning the thing within seconds. He'll often deliver fireworks on a verse and chorus without following up. A short attention span might explain his ethos, but it's more likely he has a filterless, non-stop supply of inspiration. In an early evening set on day two, he makes short work of lying these loose ideas together. 'Kicker', from last year's 'Beach Music', is a perfect showcase of his vacuum-tight melodic tricks. In another world, he could pen hits for pop stars. But for now he's content with chugging out short-lived glimpses of genius.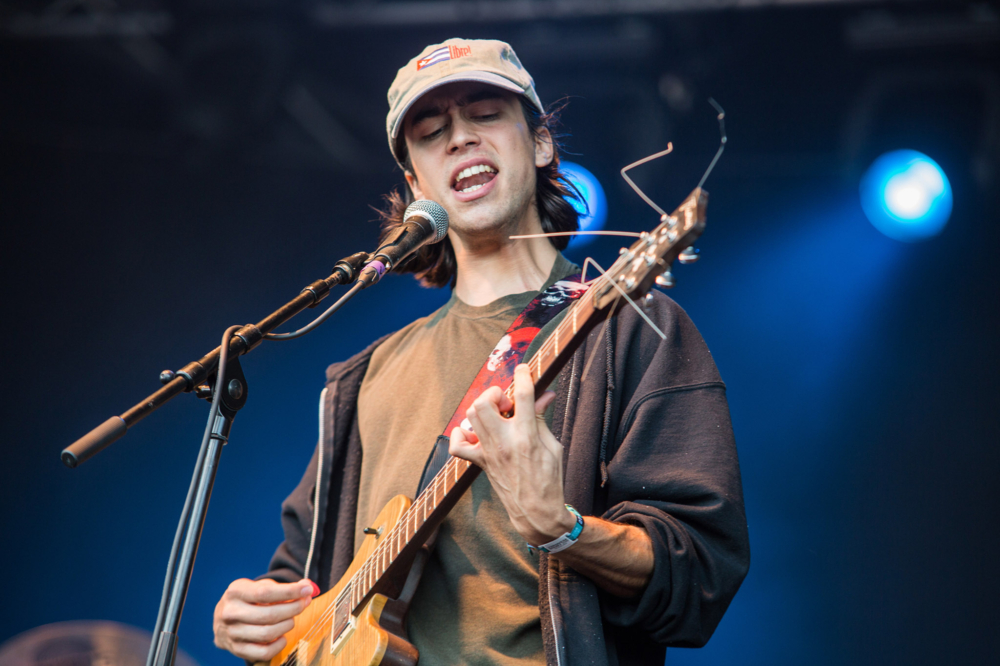 Savages have often been contained to choking, sweaty indoor spaces, but they're a revelation in the great outdoors. For Jehnny Beth, a main stage is her playground, and frenzied fans are hop scotch. It only takes a couple of songs before she makes up the twenty-yard distance between stage and barrier. "You're too far away!" she insists, so she spends the rest of the set climbing on outreached arms, adding further belief to the idea that she's fronting a group with unstoppable momentum. A fizzing post-punk default can tire, and some of their songs blur into one, but then out steps something like closer 'Fuckers', a magnificent call to arms that only Savages seem capable of delivering.
On the first festival step of their 'A Moon Shaped Pool' world tour, Radiohead provide a circus of hits. When was the last time 'Creep', 'No Surprises', 'Karma Police', 'Talk Show Host' and 'Paranoid Android' appeared in the same set? It's a ludicrously crowd-pleasing trip back in time. A few years back, Thom Yorke and co seemed too stubborn to admire their past, still busied with new ideas, always thinking about the next step. But tonight they hit a fine balance between their expansive, luscious new record and their 90s heyday. Dodgy sound levels do little to dampen the excitement - with the exception of 'Daydreaming', which is so quiet, you could mistake it for Thom having a cry into his cornflakes.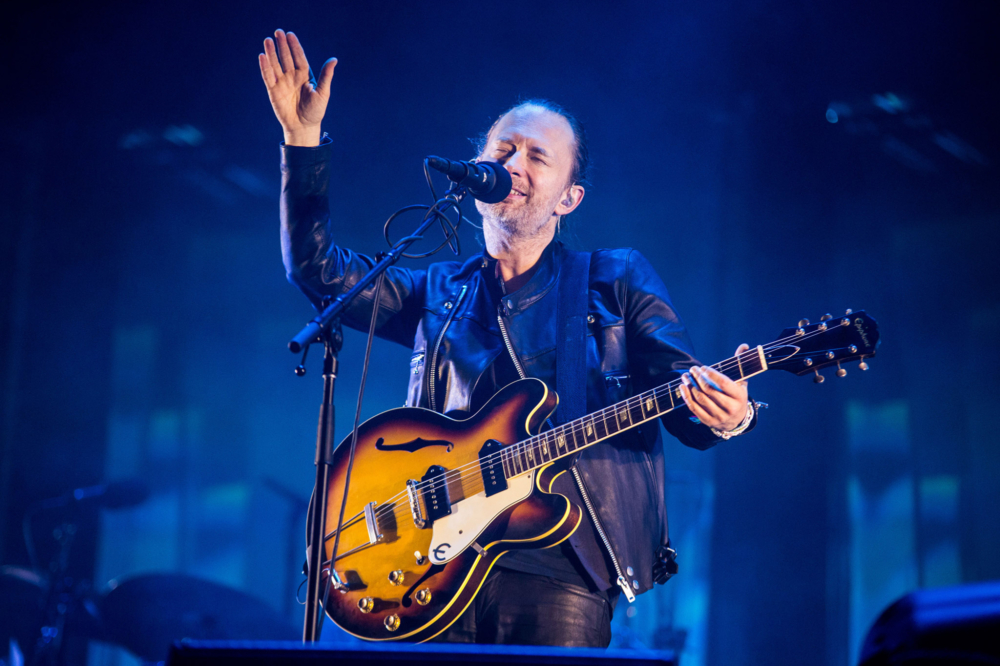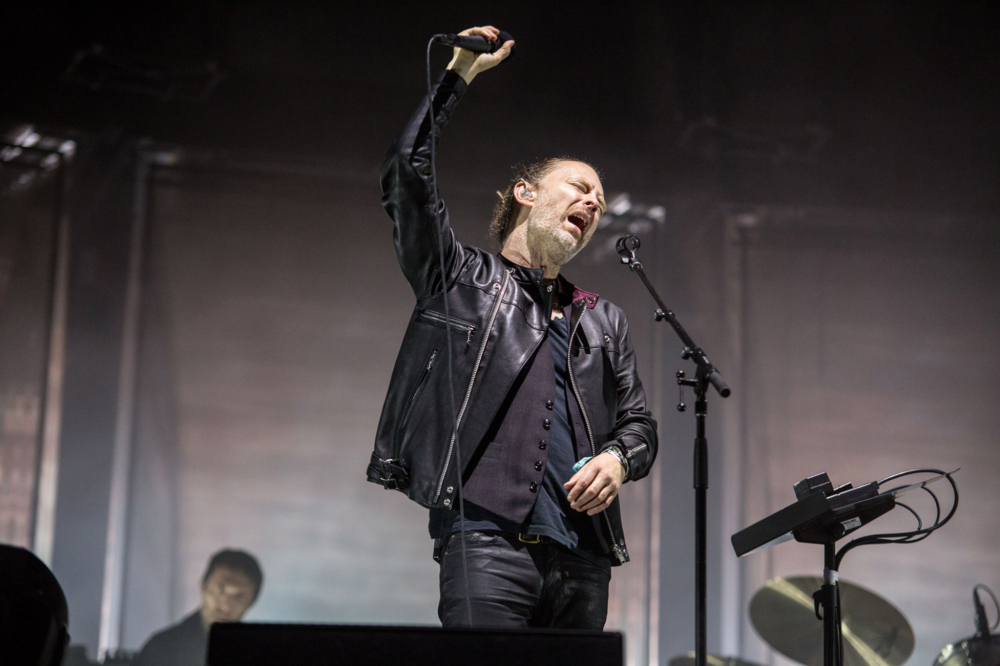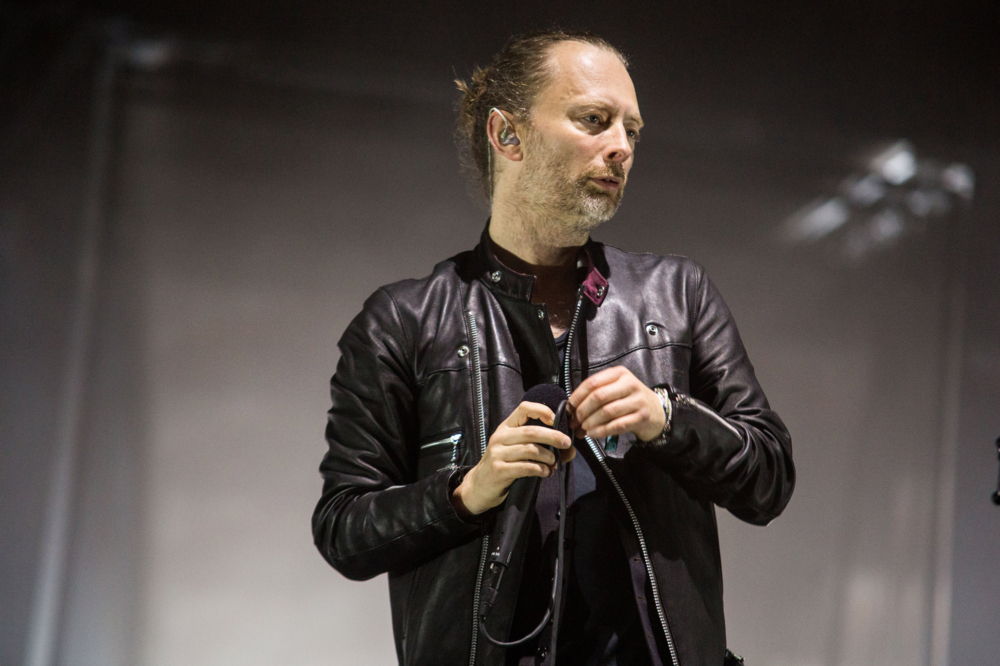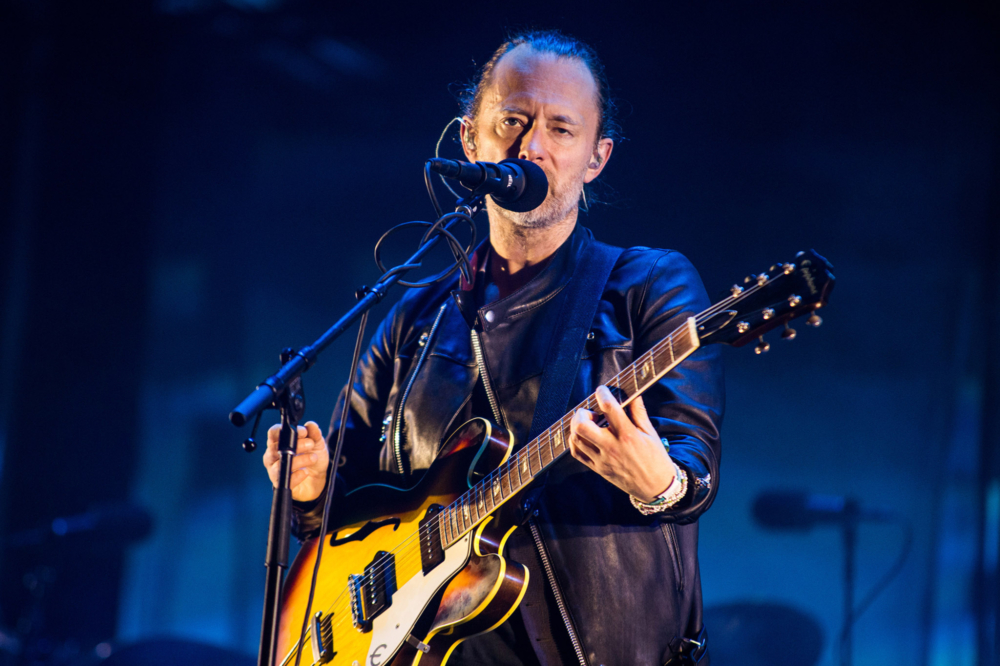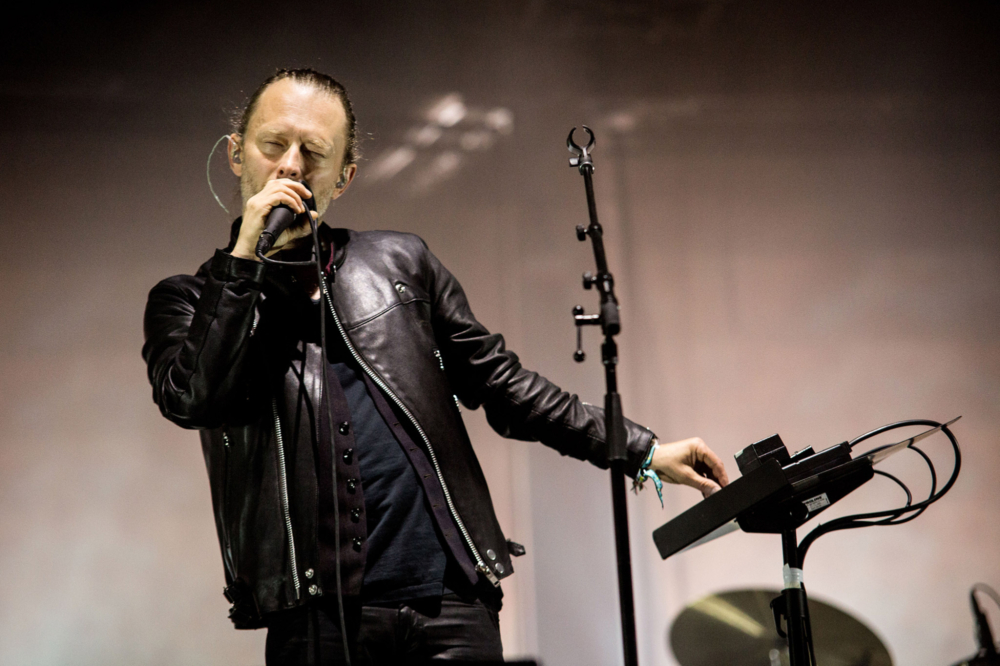 Ignoring the mystery, mind-games and hype surrounding cult group The Avalanches - a mainstay of the past decade - there's something heartwarming about seeing these guys join forces once more. It's nearing 3am by the time they arrive, and half the crowd are expecting special guests en masse. But this is all about Robbie Chater and Tony Di Blasi, two producers who finally got their shit together and made a new record. They spend most of the set embracing each other, high-fiving after every neat trick. Out-of-whack new single 'Frankie Sinatra' makes sense tonight, and even fresher cut 'Subways' sounds like a game-changer. But for all the talk and the naysayers, The Avalanches' appeal is best justified on stage. They're a party act, and they're having ridiculous amounts of fun. No wonder they took so long going back to the bloody studio.
Meghan Remy is nursing the flu, but it takes a while to work that out. Midway through her upfront, politicised U.S. Girls set, she removes a nasal stick from her boiler suit pocket. Being brutally ill can sometimes lend itself to madness, and there's a brilliantly unhinged energy about day three's early evening set. Without warning, the Illinois-born musician is joined by a fedora-sporting, moustached guitarist, who plays a showy classic rock solo before departing the stage five seconds later. Talk about a cameo. He returns a couple of times after that, adding ridiculous showmanship to Meghan's thick, chunky computerised beats. She finishes by asking her stage sponsors for a free tracksuit. Nothing's compromised, despite the lurgy.
Most Deerhunter live sets hinge on instinct. Depending on the mood, they'll either deliver dark introspection or saw-toothed catharsis. It's hard to imagine Bradford Cox being in finer spirits than tonight. The rest of the band are more sullen - guitarist Lockett Pundt even refuses to address the crowd at one point, after being prompted by the frontman - but tonight is all about Cox. Sporting the second fedora of the night, he opens with fan favourite 'Rainwater Cassette Exchange', re-jigs 'Living My Life' into a sax-heavy samba sendoff and screams his lungs out for 'Helicopter'. It's hard to know what to expect from Deerhunter, a band who can easily flick a switch between different states within the space of one record. But tonight they're in rude form.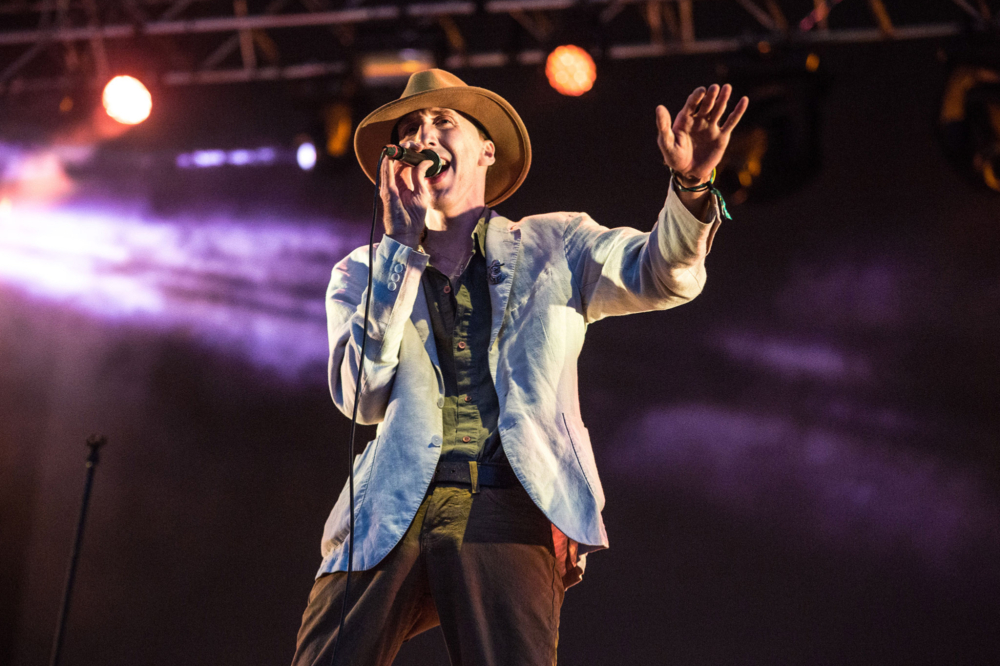 There's a sense of celebration in Primavera's first two headliners. LCD Soundsystem's party atmosphere isn't matched, and even Radiohead's gloominess is subverted when they dish out the classics. And ahead of day three's closer, Primavera's sunny-side-up atmosphere peaks with Brian Wilson's anniversary rendition of The Beach Boys classic 'Pet Sounds'. A cover of Bobby "Boris" Pickett & The Crypt Kickers' 'Monster Mash' sends the fest into delirious frenzy.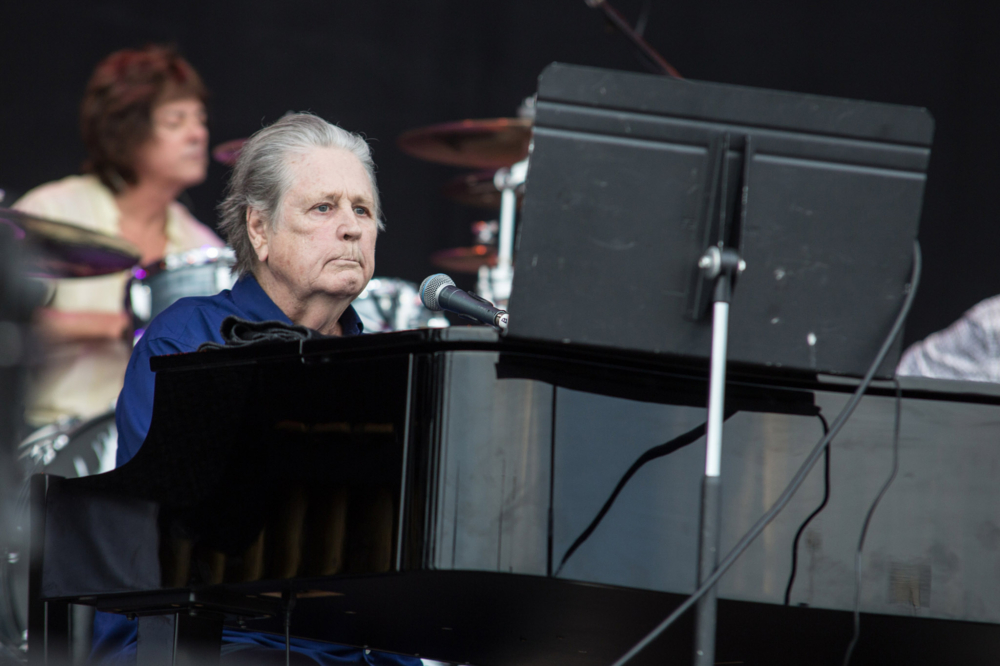 For PJ Harvey, she's not here to up the fun stakes. Instead of adding to a carnival atmosphere, she's smashing the piñata and keeping the baseball bat. Hit-and-miss new album 'The Hope Six Demolition Project' is steeped in politics, but it's often hard to extract an actual message from all the posturing. Live, it doesn't take long for Polly Jean Harvey to make her point. She delivers a grand, stately, militaristic force, closer to a noise-rock act than the latest record itself. It's here that you can differentiate new material from her previous LP 'Let England Shake'. And even if "they're gonna build a Walmart here!" is the grimmest, most borderline-Banksy of choruses, hundreds are singing along.
At the end of the final hike between Primavera's main stages, Sigur Rós are putting everything on the line. Reduced to a trio, the Icelandic giants decide to switch their live game entirely. Ditching grand orchestral arrangements for minimal, jolting electronics, the opening few minutes come off like an alien hybrid of Trent Reznor's dark imagination. When they expand, they're even more powerful. And when combined with a breathtakingly gorgeous light display, there's every reason to believe Sigur Rós have changed for the better.
Something shifts on Saturday. Instead of a traditionally relaxed atmosphere, punters are deranged and stumbling. Ahead of Parquet Courts' post-midnight set, one fan can be seen dragging a bin towards the bar. No idea. The band themselves are suitably sloshed. Austin Brown attempts broken Spanish several times, and he even jumps the gun on the end of their set ("I was going to throw my guitar into the crowd!" he claims, after 'Bodies Made Of'). Booze is consumed in droves, but that doesn't stop the four-piece from being tight as a fiddle. New material from latest album 'Human Performance' is exceptionally rabid, Andrew Savage barking demands on 'Paraphrased', a song that steers their set into explosive territory. Fleeting gem 'Outside' deserves to last a lifetime, and the almighty 'Stoned and Starving' even gets a run. Parquet Courts are one of the coolest bands on the planet, and they bloody well know it.
Photos: Emma Swann

Get your copy of the latest issue