Go with the flow:
Queens of the Stone Age are about to get "locked in" for a new album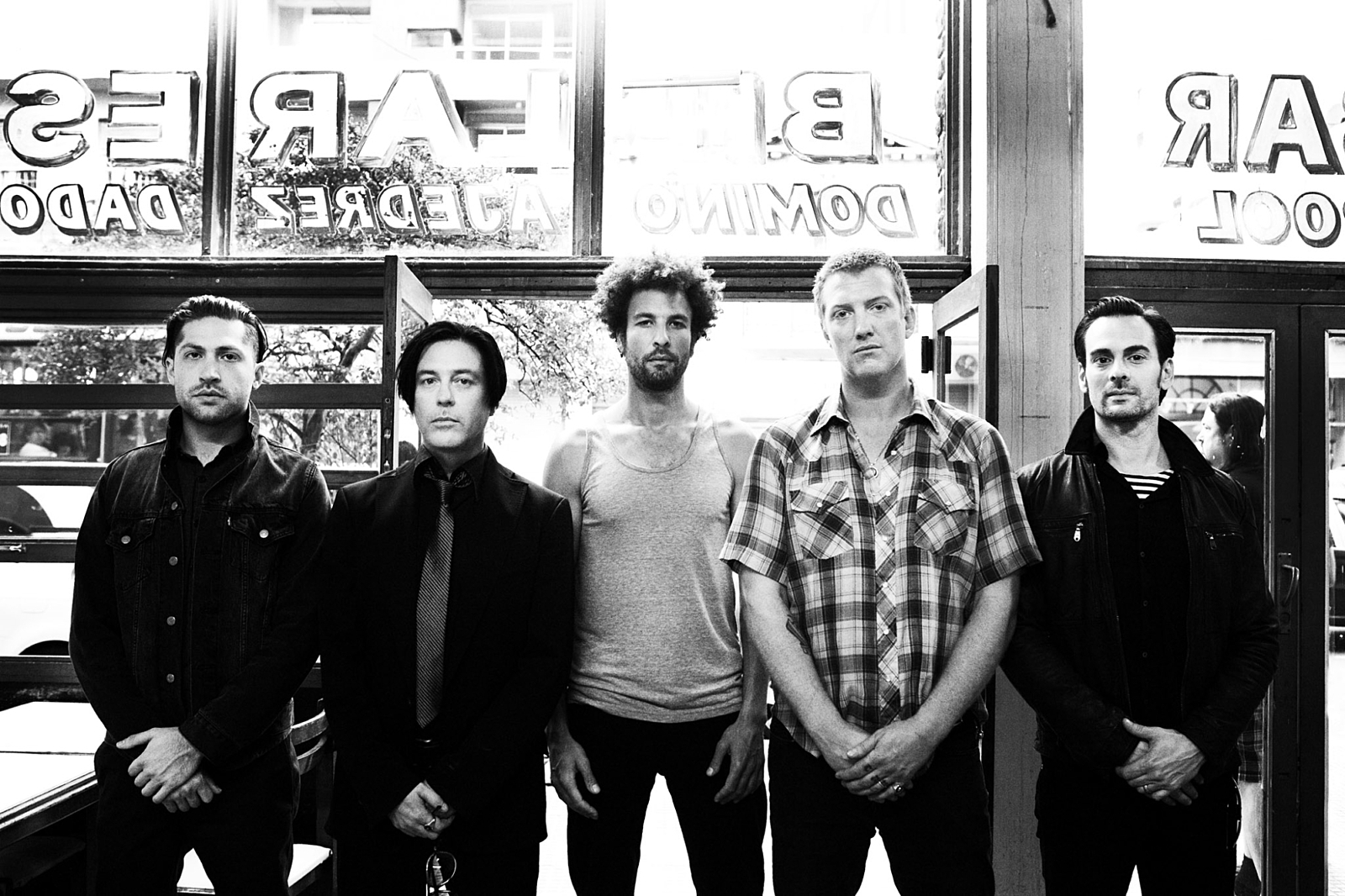 Group are starting work on the follow-up to '…Like Clockwork'.
Queens of the Stone Age are about to return to the studio to record a new album, claims Josh Homme.
The frontman told the Let There Be Talk podcast that a "Queens return" is "next up on my schedule. Same line-up and we're locked in."
It sounds awfully formal, but Josh told LTBT they'd be having a "meeting tomorrow" to discuss future plans.
A new album will follow 2013's '… Like Clockwork'. Josh Homme and keyboardist Dean Ferita been busy working with Iggy Pop on his 'Post Pop Depression' album, alongside Arctic Monkeys' Matt Helders.
If the '…Like Clockwork' line-up sticks, Homme and Fertita will be joined by guitarist Troy Van Leeuwen, bassist Michael Shuman and drummer Jon Theodore.