Watch:
WALL get sinister in 'Milk' video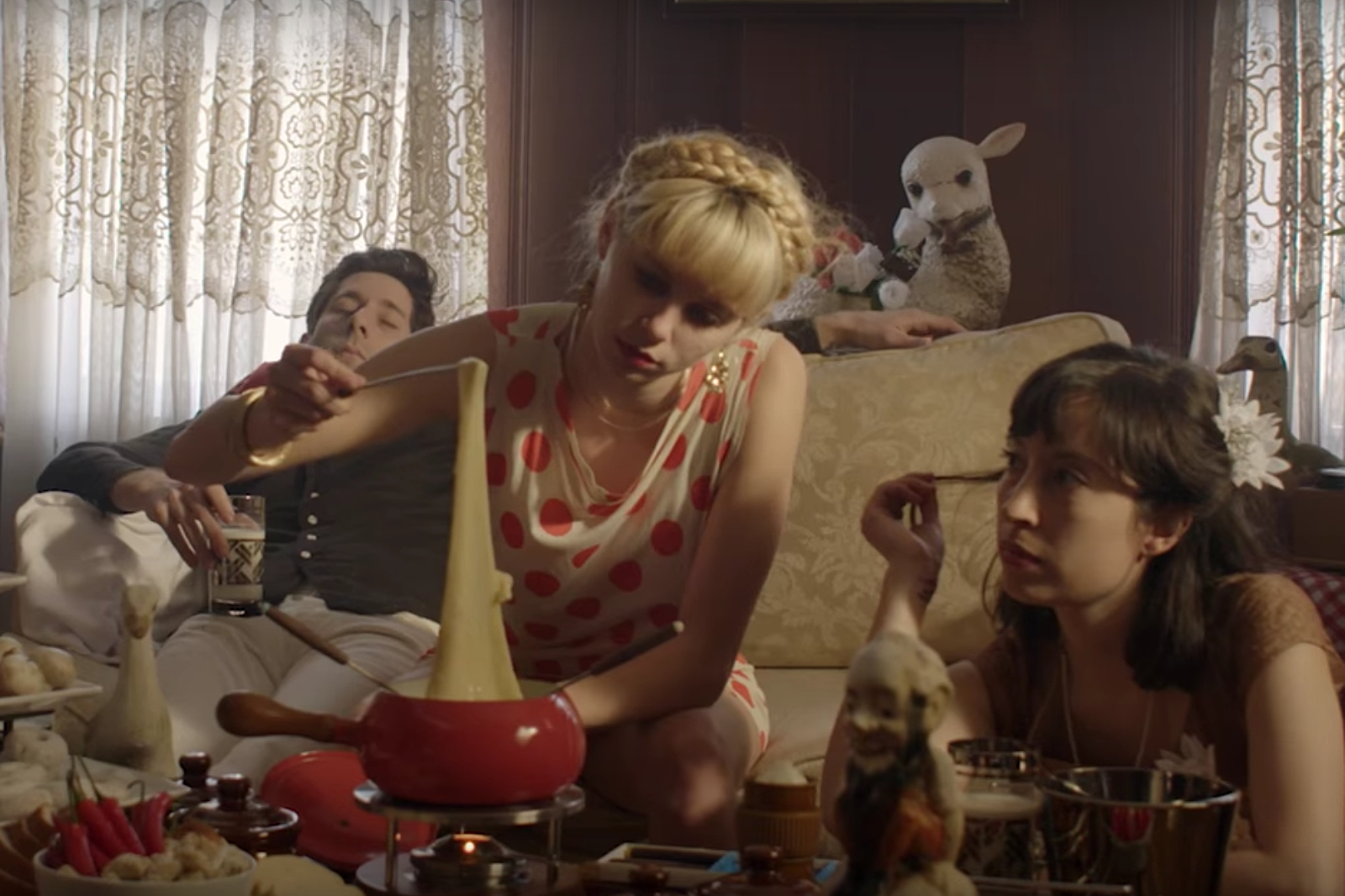 The New York post-punks turn the ominous dial up to eleven.
New York's WALL have a new video for their self-titled debut EP track 'Milk,' and fucking hell, it's sinister.
All starts out tranquil enough; the band are hanging out eating cheese fondue with their cat, surrounded by expensive patisserie goods and gnomes. Then, a pair of suspiciously unassuming children turn up, and proceed to wreak havoc. It's actually very unsettling stuff.
"I was amazed at how willing and able the young girls were to play along with being part of the ominous environment director Kevin Hayden and his team created," WALL's frontwoman Sam York explained. "Then again, we were basically doing a grown up version of make-believe so maybe they thought everything was perfectly normal. Ram Jam (Ramona Brooks) our cat-actor totally stole the show- she's everyone's favorite celebrity now"
Still no word on whether Ramona will be doing meet-and-greets at WALL's upcoming gigs.
Talking of future shows, the band have announced their first ever UK show at London's Old Blue Last on November 1st.
Read our live review from when we caught WALL live in New York here, and watch their chillingly ace new video for 'Milk' below.