Neu Pick:
Sweat pray for warmer weather with 'Acid Rainbow'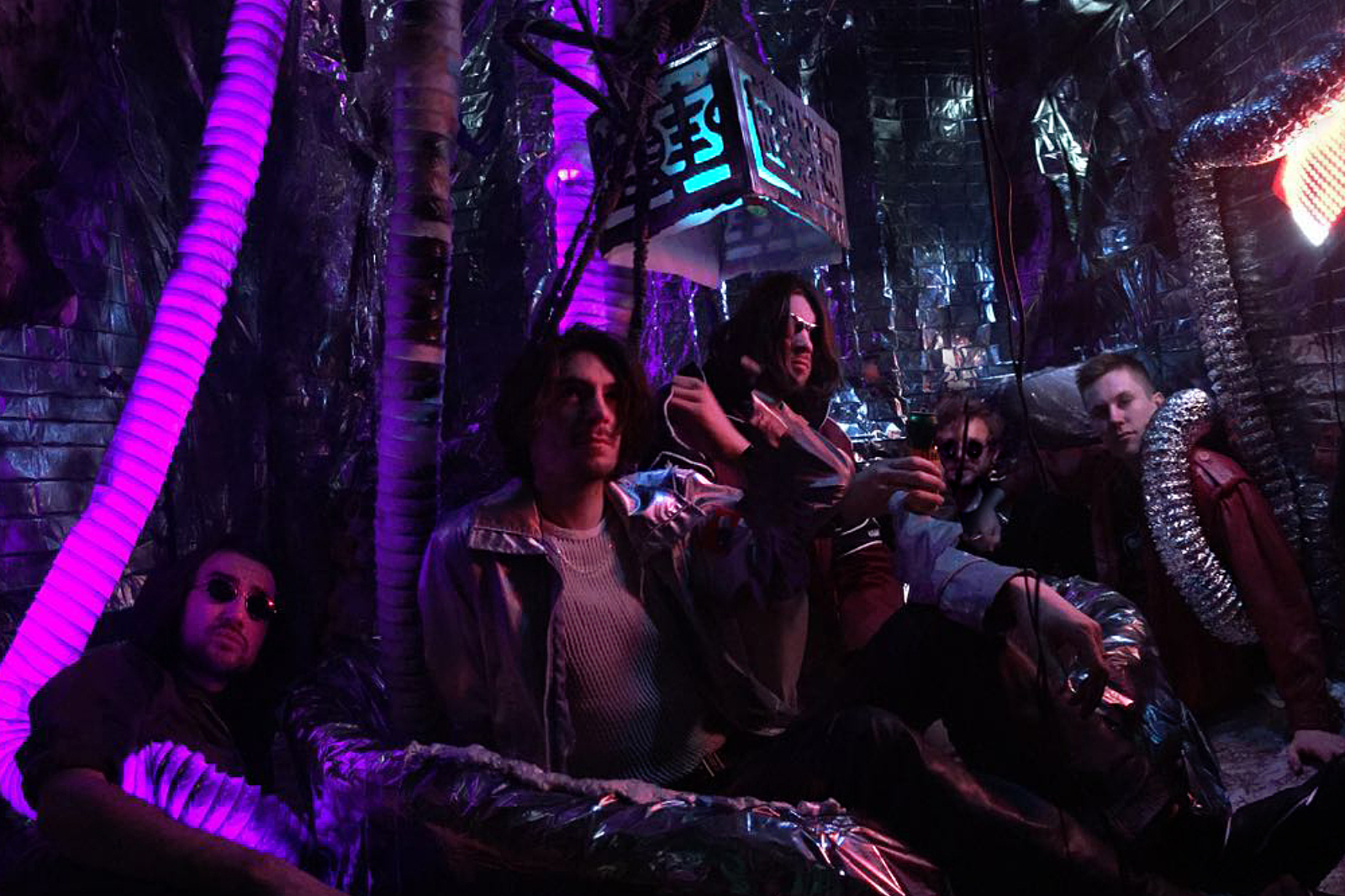 The apocalyptic London groovers' latest is premiering on DIY as today's Neu Pick.
Every weekday, DIY's new music know-it-all Neu brings you one essential new release to get obsessed with. Today's Neu Pick comes from Sweat.
Believe it or not, it's actually the middle of June. Look outside the window, and it might seem like the depths of a rain-lashed winter, but we really are at the height of summer. Honest. Sweat's latest is purpose built for the season we should be experiencing, though. Sticky and drenched in tropical heat, with 'Acid Rainbow' the London group demand a change of fortunes.
A breathtakingly thick slant on murky, sexually charged synth-pop, theirs is a mind-bending psychedelia that's every bit at home on the dancefloor as in the depths of a remote rainforest. "'Acid Rainbow' is a weird window into the lives of two lovers and their last day, explain the band. "A vision of a world in collapse, driven by relentless groove and apocalyptic synths." Dive in below.
This Friday, Sweat take to Moth Club in Hackney to celebrate the release of 'Acid Rainbow' that same day via Meno Records. Pray this rain shifts by then, eh?