Live Review
Fear Of Men, St. Pancras Old Church, London
10th June 2016
The space elevates the already-gorgeous album to spellbinding.
The stage area is decked out with candles, there are 'Fall Forever' 'hymn books' being handed out at the door, and Fear Of Men's almost-cross logo stands lit up in front of a painting of the crucifixion. And if that weren't enough to hammer home the relationship/religion parallels to be found in the band's new album if you look for them, Jess Weiss appears on stage in a white hood. Any questions about why the band have chosen this space to launch the record are very much left at the door.
The main set is a performance of 'Fall Forever' all the way through, and the space, with its significance, grandeur, and acoustics, elevates the already-gorgeous album to spellbinding. The church naturally has an echo, and the wonder it brings to Fear Of Men's sound feeds into the performance. Thanks in part to Jess' beautifully deliberate, expressive vocals and in part to the way they keep the rapt audience silent in awe, the words of the songs are especially clear, their meaning intensified. Every song is given equal weight as well, the intense, uncomfortable inner conflict of "I'm not present in my body" during 'Undine' feeling as meaningful and rich as the lilting lament of "I could open up to you" of 'Ruins'.
There's then a set of older material which, though almost as long as the main event, feels like an afterword once the spell of 'Fall Forever' has ended. There's a notable difference between this material and 'Fall Forever'. It's beautiful too, but feels less grandiose, more of a mini-set of indie hits meant to be fun rather than inspire awe: a very good addendum to a nigh-on perfect gig.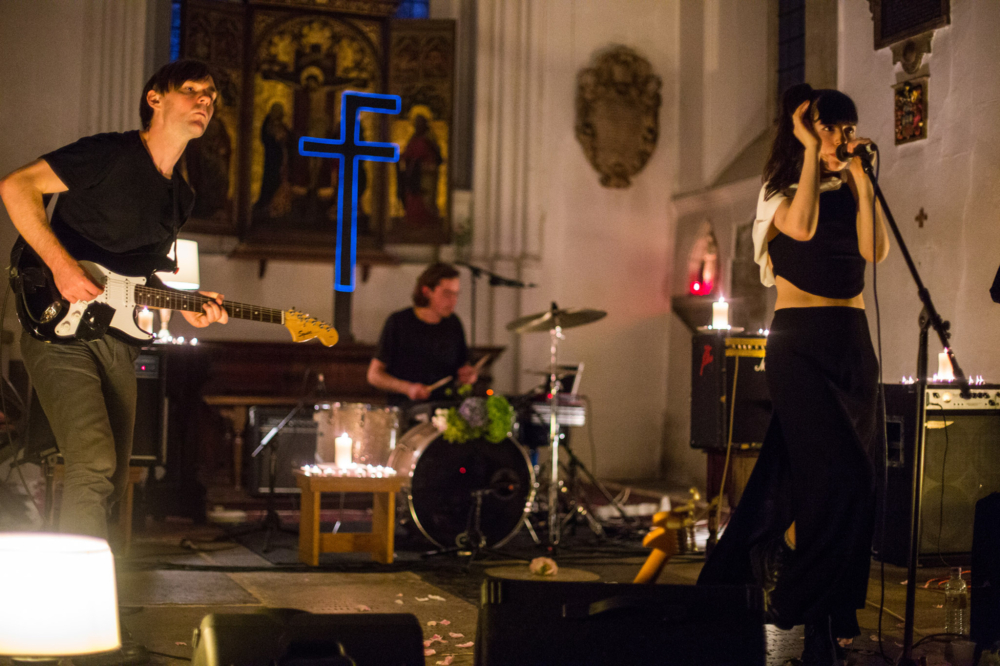 Photos: Jonathan Dadds

Get your copy of the latest issue