Neu Pick:
Future Love weave melodic melancholy on 'Passive Obsessive' EP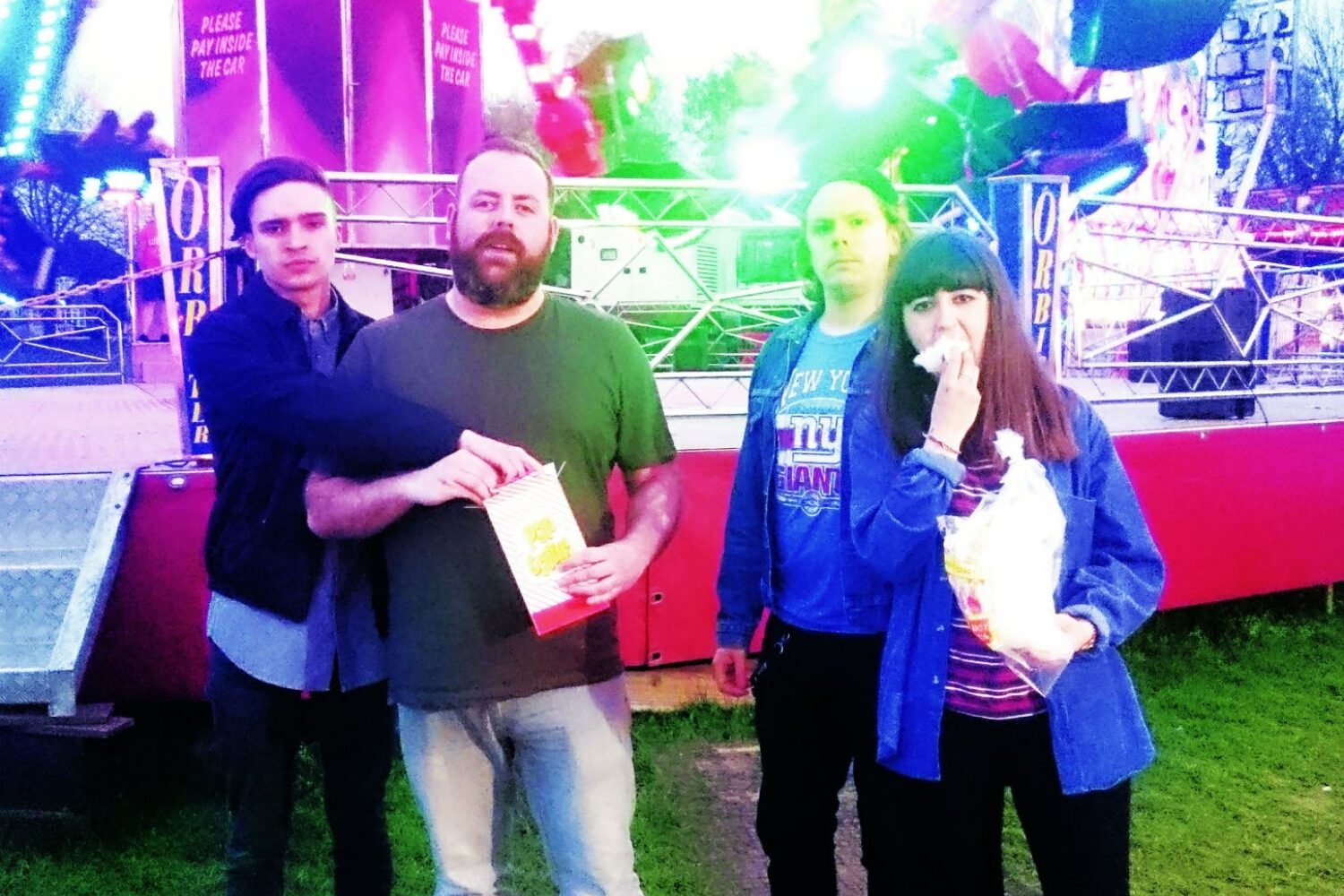 Northampton alt-rock group's new release is streaming first on DIY as today's Neu Pick.
Every weekday, DIY's new music know-it-all Neu brings you one essential new release to get obsessed with. Today's Neu Pick comes from Future Love.
Every note of Future Love's new 'Passive Obsessive' EP sags with the weight of melancholy. At once punchy and pained, it finds the Northampton rockers channeling all manner of world-weary sentiment into a thunderous statement.
Premiering below on DIY, 'Passive Obsessive' takes the band's horizon spanning alt-rock and catapults it into the clouds. From the two-way exchange between vocalists Andy Convey and Meg Amirghiasvand that ties 'Harsh Spring''s convoluted tale of distrust in ever-tightening knots, to the shivery night-time stroll of 'Pity Party', it's a dazzling exercise in soaring melody and proof that music can offer solace in even the gloomiest of mindsets.
"'Joyce' on the other hand, is not about a personal experience at all," explains Convey of the EP's crowning closing number. "It's based on the story of Joyce Carol Vincent, who died alone in her flat in London and wasn't found for 2 years. The story is so heartbreaking, and was depicted brilliantly in Carol Morley's film 'Dreams of a Life', which we give a nod to in the lyrics. I really wanted to immortalise Joyce and her story in the form of a song."
Get the first spin of 'Passive Obsessive' below – it's set for self-release on July 1st, with Future Love playing the following UK dates this summer.
JUNE
19 Northampton, Northampton Music Festival
AUGUST
19 Southampton, The Joiners
20 Northampton, The Garibaldi