Album Review
Big Deal - Say Yes
4 Stars
Big Deal open new doors on their fully-realised third album.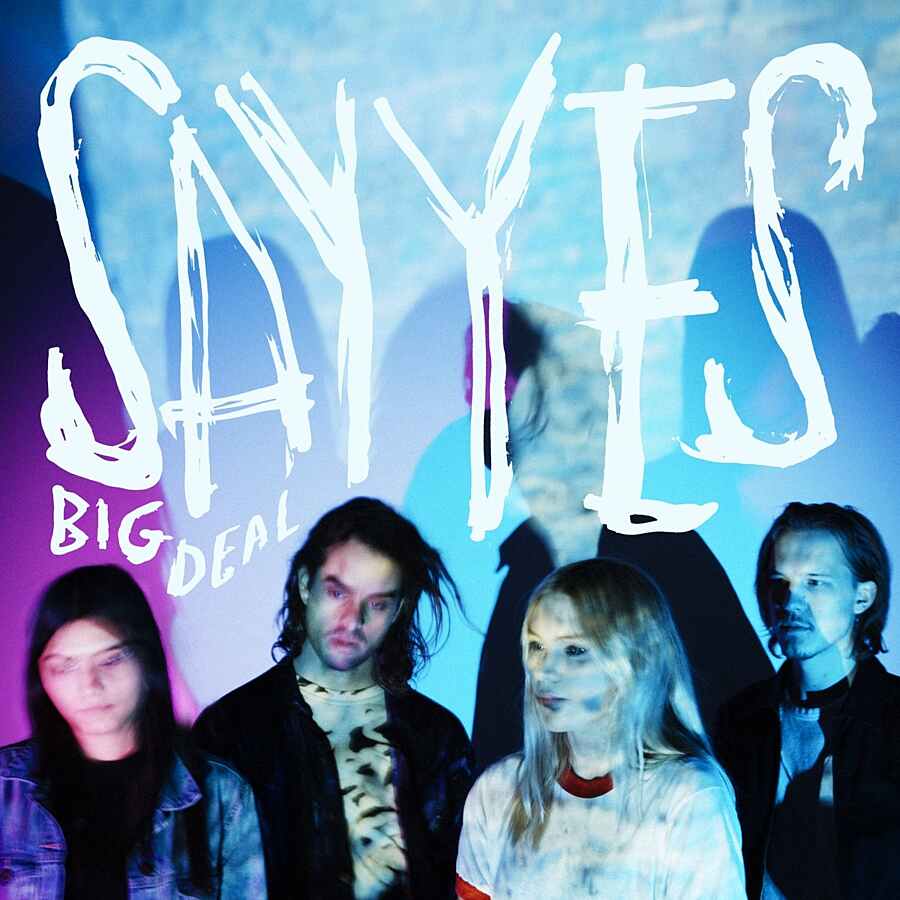 Since their introduction, Big Deal have subtly yet consistently played with the way they write and progress as a group. The added grit displayed on 2013's 'June Gloom' was a departure, a mix of layered clamour that perhaps overwhelmed their reserved introspection. The group have finally returned refreshed and with purpose, bringing with them third album 'Say Yes'.
What's most gratifying about 'Say Yes' is the way the group have replaced the shy indulgence of earlier work with cutting songwriting. Where 'June Gloom' grew from within its slow-burning warmth, the record - in particular its stand-out opening half - is sharp, determined and all the more compelling for it. It's another marked change, but much more impactful.
This sudden bite the group have developed brings with it an almighty range of hooks - 'Avalanche' bursts as Alice Costelloe delivers with directness, an uncompromising match for the group's now familiarly scuzzy rhythms. 'Say Yes' is the rightful title track - embodying an exasperated energy that's fit to burst.
Elements of the group's more inhibited shyness remains, yet within the context of 'Say Yes' they offer emotional depth. 'Saccharine' plays on their alt-pop leanings. And 'Still My Dream' swoons under it's swaying course, rather than hiding under waves of droning distortion is controlled by a crisp rhythm of affecting guitar.
With 'Say Yes', Big Deal have mustered a real knack knowing how to deliver their music. The album is a cohesive combination of touching sentiment and purposeful release - it's a big progression for a group keen to open new doors.