Album Review:
Deerhoof - The Magic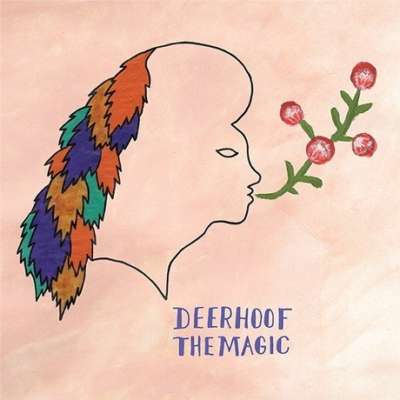 An exercise in keeping things fresh, on their new album Deerhoof swap the studio for an abandoned office space in the New Mexico desert.
Label: Polyvinyl
Released: 24th June 2016
San Francisco's Deerhoof have never been a band interested in convention and conformity. Unpredictable, erratic and anarchic are all words which could be used to accurately describe them. In spite (or often because) of this, they're a band that have received almost universal critical acclaim over a twenty-two year career.
When everything a band touches seems to turn to gold, how do they keep things fresh and exciting for themselves? They swap their studio for an abandoned office space in the New Mexico desert, plug in and attempt to capture 'The Magic'. With nothing written and no ideas further than the original concept, you'd be forgiven for assuming the record would feel organic and natural in its delivery. It doesn't. It feels fractured and erratic, something which lends the record a mix-tape-cum-jam session nature. Of course, trying to bottle magic isn't easy, and it's something Deerhoof attempt here with mixed results.
The crunchy pop of 'Dispossessor' and 'Plastic Thrills', 'Model Behaviour's psychedelic funk and the pulsating throb of 'Little Hollywood' all succeed in distilling Deerhoof's essence into something smooth, and even at times, palatable. Elsewhere however, the effects are less agreeable. 'I Don't Want to Set the World on Fire' and 'Patrasche Come Back' feel like unfinished and unnecessary inclusions while 'Criminals of the Dream' seems to meander its way through a variety of aesthetics, unable to settle on one given mood.
By its very nature, 'The Magic' was never going to be a record as smooth and as polished as a studio release, and as such is best approached in much the same way the band approached its recording - "with little or no preconceived notions of what [is going] to happen". That said, while unpredictability is certainly part of Deerhoof's charm, and the aim of 'The Magic' was to take listeners out of their comfort zone, the erratics can feel contrived and its off-kilter aesthetics too disparate for it to ever really take hold.