Live Review
Coldplay go big for closing set at Glastonbury 2016
From a Bee Gees appearance to a Viola Beach cover, Coldplay pull out all the stops for the last set of the weekend.
By now, Coldplay are Glastonbury veterans; tonight is their fourth time headlining the thing. Accordingly, they've got this whole top of the bill thing on absolute lock, and deliver in the truckload. Arming everyone in the crowd with LED gizmos that could be straight from Camden's Cyberdog, and hitting 'go' on the pyro just one song in (why not, tbh), their set is a technicolor spectacle of misted red flares, confetti, balloons, glitter, and every other piece of visual tomfoolery going.
Delivering earnest speeches about wonderful people and having faith in the world in-between songs, Chris Martin spends much of the time bouncing frantically around like an overexcitable puppy. An 100,000 strong crowd is on board every step of the way, yowling every word to a firework-peppered 'Yellow' and the juggernaut of 'Clocks'. Like a hot toddy before bed, or a bowl of steaming hot soup, Coldplay's music is warmly familiar.
There are a few surprises too, though. Coldplay forgo the weekend's tradition for Bowie covers. Instead, they perform a song by Viola Beach - the young band who were tragically killed while on tour earlier this year - with the help of Martin's children Moses and Apple. "This would have been them in 20 years," he says, in a modest tribute.
Things amp right again for an encore which features none other than Barry bloody Gibb from the Bee Gees singing 'Staying Alive,' and Michael Eavis showing off his vocal pipes to close the set with 'My Way'. Reliably ace, and chucking in a few plot twists along the way, this likely won't be the last time Coldplay headline.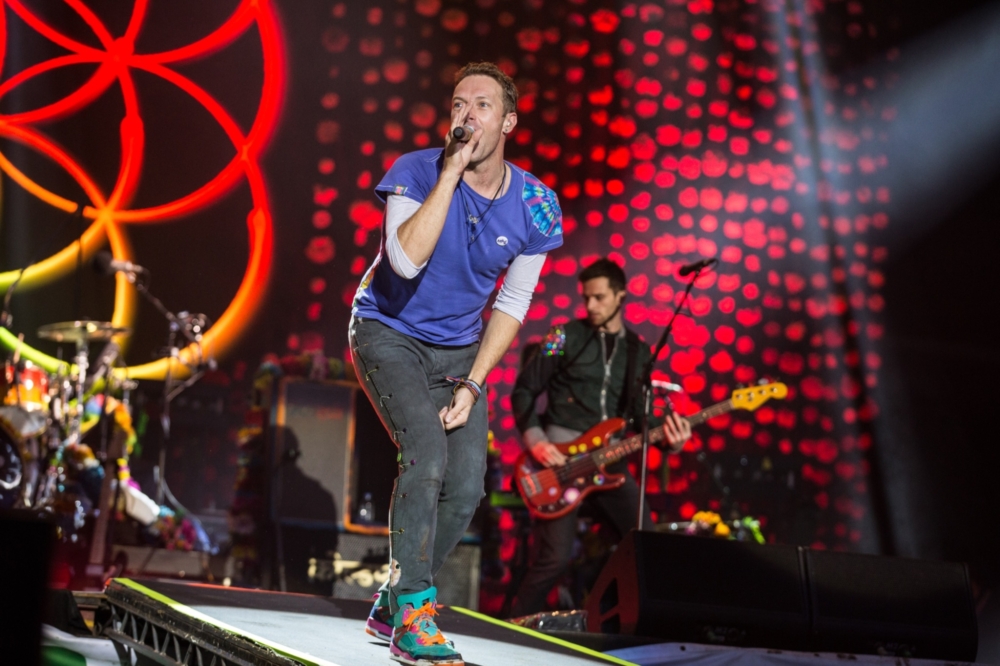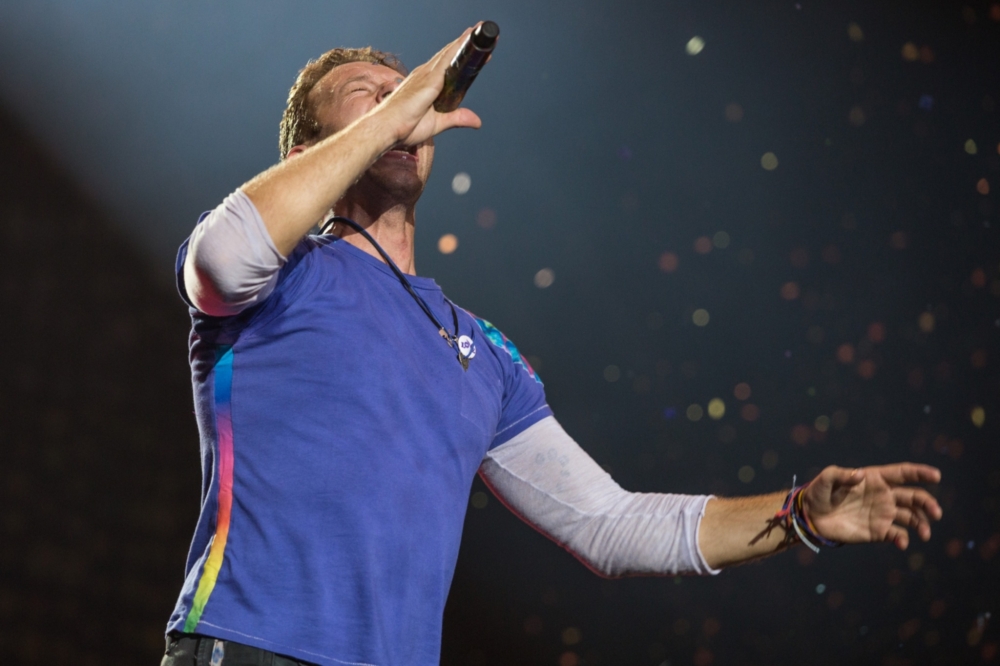 Photos: Emma Swann / DIY

Get your copy of the latest issue