Interview
Return of the Mac: Mac DeMarco is back in the UK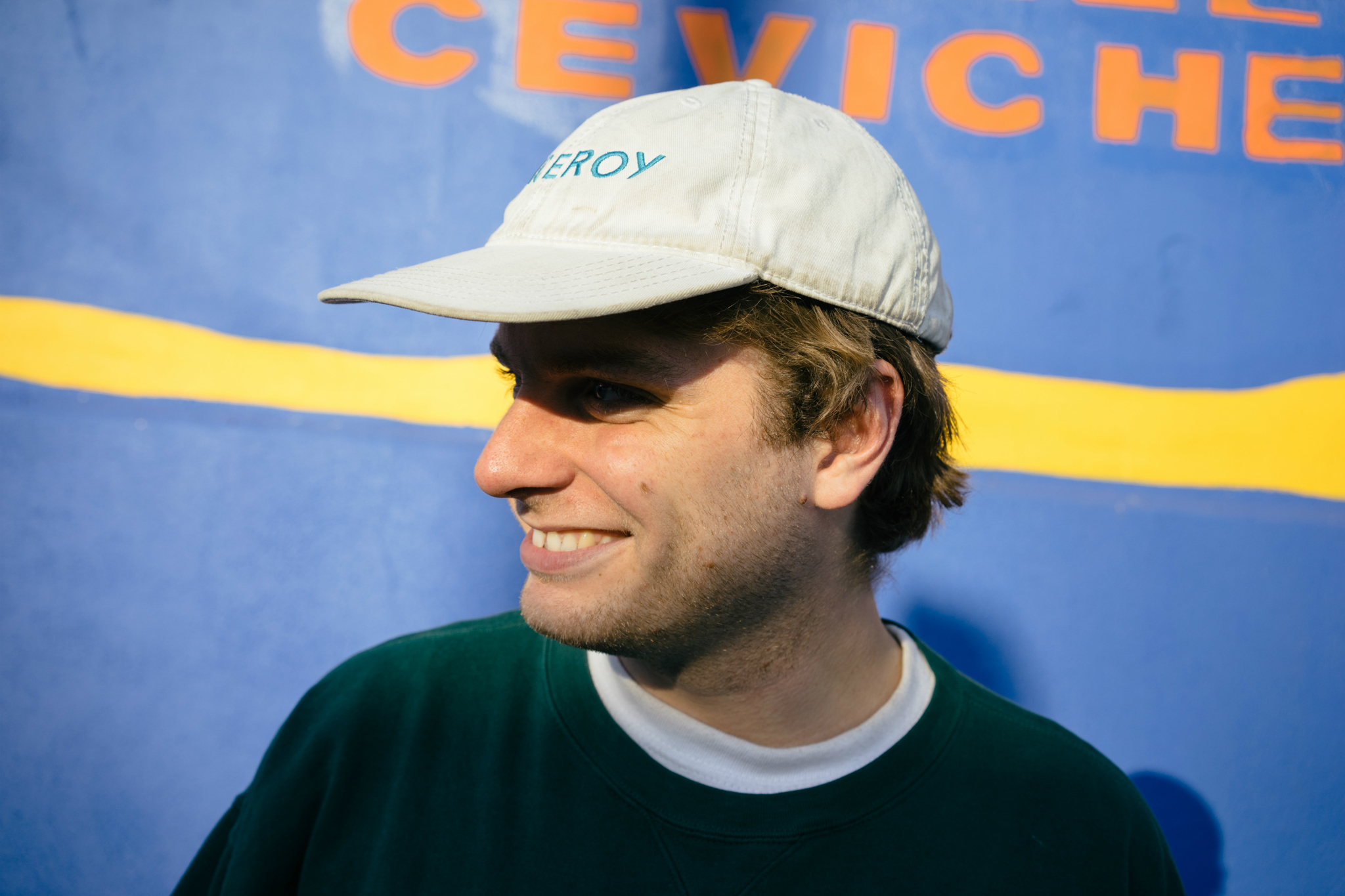 Between eBay purchases and low-key birthday celebrations, Mac DeMarco has had a (for him, at least) quiet few months. But that's no longer true…
Having just concluded the low-key celebration of his 26th birthday, Mac DeMarco is reaching the end of a four month break, the longest of his career to date. An unassuming hobby that sky-rocketed into cult stardom, Mac's been happily riding a wave of raucous, boozy tours for the best part of a decade.
Like the victim of some crazy kidnapping he's since had to readjust to civilian life in a slowed down world that he's hardly seen in his adult life. "I kind of forgot what I used to do!" he laughs, admitting that although he's been able to spend some time in his home in Far Rockaway, Queens, it's not a place he's ever really got to know. So what can you do in a quiet neighbourhood where you know nobody with no idea how to pass time offstage? For the most part it's the same as us.
"Sit around the house watching too much YouTube and smoking too many cigarettes," he says. But for Mac there's one other thing having a stable address does bring: access to a certain online auction website. "I got a little bit addicted to buying stuff off eBay. There was a time where I'd be waking up like, where's the FedEx guy? Where's my UPS man? He was coming every day."
Some of his purchases were, of course, productive - music gear, for example. Then, some of it's just stuff he loves - mostly vintage Simpsons merch - others classic Mac DeMarco-out-of-this-world; most prominently a leather S&M dog mask as donned by Mac's friend Yuki in the video for his Prince tribute, 'It's Gonna Be Lonely'.
"Now I've found the salt beef bagels in Brick Lane I understand that is where I belong."
"I just love that internet; I love that FedEx, I love that internet!" This isn't Mac metaphorically bathing in money from his whirlwind of tours and indie-stardom; he's still barely spending anything - he hasn't bought the $5,000 life-size Simpsons living room set he really wants, for example.

Mac's returning to his natural habitat though with another mammoth tour that included his first ever Glastonbury appearance ("it's a real famous one, which is cool") this past weekend and a smattering of London shows which he's excited about for various reasons. "I love it over there," he says. "I always had a lot of trouble knowing where to go, we were always playing different venues and I didn't know, I could never get my bearings. But now I've found the salt beef bagels in Brick Lane, I understand that is where I belong. I get the little soup, I get the bagel, I love it."
"The audiences there are really, really excited, more so than a lot of the States and pretty much the rest of the world, maybe comparable to Buenos Aires or some places in South America but the kids there are crazy so it's really fun, it's like we're in Nirvana or something."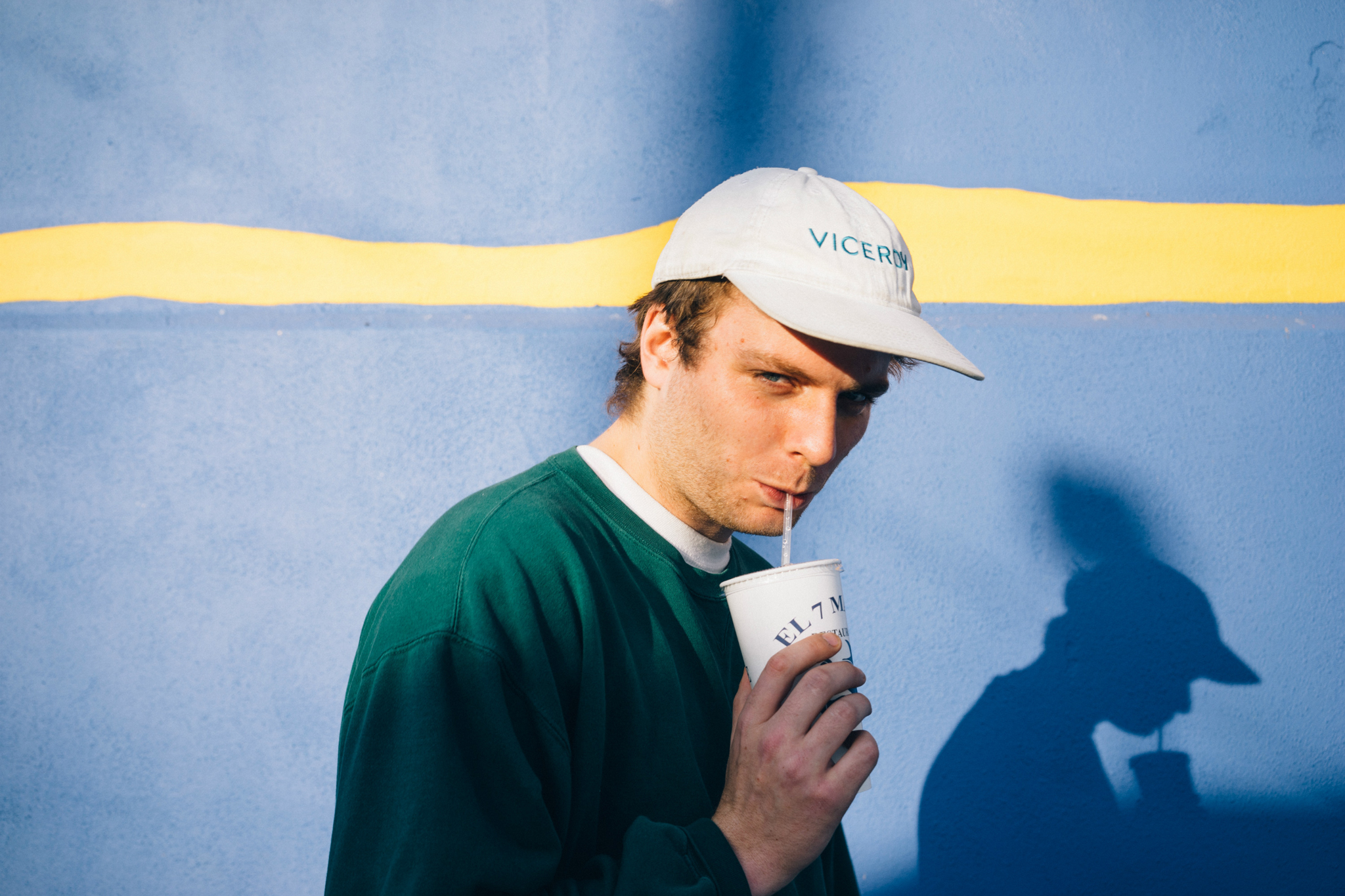 "The kids [in the UK] are crazy so it's really fun, it's like we're in Nirvana or something."
Between internet shopping, slobbing about and watching denim fetish videos (don't ask) Mac's been writing too. As is fitting, he's pretty relaxed about it. "At some point I was just like 'mmmm I don't really feel like working on this right now'," he says, not giving much away because, at the moment, it's just the bare bones.
"I have some demo arrangements but for the most part it's just a keyboard and my voice or a guitar and my voice so they're all pretty open right now and could go any which way. Right now it kinda sounds like a folk record because it's just a guitar and my vocals. Maybe I'll have something like that, who knows, probably not, but who knows."
What he does know, though, is that he's hoping to have something polished off by August and is planning to head in new directions… probably, maybe. "I've done this similar style of record for the last three, the one before that was like a totally, totally different feel and before that it's like the old stuff I used to do so I feel like I might as well switch it up a little. Maybe try and put a little bit more effort in to go in a different direction, I'm not really sure what that direction is but something a little bit different."
This vague news might come as a disappointment to the fans who worked themselves up into a small frenzy when Mac was pictured in the studio with MGMT man, Andrew VanWyngarden recently. Unfortunately, the story behind that, though endearing, isn't quite what some may have hoped. "Andrew is a friend of mine, he's like the only friend I have in this neighbourhood that I live in," Mac chuckles, amused by the flurry of activity the picture started, "I was just over at his house and we were just playing around, I don't even know if they're working on anything right now!"
While not quite the mega-gossip we hoped, when it comes to hot scoops, Mac does have one insight to offer into his new material, "I have a new song that I wrote for the album that has the word dog in the title… Actually I have a couple of songs with dog references, I don't really know why," he reveals. As for the rest? "It will just sprinkle down upon me while I sleep."
Mac DeMarco plays at London's KOKO tonight.