Crazy chick:
Ezra Furman is playing a Halloween gig with Charlotte bloody Church's Pop Dungeon!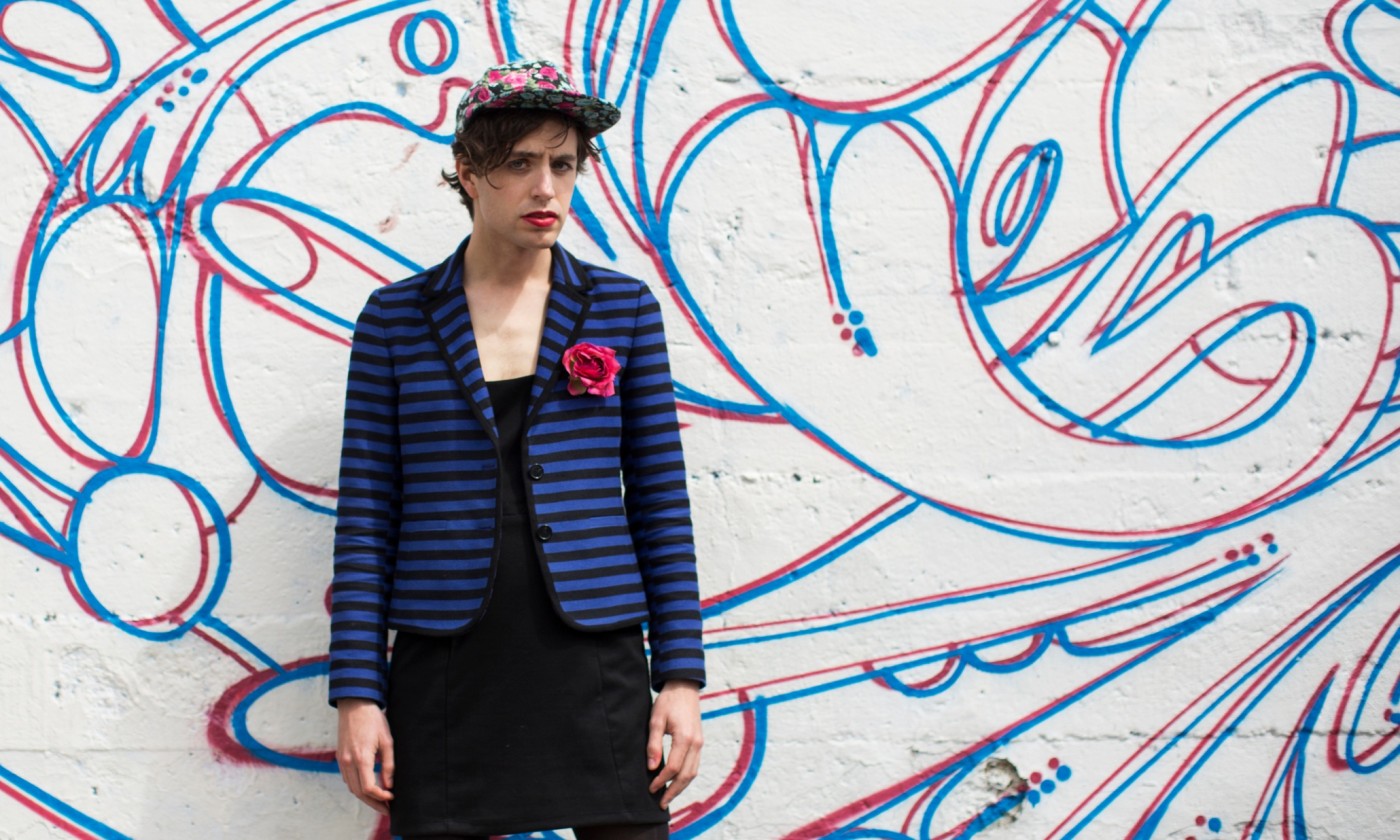 He's also announced plans for a new six track EP called 'Big Fugitive Life'.
Whacked out news from Ezra Furman - he's only bloody playing a Halloween gig with Charlotte Church. She'll be supporting him on his London tour date with her fabulous Pop Dungeon project; which, for the uninitiated, specialises in donning leotards and covering everything from Nine Inch Nails to 'Flying Without Wings' in a cranked up, super-pop style. And yes, they also perform her own massive pop banger 'Crazy Chick'.
The tour - which takes Furman here there and everywhere - is in aid of a new six-track EP called 'Big Fugitive Life'. It is, says Furman, a collection of "orphaned songs" previously intended for other albums, but they weren't ready for deployment until now.
"We dedicate this record to refugees of all kinds, all over the world," says Furman in a press release. "May all the wanderers find the homes they seek, and and may those with power welcome them as fellow citizens of humanity."
Along with announcing a tour and the new EP, Ezra Furman's also shared the first sneaky peek of the release. Listen to 'Teddy I'm Ready' here, and find all those live dates below.
'Big Fugitive Life' is out on 9th August on Bella Union.
AUG
19 Devon, Beautiful Days
21 Crickhowell, Green Man
22 Bath, Komedia **(SOLD-OUT!)**
24 Preston, Continental Pub **(SOLD-OUT!)**
25 Hebden Bridge, Trades Club **(SOLD-OUT!)**
26 Leeds, Reading & Leeds festival
28 Reading, Reading & Leeds festival
SEP
03 Larmer Tree Gardens, End of the Road
04 Laois, Electric Picnic
OCT
27 Manchester, Ritz
29 Edinburgh, Liquid Rooms
30 Cardiff, Tramshed
31 London, Roundhouse (with Charlotte Church's Late Night Pop Dungeon)