Album Review
Red Hot Chili Peppers - The Getaway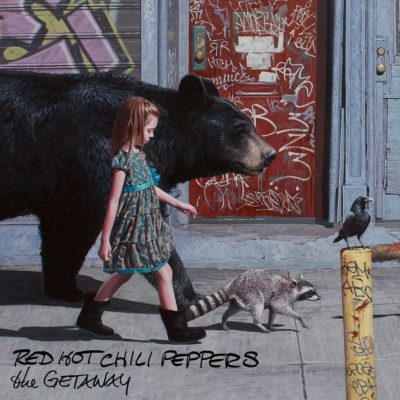 Red Hot Chili Peppers have become something of a self-parody, as rearward-facing as they come. The perennial whipping boys could be getting a harsh treatment, but 'The Getaway' gets them nowhere.
Label: Warner Bros
Released: 17th June 2016
Is there a more 'Red Hot Chili Peppers' opening to an album than a looped, crap attempt at beat boxing? 'The Getaway' - that is, both album and title-track – make their entrance with the sort of 'chk-tiss' you hear echoing around primary school playgrounds year-in, year-out. It makes it all the more embarrassing when Anthony Kiedis demands, "Take me to the future". If there's a band more rearward-facing than this lot, we'll eat our sweaty cock-socks.
It's not entirely laughable laziness. There's a clear attempt to add a darker tint to their palette of slap bass and noodling, as evidenced by 'Dark Necessities'' murky opening. Which quickly gives way to an 'oh-so-Flea' bass-line, and a dragging dirge of nonsensical lyrics and wah-pedalled blues scales. Back to the 20 year old drawing board, then.
They're an easy punchline, in fairness – perennial whipping boys, probably deserving of a break at some point – but when they continue to churn out nonsensical self-parody, Red Hot Chili Peppers' continued stratospheric success is nothing short of baffling.

Get your copy of the latest issue
More like this