Live Review
Open'er Festival 2016: Day Three
The Polish festival rolls along with sets from LCD Soundsystem and Sigur Rós.
Day three at Open'er 2016 is a great deal more relaxed than yesterday, where thousands of day ticket holders flooded in to watch Red Hot Chili Peppers. The newly calm atmosphere is perfectly complemented by Oliver Heim, one of Poland's brightest new hopes, playing the Alter tent early on. His hazy, meandering guitar pop recalls that of Mac DeMarco, who played the same tent two nights before, and more of the same will take Heim towards hitting the same heights.
One of the biggest crowds of the day then gathers at the main stage for a Wiz Khalifa set that is entertainingly characteristic. He plays a new song about wishing it was legal to get high - "if you got one, blaze that shit" - and sends inflatable joints out into the crowd. It's everything that makes Wiz Khalifa such a character, and though it far passes the point of cliché, it's nothing if not entertaining, and his exuberance even means the set is cut an hour and a half in, with Khalifa looking like he could play all night.
Continuing the hop between extremes of genre, Kurt Vile brings this down again back in the Alter tent, with songs from 'b'lieve i'm goin' down…' feeling soothing, if unremarkable.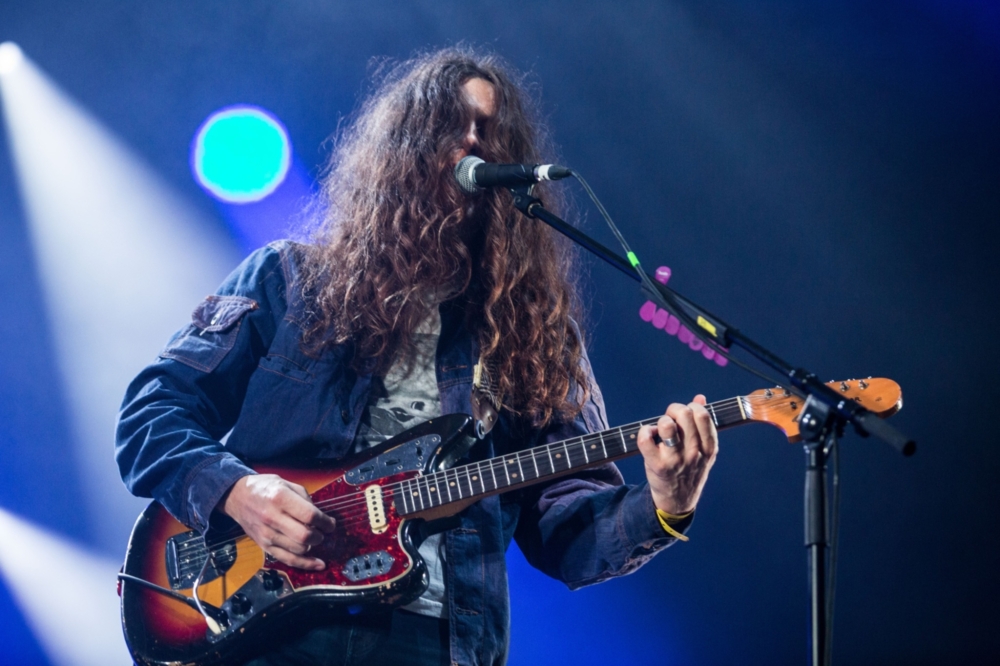 LCD's Soundsystem's huge slot at last week's Glastonbury was their biggest slot in Europe since they returned, with the tv cameras and millions of viewers watching and waiting. As a result, the set was nervy as well as triumphant. Tonight, meanwhile, feels care-free and glorious. James Murphy grows into the set as it progresses, kicking cymbals over and hiding from a spotlight at the start of 'New York I Love You, But You're Bringing Me Down'. The band's reunion tour is continuing at a pace, with 'Yeah' and 'Dance Yrself Clean' carried with unbelievable momentum. 'All My Friends' is as anthemic as expected, and the return of LCD Soundsystem rolls on.
Sigur Rós, conversely, are anything but playful. The band's new stage show sees only the three members of the band on stage, with no large string section they normally bring along. It's a perfectly choreographed set, with a stunning light show working alongside Jónsi, Goggi and Orri to create a spectacle unlike anything they've ever done before. This new setup serves as a reinvention for the band, who manage to make as much of a racket as just a trio, while also pointing to the future with opener and new single 'Ovedur'. It's a captivating end to the night, but it's a day that still belongs to LCD Soundsystem.
Photos: Emma Swann

Get your copy of the latest issue