New music guide:
The Neu Bulletin (Bueno, Grieving, Mouses & more)
DIY's essential, weekly guide to the best new music.
Neu Bulletins are DIY's guide to the best new music. They contain every single thing that's been played at full volume in the office, whether that's a small handful or a gazillion acts. Just depends how good the week's been.
Alongside our weekly round-up of discoveries, there are also Neu Picks. These are the very best songs / bands to have caught our attention, and there's a new one every weekday. Catch up with the most recent picks here.
(Photo: Bueno)
A perfect cure for those down-in-the-dumps days, New York four-piece Bueno have got your back. With a slab of Parquet Courts-style wit and Lou Reed-backed NYC swagger, they paint the perfect picture of a city that's already been reinterpreted in a million different shades. This giant, lumbering lead single is taken from new album 'Illuminate Your Room', out 19th August via Babe City Records and Exploding In Sound.
Blessed take the knot-tying antics of fellow Canadians Weaves and scuzz it up a little. Keeping their strong melodic core amongst all the twisting riffery, it's a nonchalant take on the weirder side of post-punk - one that's impossible to look away from as it takes every approaching corner at high-speed.
Basement Revolver - Words
Basement Revolver's Chrisy Hurn plays out clever irony when singing "words and just words", on repeat. For 'Words', the Ontario trio make every last line count, every so-called worthless word stabbing in the right spot. The group's atmosphere-drenched rock seems to carry serious meaning and purpose, too. A self-titled cassette is out 15th July.
With the world growing ever more grim by the day, escapism's never been higher up the agenda. Charleston group Tape Waves know how to map the perfect get-out route. On 'So Fast', reverb-soaked guitar lines and barely-there vocals hardly stick out as an original twist, but there's a special, easygoing vibe at play, escapism in its purest form.
Mouses don't mess around. Gritty, screeching rock in the vein of Ty Segall's wall-to-wall wailing, 'Hollywood' is perfect introduction to their million mile an hour pace. As things wind down at the halfway point, you can practically feel the exhaustion, but don't count on this lot to throw in the towel.
Grieving - Little Armoured
Flirting with discordance and dismay, Grieving live up to their name throughout 'Little Armoured'. Taking their melancholy (and occasional dips into full on fury) and exorcising it through stripped-back, no frills punk, there's tension in every tightly-wound guitar string and wavering voice.
Pretend for a second that Tyler, the Creator didn't eat that cockroach for 'Yonkers'. That instead, he purchased a couple of second-hand synths, Ableton and decided to throw shapes through new forms. He'd sound a lot like Mouthe, whose 'Foyer' mixes Tyler-style growls with shiny production that could even overwhelm A.G. Cook's sweet tooth.

Get your copy of the latest issue
More like this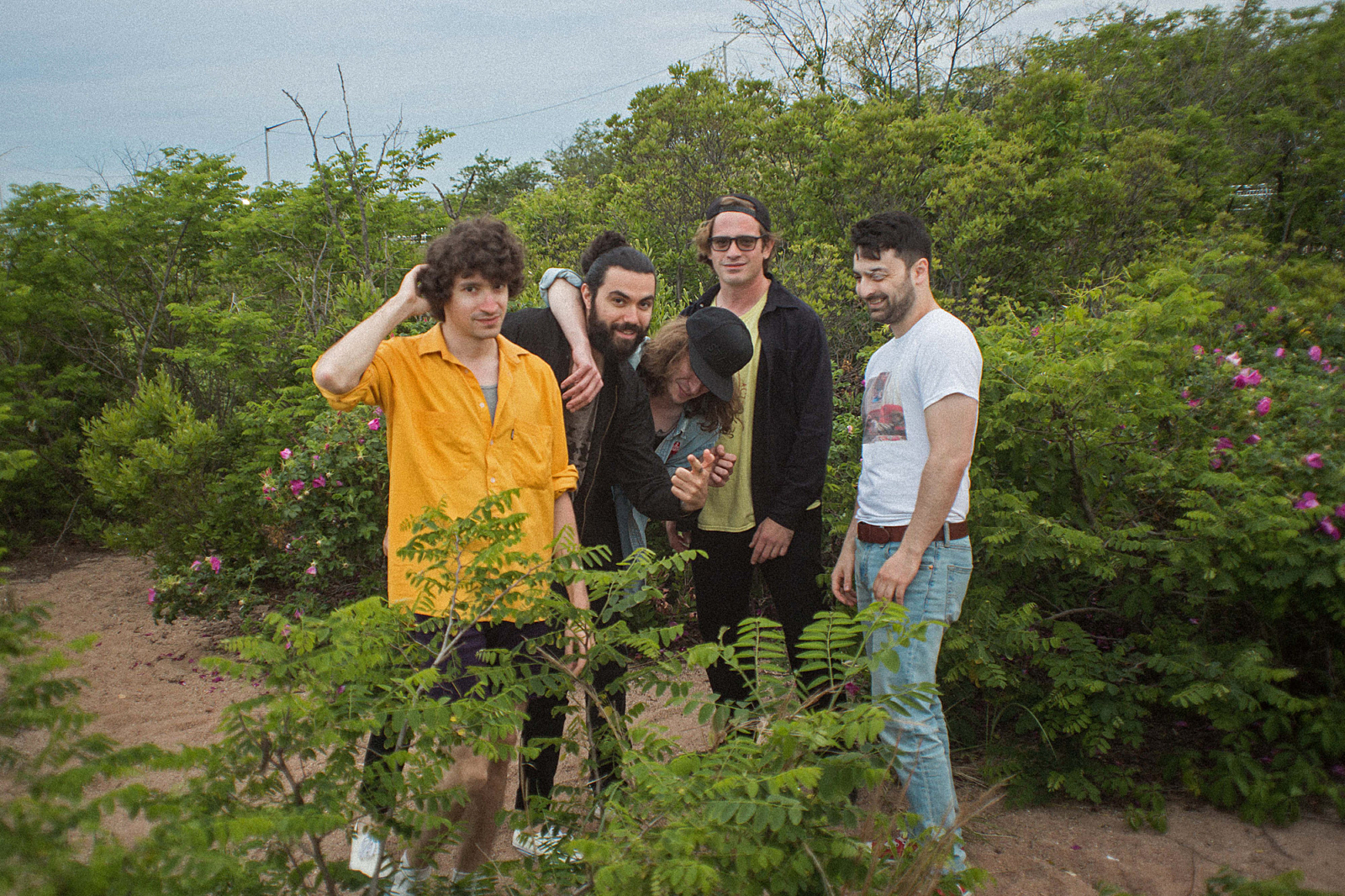 DIY's essential, weekly guide to the best new music.