Festivals
Frightened Rabbit at Latitude 2016: "anything goes at festivals"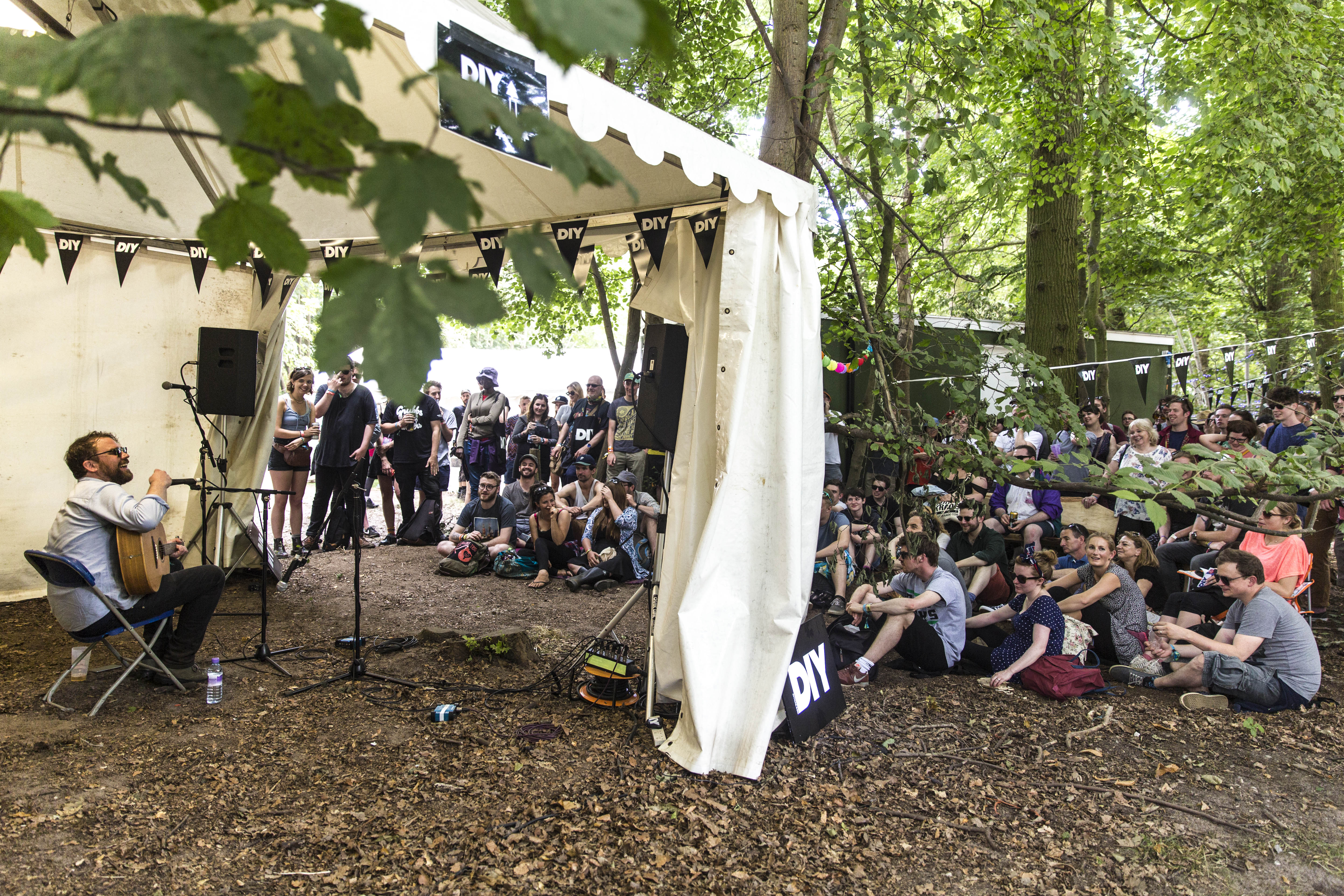 Scott Hutchison popped into the DIY Den for an acoustic set and a chat.
Ahead of their slot on the 6 Music stage at Latitude later today, Frightened Rabbit popped into the DIY Den for an acoustic set and a natter.
Scott Hutchison stripped back songs from new album 'Painting of a Panic Attack' and older material in the woods at Henham Park.
The band only released 'Painting of a Panic Attack' in April, but Hutchison revealed to DIY that they're already starting to think about its follow-up. After spending the last two years living in America and recording 'Painting…' with The National's Aaron Dessner in Brooklyn, the whole band are now living in Glasgow, and Hutchison is relishing the band being in such close proximity once again. "We have our own studio in Glasgow now, and Andy (Monaghan, guitarist) is an amazing producer, and we're really relishing the idea of doing it ourselves this time. This time next month we'll have started writing."
Performing bare-bones versions of the band's older tracks in the DIY Den gave Hutchison an opportunity to reflect on their growth as a band, and particularly a festival band. "If I ever listen back to one of the first few records, to re-learn a song or something, it sounds so insular and quiet, but these songs have to be beefed up when playing them to a massive field."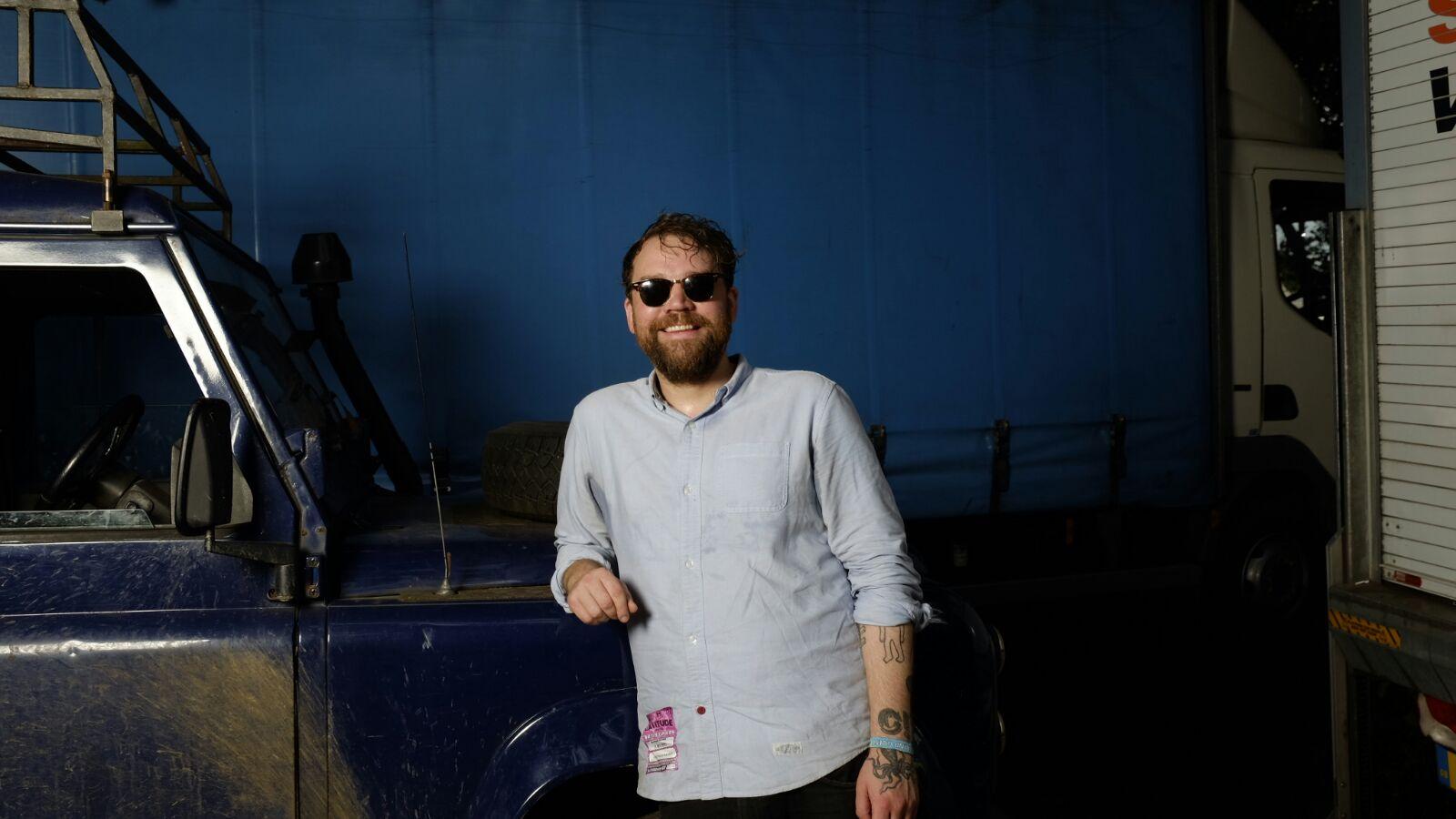 The unhinged atmosphere of festivals is something that suits the band, according to Scott. "When you play a regular show, people have probably just come from work, and have to think about they train they have to get home, whereas anything goes at festivals really, and I think that suits us as a band."
Scott and drummer Grant Hutchison's parents have come to this year's Latitude - their first festival - and word gets around the DIY Den of his mother's 'malteaser crunch'. "She makes it for us in exchange for an advance copy of our album. The label even got some sent to their office, and suddenly everyone was popping in to 'say hi'."
The malteaser crunch hasn't made it to Latitude, much to DIY's dismay, but another batch could be arriving in exchange for an early peek at Frightened Rabbit's new album sooner than first thought.
Header photo: Emma Swann / Portrait: Mike Massaro