Live Review
Latitude 2016: Laura Mvula
Birmingham singer-songwriter showcases new album 'The Dreaming Room' in Henham Park.
Laura Mvula hasn't quite had the chart-hogging career that might have been expected when she started out in 2012, with smart but box-ticking pop songs. Last month's 'The Dreaming Room' album only made it to #21 in the charts, and singles haven't even figured. Still, there's a sense that she's in it for the long run, building bit-by-bit into a more formidable artist.
At Latitude, she starts by remembering "one of the best shows of my life" from the last time she was here. Showy keytar in hand - and with an equally stylish backing band to boot - she contrasts bright colours and beaming smiles with dark, honest-as-it-gets songwriting.
"I feel very self-conscious sometimes," she admits between songs. "I wanna make sure you connect with it." Singing about "weeping in the darkest night" doesn't fully resonate with a sunny, picnic hamper crowd. But that can't stop Mvula from displaying her idiosyncrasies and making her voice heard. So long as she keeps the keytar, there's still a bright future ahead for her.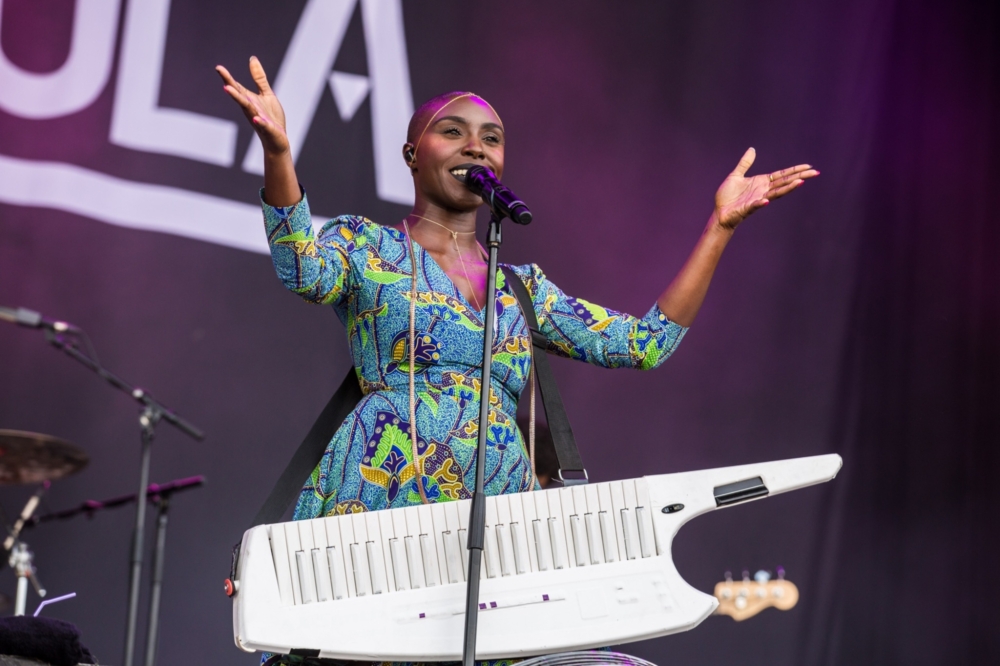 Photos: Emma Swann

Get your copy of the latest issue