I Mugged You, Honeybear
Father John Misty went full Father John Misty at Philadelphia's XPN Festival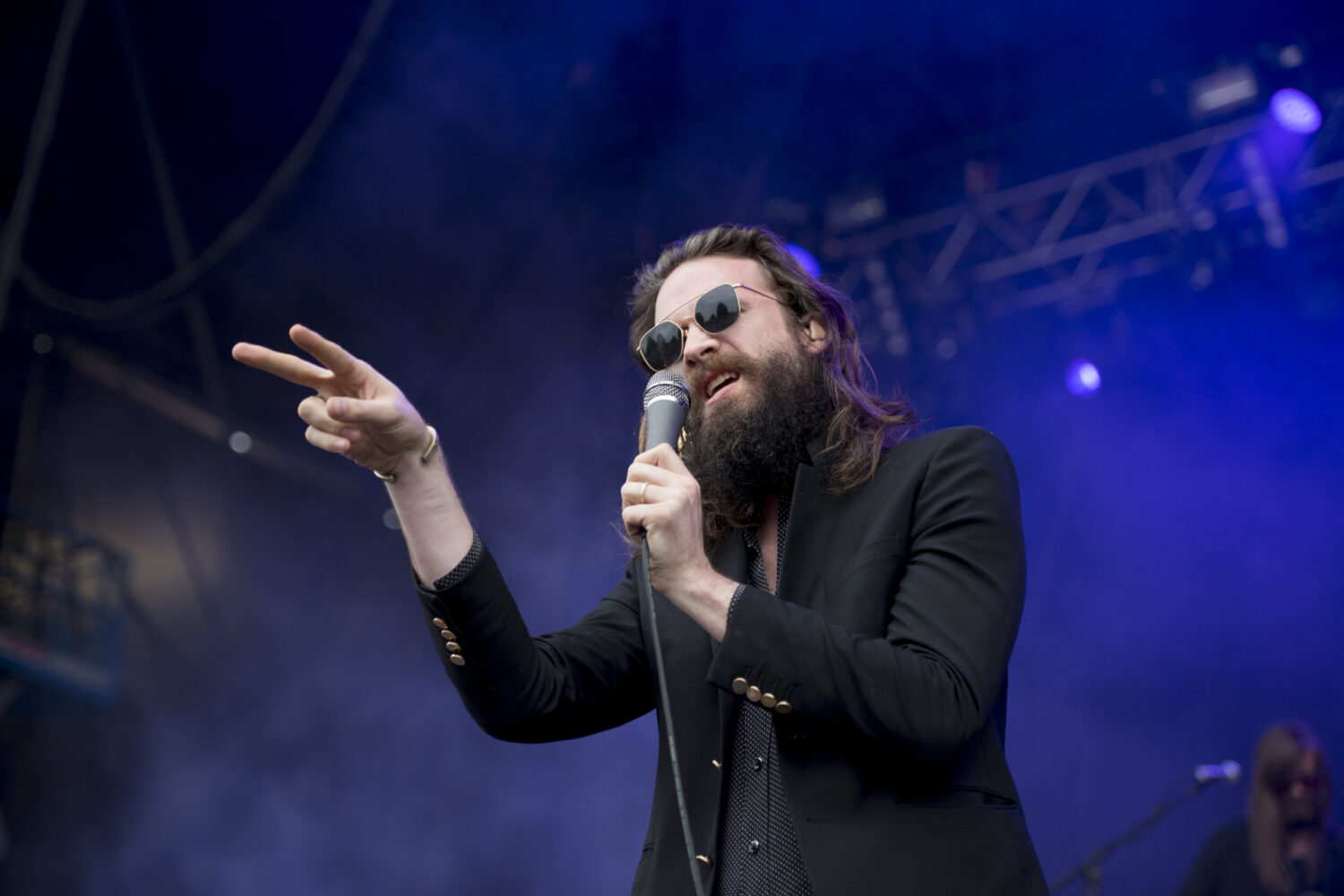 He performed two songs (neither of which were his own) and left the stage 30 minutes early. As you do.
It's fair to say those attending a Father John Misty show should probably expect the unexpected. Still, "unexpected" doesn't quite cover Josh Tillman's, er, performance at Philadelphia's XPN Festival yesterday.
Performing just two songs, neither of which were his own, he then left the stage a full 30 minutes early following a "rant" of sorts about the state of entertainment and self-awareness. A Consequence Of Sound reader, Tim English, gave a full rundown:
"When Father John Misty took the stage today, he immediately proceeded to talk semi-coherently for about ten minutes, during which he proceeded to question the crowd on whether or not we deserved to be amused and what entertainment is. This was met with boos from the audience.
Following that, he played a new/improvised ~10-minute song that referenced various things at the festival as well as its own length. He then played a Leonard Cohen cover "Bird on a Wire", that was requested from the crowd. After that, he aimlessly talked about a battleship that was docked in the river behind him. Then he said he was done and left the stage with more than half of his time remaining, having played only 2 songs (0 of them being Father John Misty songs). In addition, about 5 minutes after his set, while leaving the stage in a van, I saw him laughing hysterically, as if he were incredibly proud of his performance. In addition, following his set he tweeted out the phrases "Pure entertainment" and "Amused to death," referencing his actions on stage."
Sounds a bit bonkers, really. Watch footage of Father John Misty on stage at XPN below.
Update - 24th July, 11:22am.
Father John Misty has taken to Instagram to provide context to the outburst. In the statement, he notes how "insane and wildly inappropriate" it felt to be performing in front of a battleship the day after Donald Trump's appointment as Republican Party candidate for the upcoming US presidential elections. Read the posts in full below.