In-depth:
Don't July to me baby - a timeline of Frank Ocean's 'Boys Don't Cry'
We've chronicled all the back and forths leading to Ocean's second album.
Remember July 2015? Frank Ocean's new album 'Boys Don't Cry' - aka the most anticipated album in the world for over a year now - was supposed to be out before the end of the month. Here we are exactly a year later, with another hint that July's the time it will drop. There's been a slow drip-feed of information in the past twelve months (and for quite a while before that), but Ocean is a reclusive fellow when he's working on new material it seems. July ends this Sunday, and we may or may not have a new Frank Ocean album in the world by then. If it's the latter, see you back here, July 2017, and spend that time reading our timeline of everything that's lead us to this point with 'Boys Don't Cry'.
'Hero' and 'Memrise' start the post-'channel ORANGE' era
The first material to be released by Ocean post-'channel ORANGE' came in the form of 'Hero', a collaboration with Paul Simonon of The Clash and Diplo, and part of a Converse series where a trio of artists pen a track together. 'Memrise' followed, a moody, haunting two-minute cut that was supposedly previewing an LP set for a 2015 release. Come on mate. It seemed like everything was moving pretty quickly for Ocean's second album, with 'Hero' arriving less than two years after 'channel ORANGE'. It didn't turn out that way, but the tracks were still an ever-promising introduction to Frank Ocean mk. 2.
April 2015 (yes, that's over a year ago) brought the news that Ocean's new album would be called 'Boys Don't Cry', and would be released alongside a new publication of the same name in July of that year. A new promo photo was released along with the news, and it seemed like everything was finally happening.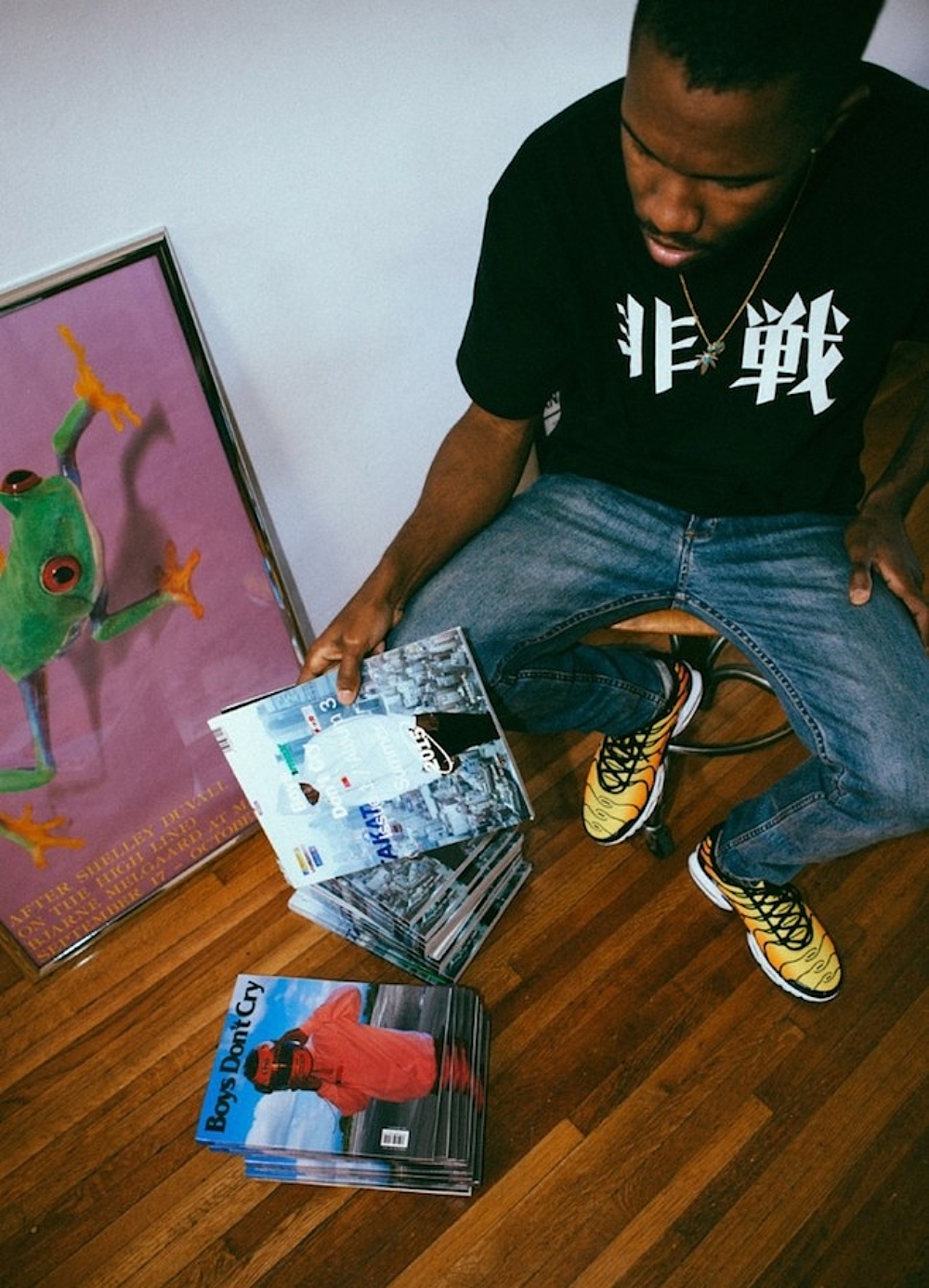 In that same month of April, something extremely strange happened. First, James Blake's 1-800 Dinosaur collective announced a small run of UK club shows, then on the day of the first gig at Bristol's unassuming Lakota venue, it was announced that 'BOYSDON'TCRY' was set to join the tour.
Predictably, tickets for the tiny nights got snapped up immediately and attendees in Bristol and Manchester (the London date didn't even materialise in the end) stood around waiting for an Ocean appearance that never came. What's going on, Frank?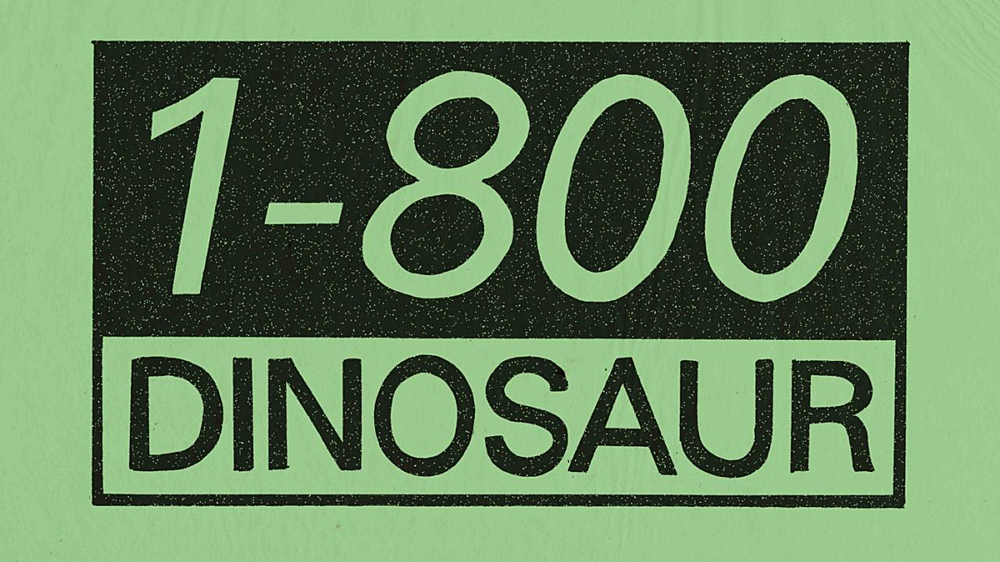 So, July. The supposed release date for 'Boys Don't Cry'. Midnight on the 31st? Nowt. This disappearing act was getting a bit much, until a new website, boysdontcry.co, was launched on 3rd August, making many believe the album was imminent. On the same day, Frank's brother triumphantly brought Rickrolling back from the dead with an Instagram post saying "it's finally out! link in my bio". The link? Yep. So the end of summer came and went, and LP2 was still nowhere to be seen.
January 2016, and the first thing resembling concrete evidence as to Ocean's movements comes from a sighting of the singer in a studio with producer Rich The Kid. A bit late for an album promised six months earlier, but any information was good information at the time, to be honest. It added to rumours that Ocean was recording the follow-up to 'channel ORANGE' at London's legendary Abbey Rd studios back in May of 2015.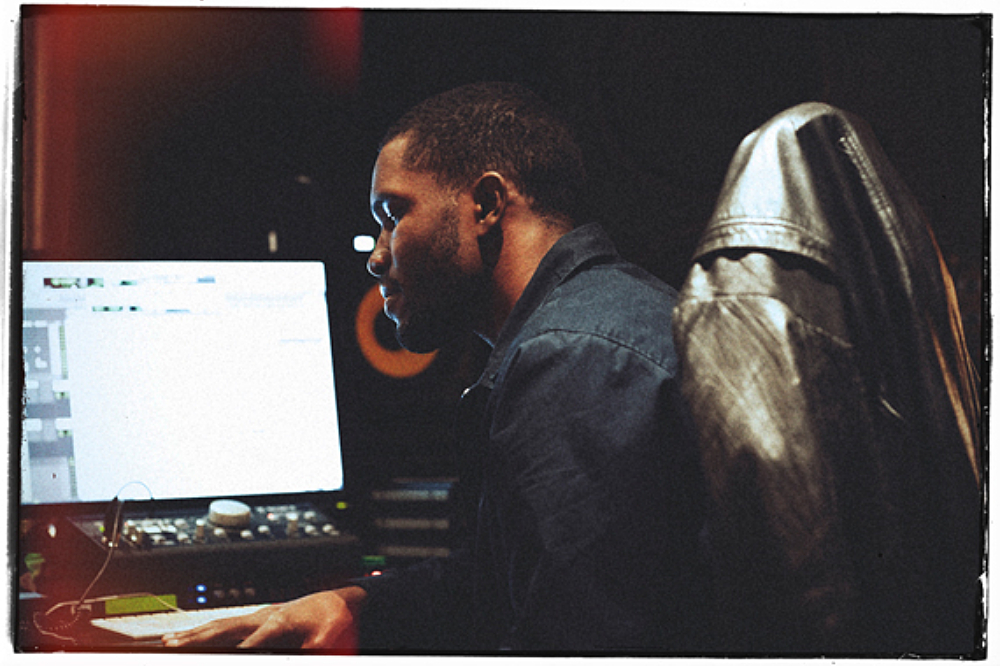 While wary of false promises with these kinds of things the year before, everyone got pretty excited when told that the album, maybe or maybe not called 'Boys Don't Cry', would be out in "maybe a month" at the end of March. Producer Malay told Pitchfork: "I always tell people: When he's ready, the world is gonna get it. It could be tomorrow… well not tomorrow but maybe a month."
After the 1-800 debacle of the past year, James Blake revealed upon releasing his new album 'The Colour In Anything' that he's also been working on Frank's album with him (as well as Beyonce's 'Lemonade' - what a busy boy). Keeping tight-lipped as always, Blake said: "It may be subject to change," he offered elusively, before confirming what we all already knew, really: "He is onto something, he really is."
Chance The Rapper has also claimed that he's heard the much-anticipated LP, calling it "amazing" and a "masterpiece". "No-one is really able to find Frank when Frank goes away, literally no-one, not just publications," he told Complex. "I know he's away making a masterpiece. I think that Frank is very, very focused on his catalogue. Anything that you hear him on that's a feature was recorded a long time ago."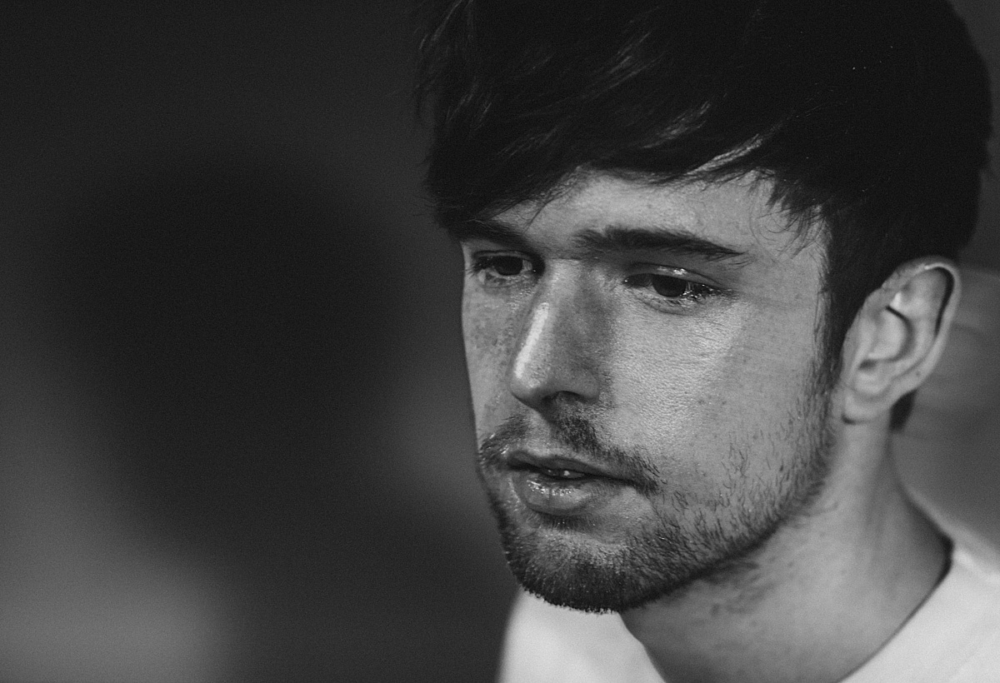 Frank's getting pretty good at trolling by now, but promising a July release date at the start of summer 2015 couldn't possibly have been meaning July 2016, right? Who knows, but it's rather convenient that another huge hint at a release date for 'Boys Don't Cry' was dropped at the start of the month (July - the month of July), with a series of library due dates, with the final entry being July (yep!) 2016. Is July a word any more?

Get your copy of the latest issue