Album Review
Nao - For All We Know
4 Stars
Impossibly coherent; the product of earned wisdom welded to raw talent.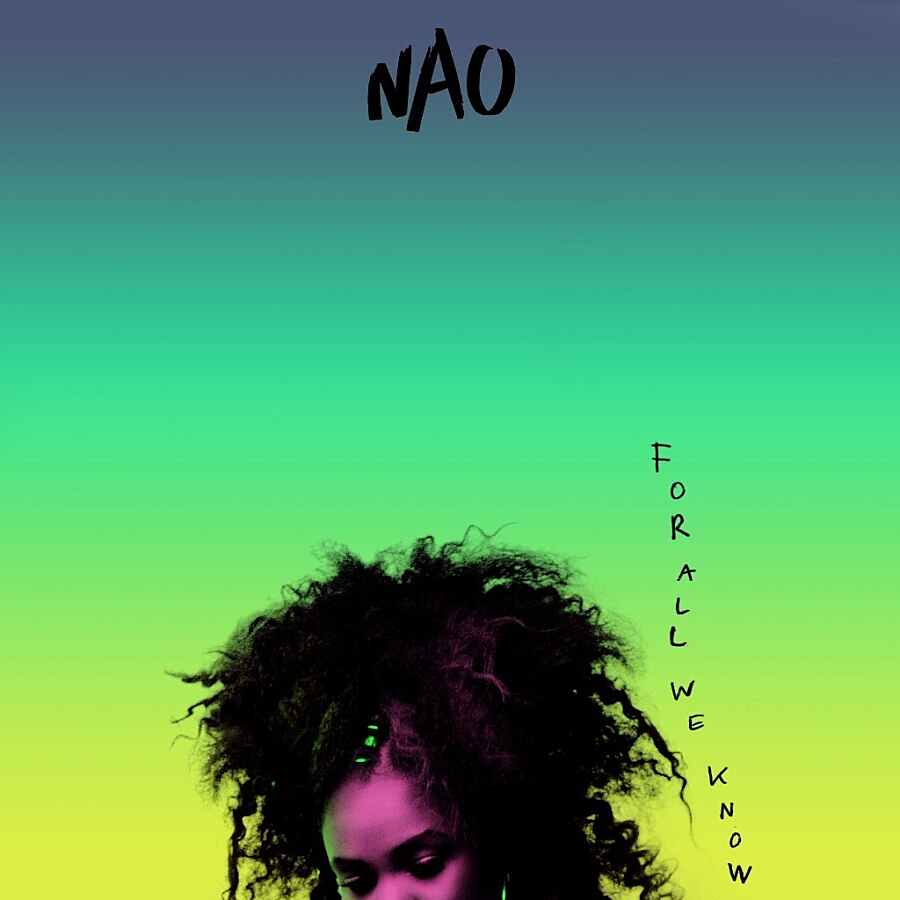 Being one of the BBC's carefully selected 'Sounds of 2016' doesn't tell the full story when it comes to Nao. Somewhat of a late bloomer, she has plied her trade over the last decade as a backing vocalist for a host of acts from Kwabs to Jarvis Cocker, spending the first half of her twenties at the side of the stage as she tried to mastermind her move to the centre. Her debut solo collection, 2014's excellent 'So Good' EP, didn't land until a couple of weeks before her twenty-seventh birthday. She has spent the time since that release working on a sound that fuses the disparate elements of UK bass, funk and early 90s pop and soul to form something impossibly coherent; the product of earned wisdom welded to raw talent. And on 'For All We Know' there is a maturity that shines through in its restraint, its confident eschewing of maximalism in favour of slicker, classier structures and melodies.
Picking up where the title track of that debut EP left off, the album's undoubted standout is Nao's second A.K. Paul collaboration, 'Trophy.' Echoing Paul's recent single, 'Landcruisin',' its Prince-like grooves, all offbeat and obsessing with the gaps in between, drive it forward with serious self-assurance. Zane Lowe described 'Landcruisin'' as, "Blade Runner pop," and, in a way, he nailed the sound - 'Trophy,' too, sounds like something from the future; the machine-like exactitude of the music having life breathed into it by Nao and Paul's weaving vocals. Elsewhere, 'We Don't Give A' is a slick dance anthem that goes disco without going kitsch, while 'Blue Wine' is a slow jam for 2016; aching and throbbing its way through its four minutes. 'Feels Like (Perfume)' is another single contender, imbuing Destiny's Child grooves with the controlled class of recent D'Angelo. The only real criticism is that, in trying to present all of her sides, Nao hasn't been ruthless enough in the cutting room. At eighteen tracks, 'For All We Know' feels its length but, to be fair, it's hard to suggest what to trim.