Listen:
Two Door Cinema Club air 'Bad Decisions'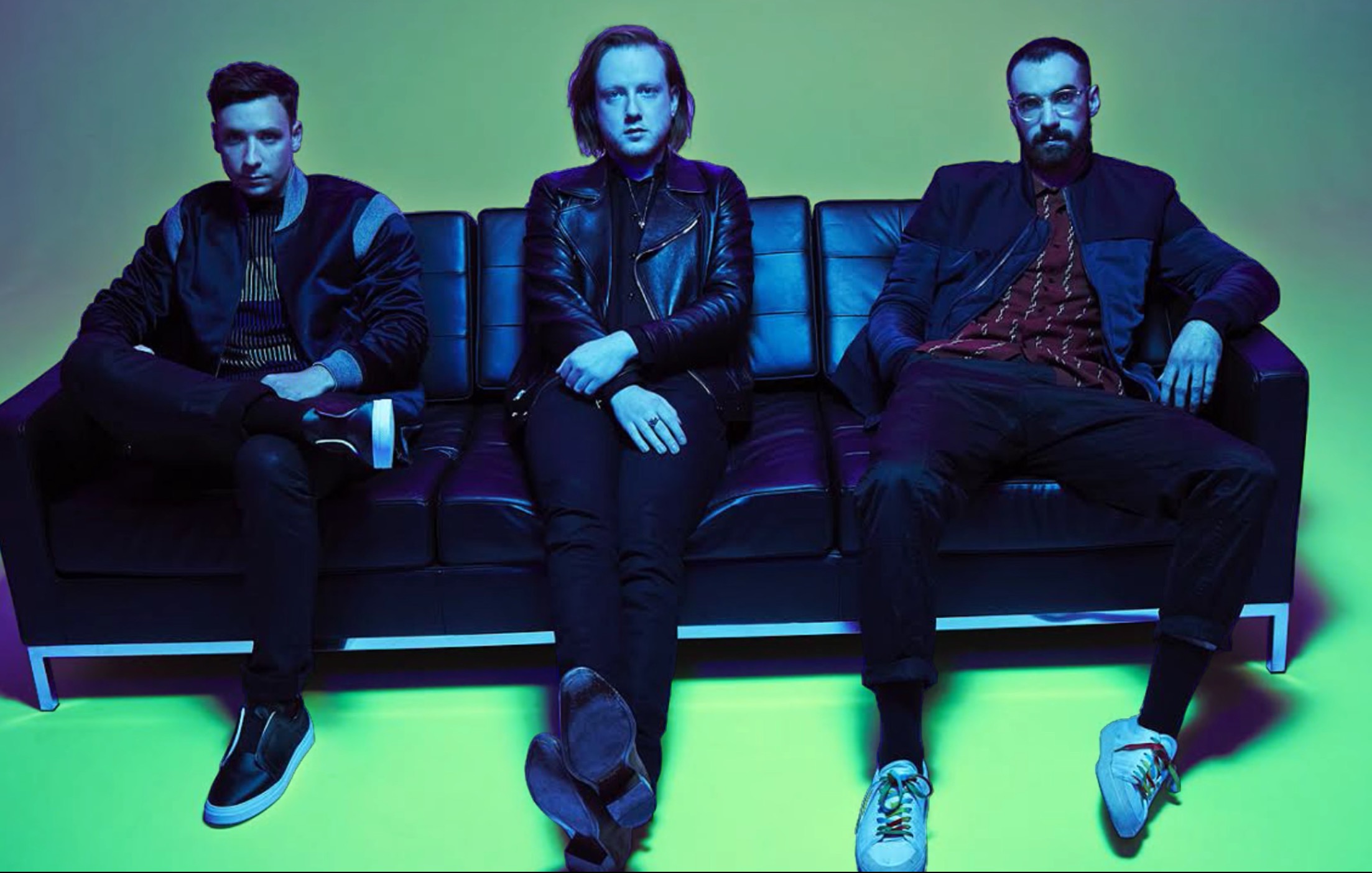 Hear the second track to be taken from 'GAMESHOW'.
Two Door Cinema Club are streaming 'Bad Decisions', a disco-fledged new single from their upcoming 'GAMESHOW' album.
A neon-lit cross between 'Let's Dance'-era Bowie, Bee Gees and the Scissor Sisters, it also contains more falsetto than you can shake a stick at.
The trio's new album is due 14th October. Catch up with 'Are We Ready (Wreck)', while you're at it.
In a recent in-the-studio interview, the band admitted to DIY they'd "played it far too safe" with second album 'Beacon'. "We didn't have time to want to put it together… And I don't look back on that album or the making of it very fondly," said frontman Alex Trimble.