Listen:
Massive Attack reveal Ghostpoet collaboration 'Come Near Me'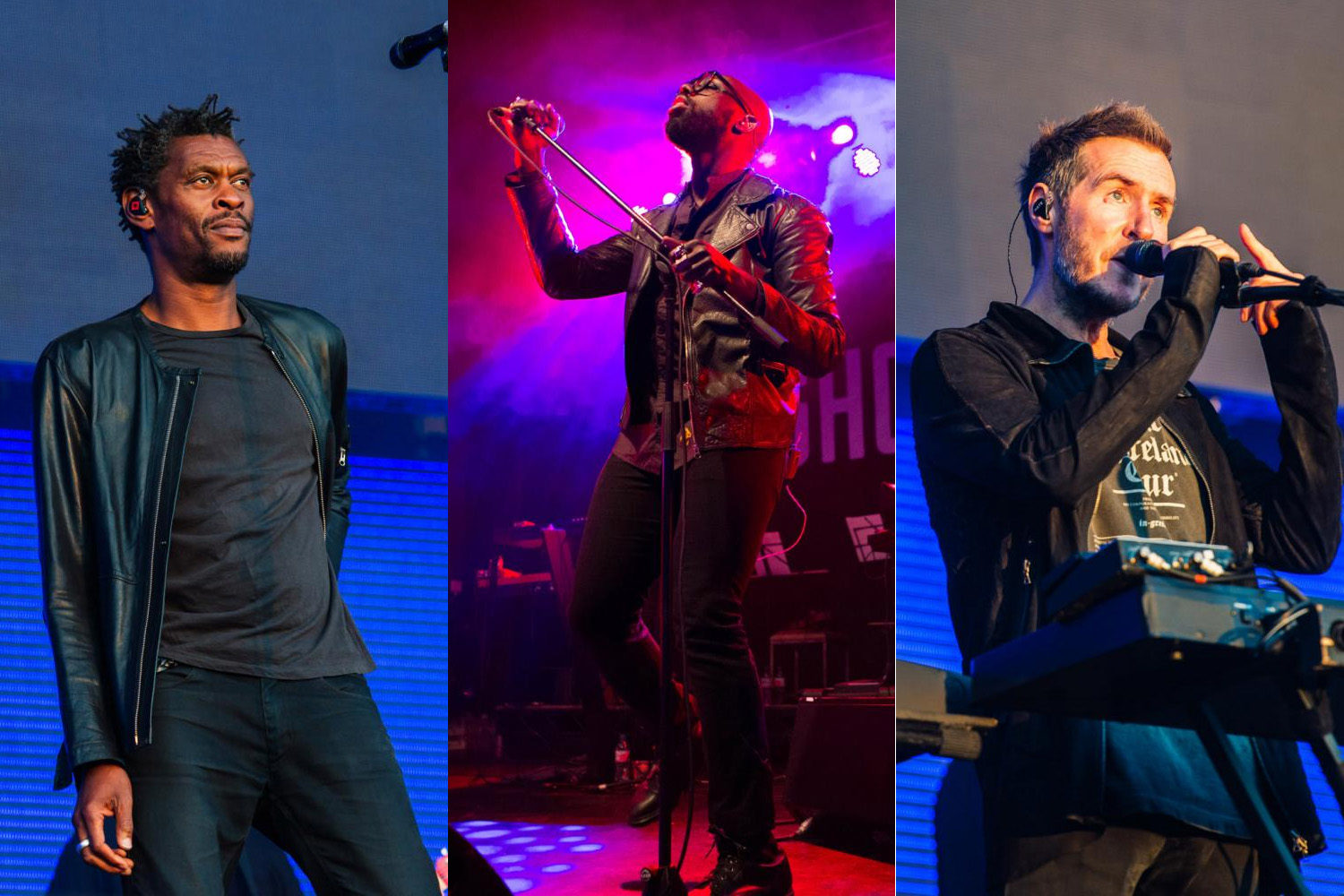 The pair have teamed up for a predictably dark and stormy new cut.
Following their triumphant showing at Hyde Park, Massive Attack have teamed up with Ghostpoet for a new track.
'Come Near Me' is as suitably gloomy as you'd expect from the morose pair-up - all guttural synths and cracked-bones percussion, it finds Ghostpoet's yearning vocal paired with a banjo at points, a double-act which ups the dread with every quivering note. "Don't stand by the door / come near me," he demands, half-threatening, half-pleading.
Sonically, it's not a million miles from Ghostpoet's exceptional latest LP 'Shedding Skin', though that Massive Attack atmosphere billows unmistakably throughout.
Catch up with the DIY chat with Ghostpoet, and listen to 'Come Near Me' below via Apple Music / Beats 1.
The track's video has now been released, and it's a characteristically creepy clip. Watch it below.

Get your copy of the latest issue