Album Review
Johnny Foreigner - Mono No Aware
4 Stars
Their most cohesively vibrant moment to date, Johnny Foreigner celebrate their 10th anniversary in style.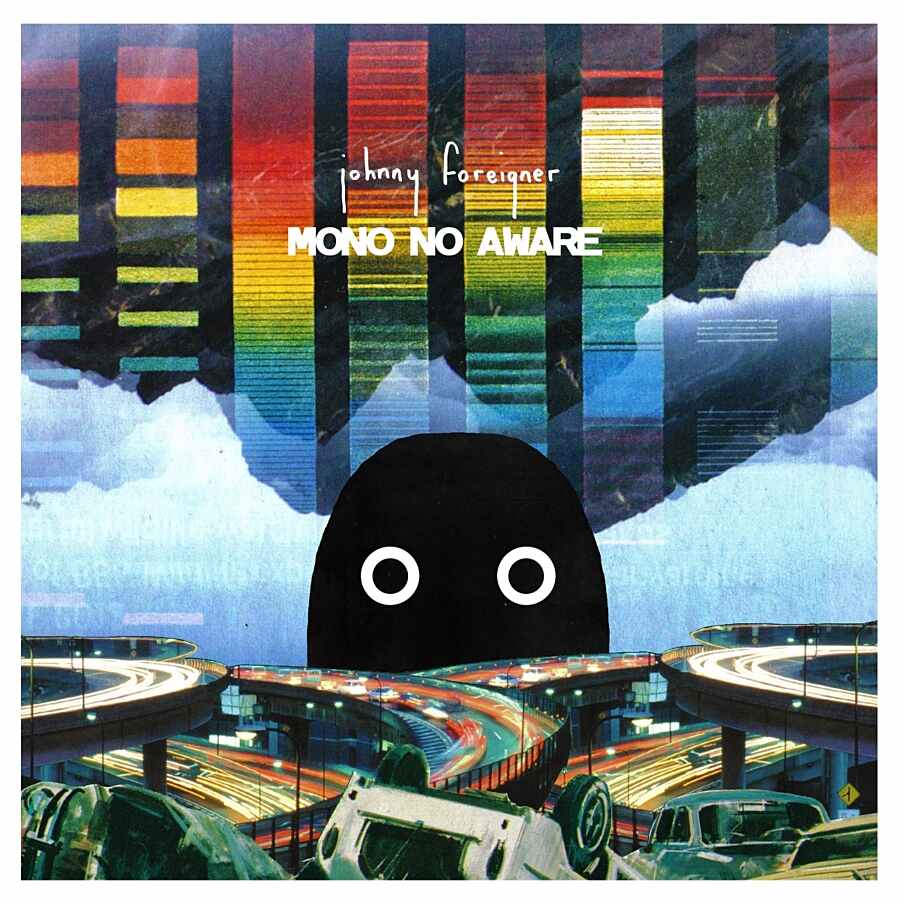 Listening to Johnny Foreigner's 'Mono No Aware' is an experience similar to seeing the world through brand new eyes. A patchwork woven from a very real backdrop, distorted in its own imagination, the record sees familiar sensations and settings take on a life of their own. Just take a look at the artwork: each song is accompanied by its own visual piece, showing distinctive landmarks replaced in a foreign and somewhat haunting space age.
The record might be marking Johnny Foreigner's tenth anniversary as a band, but far from commemorating, 'Mono No Aware' seems focused on an uncertain future. "Just 'cause we don't party like we used to doesn't mean we're not alive," the lyrics resound on 'Our Lifestyles Incandescent', an affirmation of an enduring vitality that remains very much a part of the band's identity.

Spiraling from stripped back laments into squalling chaos with an innate dexterity, Johnny Foreigner subvert their surroundings into a place of their own making. References to local staples New Street and Pigeon Park line the familiar places, taken over by Johnny Foreigner's characteristically spirited sound. The whole record breathes as if alive, rumbling punk riffs and raging guitars forging an unpredictably animated tapestry.
"Just believe you've yet to touch on the best of us," the group foretell on opening track 'Mounts Everest'. Their most cohesively vibrant release to date, 'Mono No Aware' is a step upwards into a new limelight. Not satisfied with sitting still, there's already the underlying sense that the band are capable of more. "I just want to see how it ends," they cry out on 'Into The Veldt', a ringing reminder that just maybe, the best could still be yet to come. Judging from what we're hearing here, it looks like the future might be bright after all.