Have You Heard?
Protomartyr - Born To Be Wine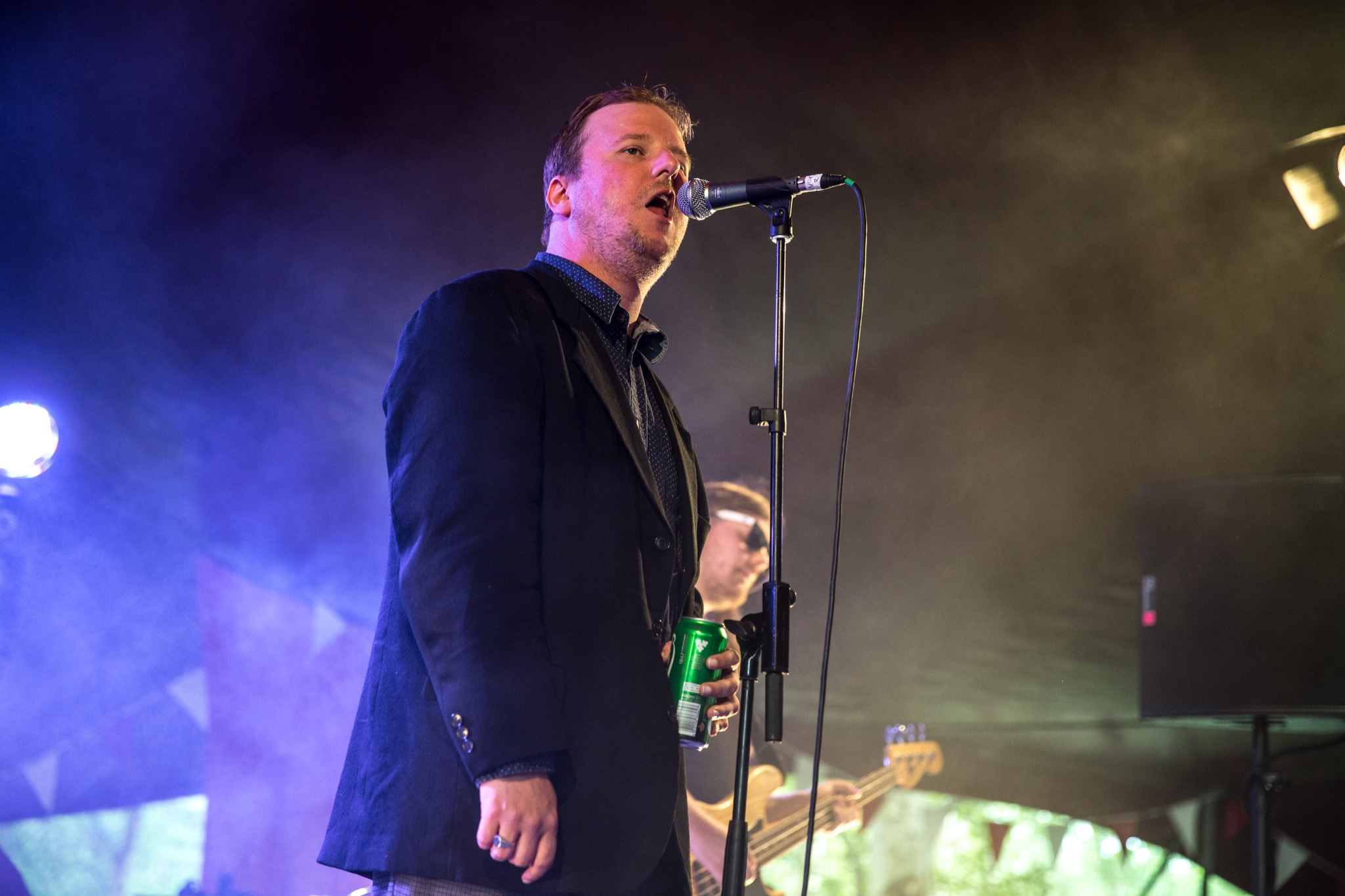 As begrudging a racket as you're likely to hear all year.
Spare a thought for Protomartyr's Joe Casey, if you can. As frontman of the Detroit grumblers, he's built a foundation on boozy brawn. Each night, he steps on stage; each night, he cracks open a tinny or twelve. It's gotta be hell to be his liver.
'Born To Be Wine', then, is perhaps an admission of the impact that alcohol-fuelled lifestyle's taking on not only his body, but his brain to boot. The band's latest single - released as part of this year's Adult Swim series - straddles that same razor-wire sonic tightrope as last year's 'The Agent Intellect' LP, but there's a sunken ship element to Casey's usually fearsome delivery.
"The lyrical sentiment takes in louche, elder rockers confined to man caves," Casey explains in a statement, and it's that sentiment that holds up the increasingly crumbling basement 'Born To Be Wine' inhabits. "I believe I cannot fly," he shrugs as the track reaches its cacophonous, reoccurring peak - "I was born to be wine." As sludgy, near-industrial guitars drag him out of his stupor, only to be shrugged off and wrestled with time and time again, it's as begrudging a racket as you're likely to hear all year.
Download 'Born To Be Wine' for free here. Protomartyr tour the UK with Eagulls and Traams (what a line-up!) later this year.