Album Review:
Dinosaur Jr - Give a Glimpse of What Yer Not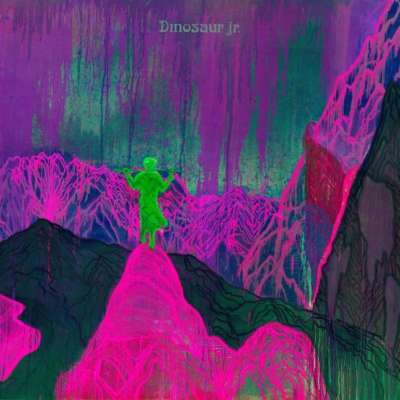 Beloved veterans Dinosaur Jr don't move into unknown territory on their new album, but there are still some precious moments.
Label: Jagjaguwar
Released: 5th August 2016
With a title like 'Give A Glimpse of What Yer Not,' you might expect Dinosaur Jr to be moving into unknown territory with their eleventh album. It's not totally out of the question, especially considering that J Mascis' last solo album in 2014 saw him turning down the volume. Really though, it's probably an ironic title. Even on opener 'Goin' Down' Mascis sings "I've got more of the same/ I've got more of who you know." This is eleven tracks of Dinosaur Jr doing what Dinosaur Jr do best: fuzzy, classic rock.
Surprisingly, despite sticking tightly to the well-worn formula, none of the tracks here feel too similar. Sure, there's a distinctive, driving, scuzzy quality to the opening trilogy of 'Goin Down,' 'Tiny' and 'Be A Part' but you never feel like you're listening to the same song. The most euphoric instances come when Mascis just decides to shred. When he lets a thunderous guitar solo loose on 'Good to Know' it's a genuinely thrilling moment. Elsewhere, 'I Walk For Miles' contains some grungy, heavy riffs that breaks up the fuzz nicely. Things do get quite plodding in the album's second half, where everything becomes a little bit too one-paced. However, even here there are a few memorable moments, such as the hectic, clashing climax of 'Knocked Around.'
There's little here that will convert Dinosaur Jr sceptics. But for those who enjoy their nostalgic licks, 'Give A Glimpse of What Yer Not' is a pretty satisfying addition to their back-catalogue.