New music guide:
The Neu Bulletin (serpentwithfeet, Ndella, The Hour & more)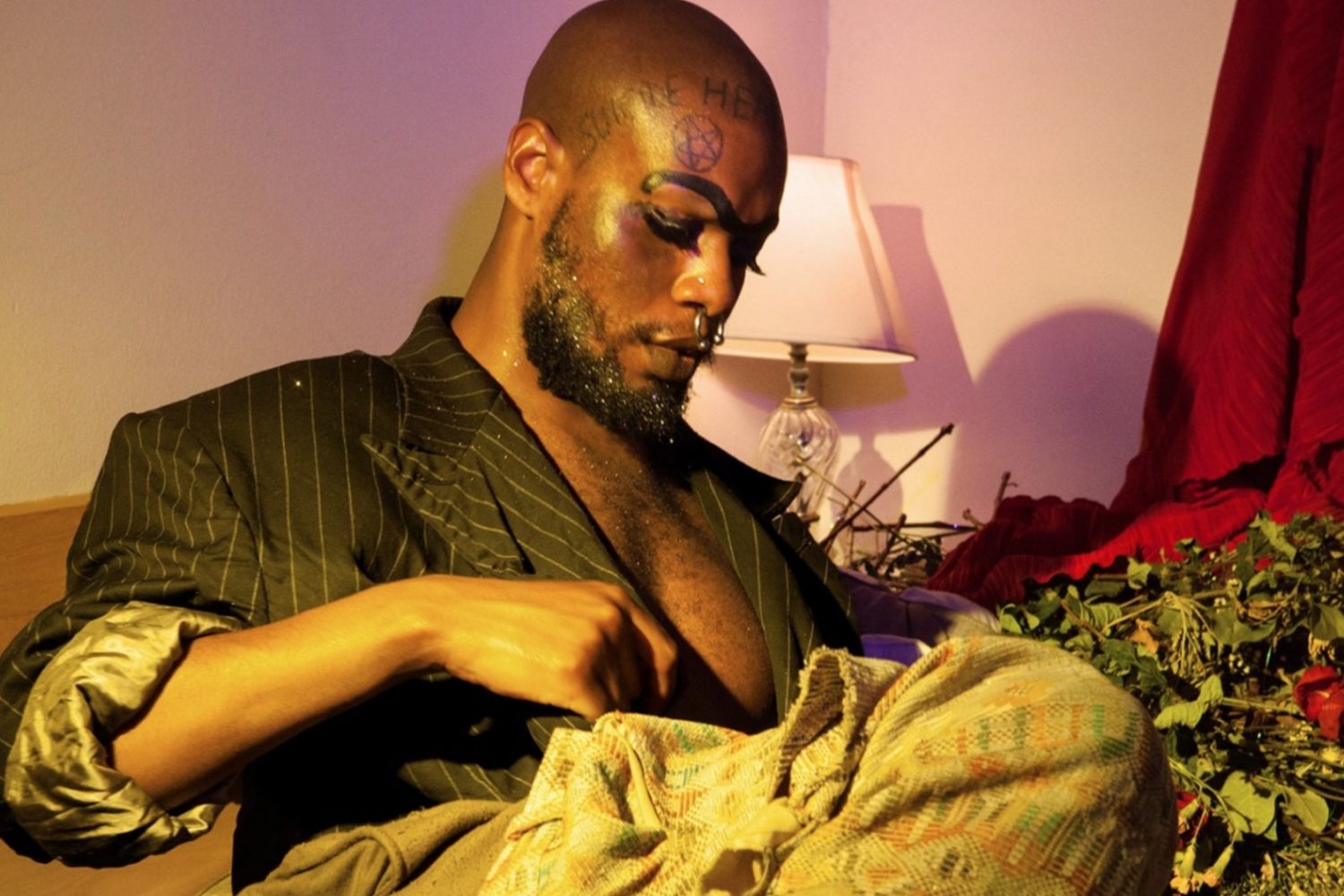 DIY's essential, weekly guide to the best new music.
Neu Bulletins are DIY's guide to the best new music. They contain every single thing that's been played at full volume in the office, whether that's a small handful or a gazillion acts. Just depends how good the week's been.
Alongside our weekly round-up of discoveries, there are also Neu Picks. These are the very best songs / bands to have caught our attention, and there's a new one every weekday. Catch up with the most recent picks here.
Photo: serpentwithfeet / courtesy of Tri Angle Recordings.
serpentwithfeet - blisters
Every so often a piece of music jumps out from the dark and sounds like nothing else on this planet. 'blisters', a song by Brooklyn artist serpentwithfeet, is a crazed hybrid of future-leaning R&B, earnest balladry and twisted, haunting stabs of noise (thanks in part to production from the Haxan Cloak). Both a blitzing cinematic score and refined, spacious pop song, it's a chasm of ideas worthy of worship. Debut EP 'Blisters' is out 2nd September via Tri Angle Recordings.
We're no closer to knowing the brains behind The Hour. It's a project that seems to rely on old mysterious tropes, but there's a fresh edge to their / his / her magnetic synth-pop. Shrouded in bass, 'Killing Me' is the most direct song they've delivered to date, the closest we'll get for now to an actual unmasking. It comes with a nightmarish video - watch here.
In this week's Bulletin, we're including a couple of songs from the fantastic 37 Adventures compilation. 'Odd Numbers Volume 1' brings together strange, intriguing musical strands, and it's the kind of release that convinces you the future's bright, no matter what happens. The highlight is 'Gone', a gloomy but gorgeous song from South Londoner Ndella. Notes float like they're moving down a steady stream, fractured drum parts link like jigsaw pieces. It's a startling introduction to one of the many new stars on this compilation.
Another 'Odd Number' from the 37 Adventures comp, BURHOU's 'Fitna' is a softly-applied slice of pop that's up there with Sampha in applying invention to deft, light-as-a-feather songwriting. It's achieved through the duo's fluttering acoustics, a looped piano line and the kind of vocal delivery that can't be taught.
It'd be easy to take Mr Sanka for a solo artist - the band name, of course, but also the confidence and attitude with which Nick Van Hofwegen (formerly of Young & Sick) carries debut single 'Flight Mode'. It's a first step that introduces a band with no limits to their ambitions - 'Flight Mode' travels (sorry) from afro-tinged segments recalling Vampire Weekend's cheeriest corners, and unexpected handbrake turns into stadium-filling EDM. A cocktail of extreme promise. (Will Richards)
Promises Ltd. - American Eyes
Blog darling Chrome Sparks has teamed up with Miniature Tigers' Charlie Brand for a new project. As a united force, Promises Ltd. make it their mission to deliver straight-up, no-frills synth pop. 'American Eyes' goes for the jugular without a second's hesitation, building from dreamy verses into a bass-heavy chorus, worthy of soundtracking dancefloors and break-ups in tandem. A debut EP is out 26th August via Majestic Casual.

Get your copy of the latest issue