Live Review
The Magic Gang, Bermondsey Social Club, London
5th August 2016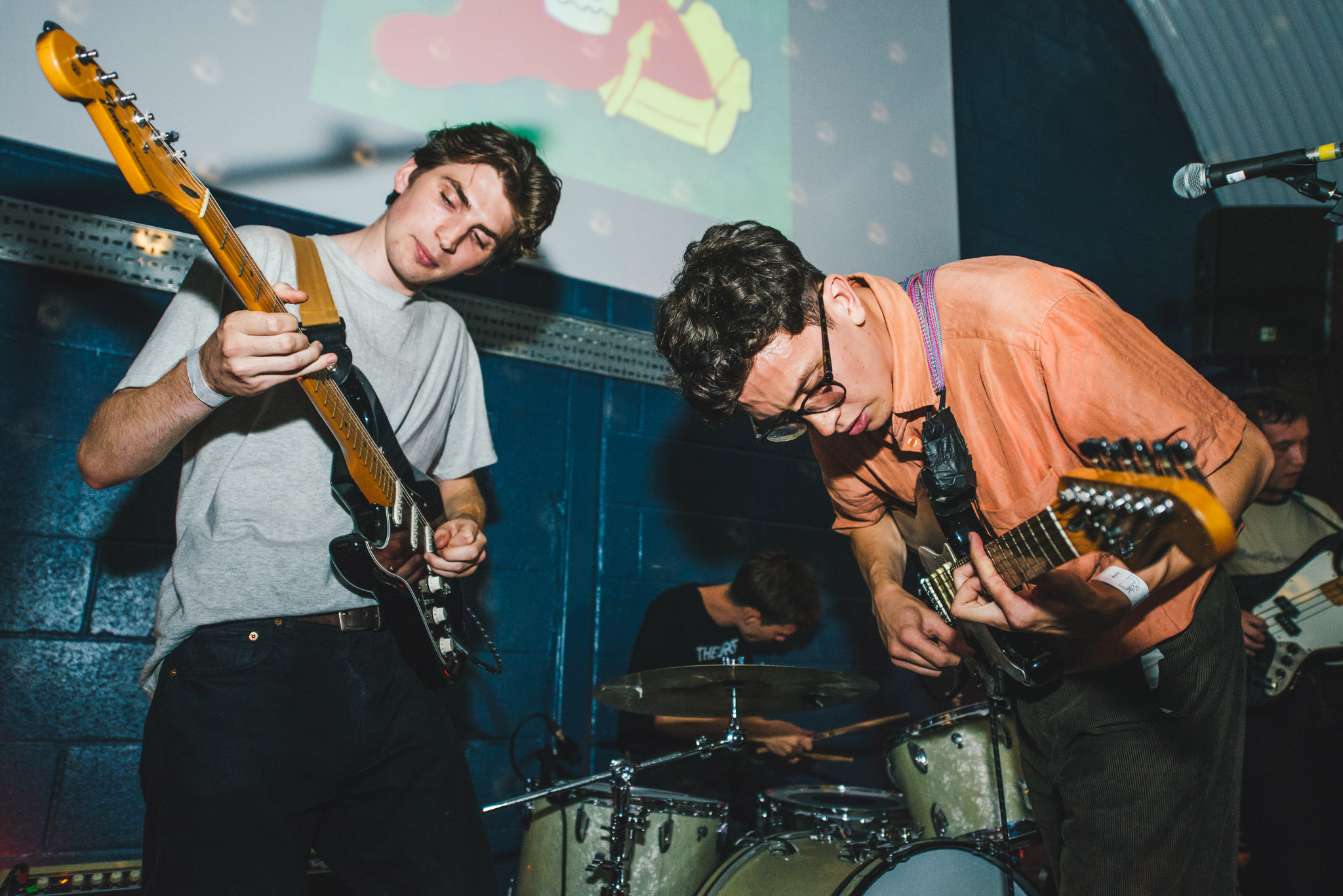 There's a few star turns in the DJ booth too, for good measure.
It's two hours before the sold-out inauguration of YALA Records, the brainchild of ex-(sob!) Maccabee Felix White and industry pal Morad Khokar. Nestled beneath an unassuming South London railway arch lies a hive of activity and anticipation, and, considering tickets were snapped up like gold dust, it's hardly surprising Felix is a little nervous. "I hope it's not a disaster!" he admits. The hands-on approach and level of care invested in the label is apparent from the tie-dyed t-shirts made by the pair themselves, to the YALA banner receiving a last-minute iron.
Tasked with kicking the whole thing off, The Magic Gang's upbeat 50s-tinged melodies do nothing but enhance the celebratory atmosphere which has overtaken the bustling archway. Opening with the upbeat grooves of 'Lady Please' it's hard to think of anything more suiting for this humid August evening.
The hazy riffs continue into single 'Jasmine'; its infectious chorus prompting booze-filled bobbing heads: these Brighton boys radiate plain and simple fun. Jack Kaye cannot stop grinning between yelping vocals and the bass lines are proving as sweet and sticky as the walls of the Bermondsey Social Club. The triumphant 'Feeling Better' is a particular highlight; starting like a smooching soundtrack for a midnight prom before rousing to a repeating plea "I just hope that you're feeling better now."
The revelry continues into the early hours, fuelled by DJ sets from The Maccabees themselves, plus Mystery Jets and a surprise slot from Florence Welch. Despite being very much in its infancy, if tonight's any indication, YALA is erupting with potential. Disastrous? Anything but.