Interview:
La La Land: Glass Animals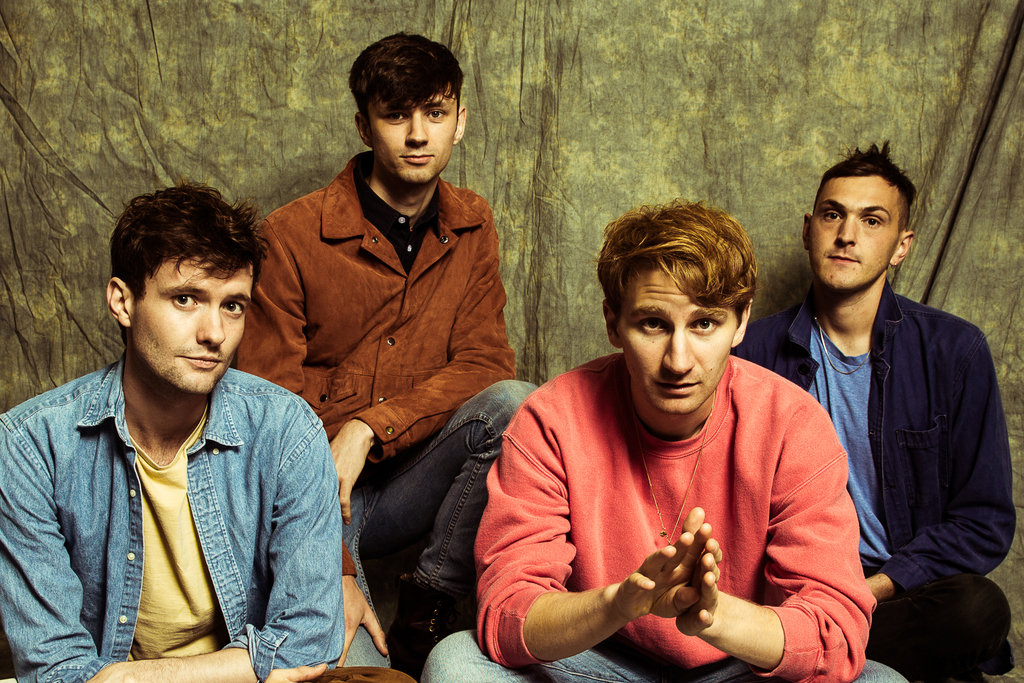 Glass Animals' Dave Bayley has always been away with the fairies (just ask his school teachers). But with the band's second album, he found himself fascinated with real life and true stories.
Glass Animals' Dave Bayley is playing a voice memo off his phone, plainly titled 'David 2 New York City'. "Walks to the sidewalk, takes a left, goes to the corner," begins the recording, and Dave cuts it off. "Can you hear that?" he asks, before recounting the tale. "So this guy was telling me about how he went on a date with this girl that he really liked. First date. They went clubbing on this double date with their two best friends. They left the club and sat in their car, smooching in the backseat, with their friends sitting up front - also smooching. This guy tapped on the window of the driver's seat and shot the two people in the front. He then pointed the gun at the guy telling the story, pulled the trigger again, and he was out of bullets."
Everyday conversations with taxi drivers don't tend to go into such gory detail. Usually it's the weather, football results, or how Uber's ruined everything for 'us cabbies'. Death rarely crops up. But maybe Dave's just the kind of person it's easy to emote to. He certainly has his fair share of voice memos. Hundreds of conversations, recorded on the road, became the foundation for 'How To Be A Human Being', Glass Animals' second record. Their first, 2014's 'ZABA', was a Jungle Book-inspired canopy-swinger. This one is far more rooted in reality, though Dave's imagination managed to have its way.
Back in his school days, one teacher declared on every report card that "Dave is always in La La Land." Given the fantastical debut album he made decades later, she might have been right. "That really upset me, for some reason," he remembers. "So I went to see her every Halloween, from the age of eight. I'd knock on the door and go 'Mrs Brooks, you are evil.' I was probably dressed as a Power Ranger, maybe a Teenage Mutant Ninja Turtle." Terrifying.
Now that it's his actual job to daydream, Dave has let his imagination run riot. These voice memos didn't initially have a purpose. He just kept having so many interesting conversations, and his "bad memory" meant that he'd forget them otherwise. "I found it really weird that people were so open," he admits. "This taxi driver - he tells you a story in this almost light-hearted way, with a smile on his face. These really gut-wrenching, scary stories, told with a kind of cheekiness. That's one of the things that some of the lyrics have - a cheekiness on the surface."
"I used to knock on my teacher's door and go 'Mrs. Brooks, you are evil.'"
— Dave Bayley
Aside from the personal touches, all of 'How To Be A Human Being' is from fantasy-land. The album sleeve is a dysfunctional family portrait: there's a bloke in speedos with a walkie-talkie; a six-foot-seven basketball player spinning a ball on one finger; a seedy tourist with three cameras strapped round his neck; a sun-blushed space cadet. Dave isn't forthcoming on which song is connected to each specific character, but when inventing these stories, he went deep. "It got a bit out of hand," he admits.
"I was interested in what they ate, what they wore, what they did in their spare time, what their house looked like." He started to make drawings of these people too, hence the artwork and Neil Krug-directed videos, where these fictional characters come to life.
Compared to 'ZABA', both records share a playful pop ethos. The group perform to thousands every night in the States - it's easy to imagine them hitting the same Madison Square Garden-heights of Alt-J. 'Youth' is a sunken-heart, tragic anthem, while 'Poplar St.' could soundtrack dramatic sports montages for decades. But instead of sharing coconuts with Tarzan, 'How To Be A Human Being' cruises the streets with "Northern Camden's own Flash Gordon", a boy whose "life is back to front", someone boasting about how they "fuck my way from college". These are vivid stories, caught up in the band's own current of strange.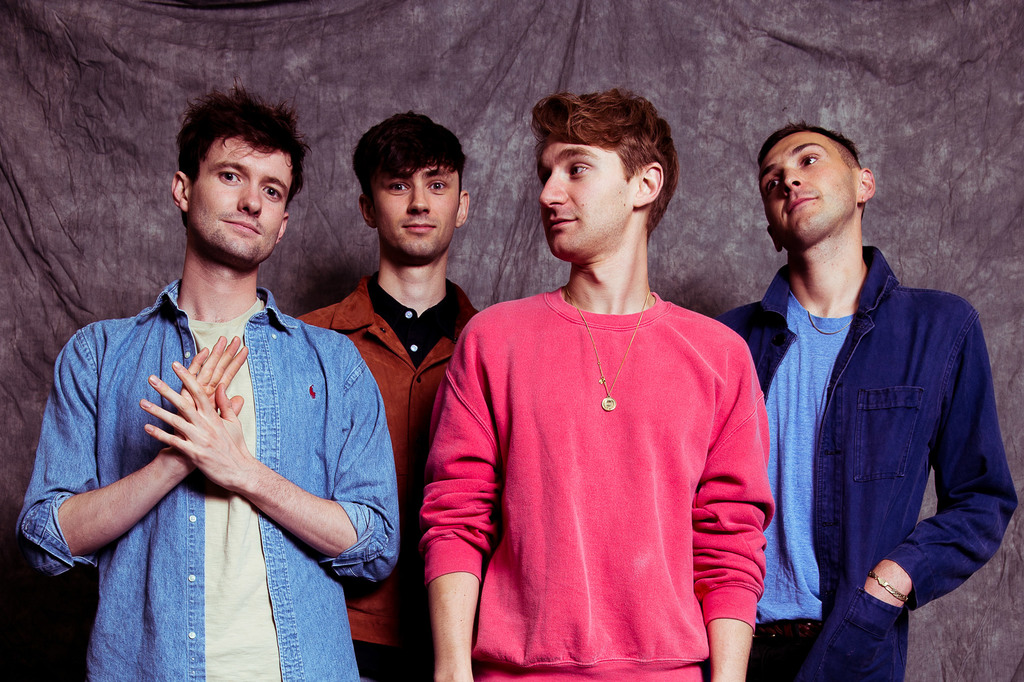 "I was interested in what these characters ate, what they wore, what they did in their spare time."
— Dave Bayley
Life on the road can often be a lonely, isolating experience. Several time zones away from home, it's easy to feel detached from reality. But Dave honed in on those confessional conversations and the dozens of people he'd meet each day. "It was difficult to avoid talking to people," he claims. "You feel much more part of the real world than you do when making a record, for instance." He admits he "might have forgotten" about the real world by this point, but he cites the "fifteen people who work in the venue", the fans who they meet after a show, new friends they make at after-parties. "It was kind of impossible not to think about people, all the time.
"The reason people probably feel lonely is because it is strange. It's not your normal life," he adds. "The last two weeks we've been in Australia, twelve hours separated from life back home. We're lucky in that we [the band] are friends anyway." He's known Drew MacFarlane, Edmund Irwin-Singer, and Joe Seaward "for twelve years now". And even though this record was mostly made in his own company, his bandmates were fully on board with using bizarre conversations with strangers as a launchpoint. They even had some recordings of their own, it turned out.
Dave's press-record documentation of the outside world will "never stop," even though he'd want a third album to be based around something "totally different." The taxi driver anecdote was actually recorded just a few weeks back, after 'How To Be A Human Being' was complete. Perhaps the most fascinating anecdotes are still waiting around the corner.
Glass Animals' new album 'How To Be A Human Being' is out 26th August via Caroline International.
Photos: Ian Laidlaw
Taken from DIY's August 2016 issue, out now. Subscribe below.