Live report:
Show Me The Body bring 'Body War' to a pop-up show in London's Gillett Square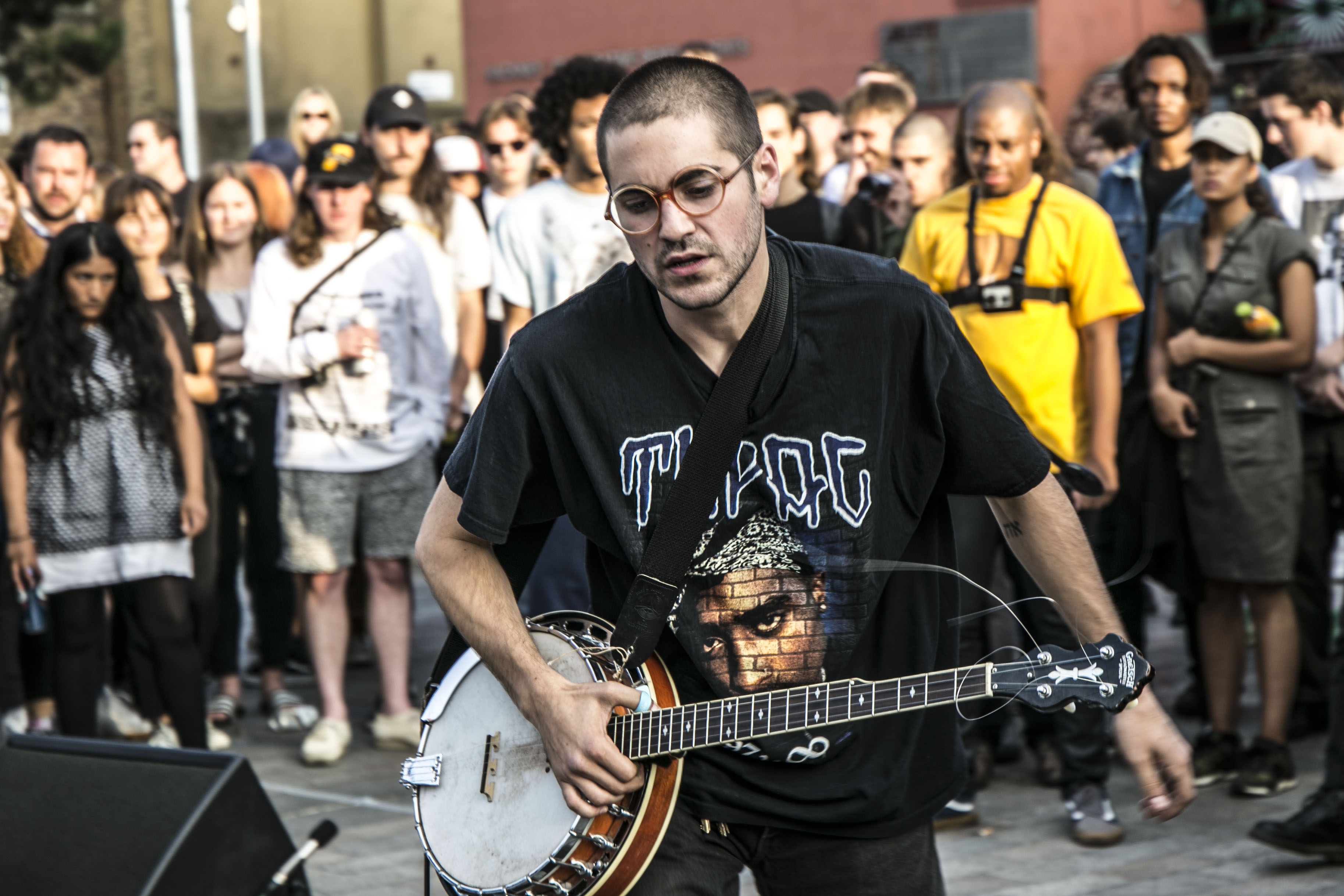 The New York bruisers brought their incomparable noise-punk to Dalston earlier tonight (16th August).
Amongst the countless over-gentrified areas that make up an increasingly piecemeal East London, a few pockets still exist that truly feel like areas of real community. Gillett Square is one of those precious spaces – packed full of skateboarders, hula-hoopers, street dancers and local vendors, it's a safe haven for creative expression, just metres from Dalston's increasingly under threat Kingsland Road heartbeat.
A sense of occasion lingers in the air long before Show Me The Body take to the paving. As crowds trickle in from the various alleyways that feed into the square, eager fans share the floor with those whose interested has been piqued by an ever-swelling hype – regardless of the factors that have brought the throng here this evening, though, the band are in their element. As opener 'Aspirin' cuts through the hubbub of an inner city evening, it slices like a knife. From there on out, it's all guns blazing under a steadily setting sun.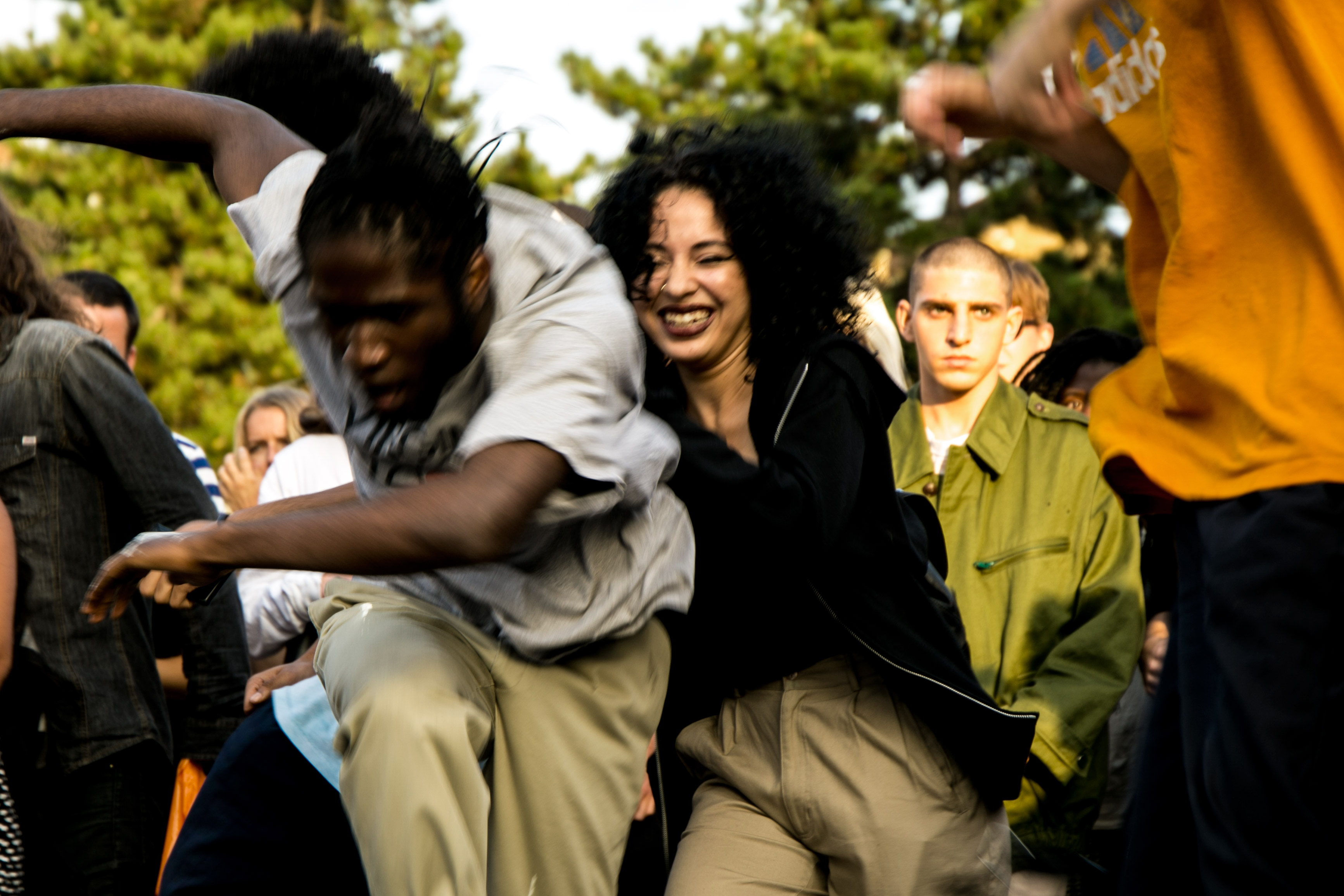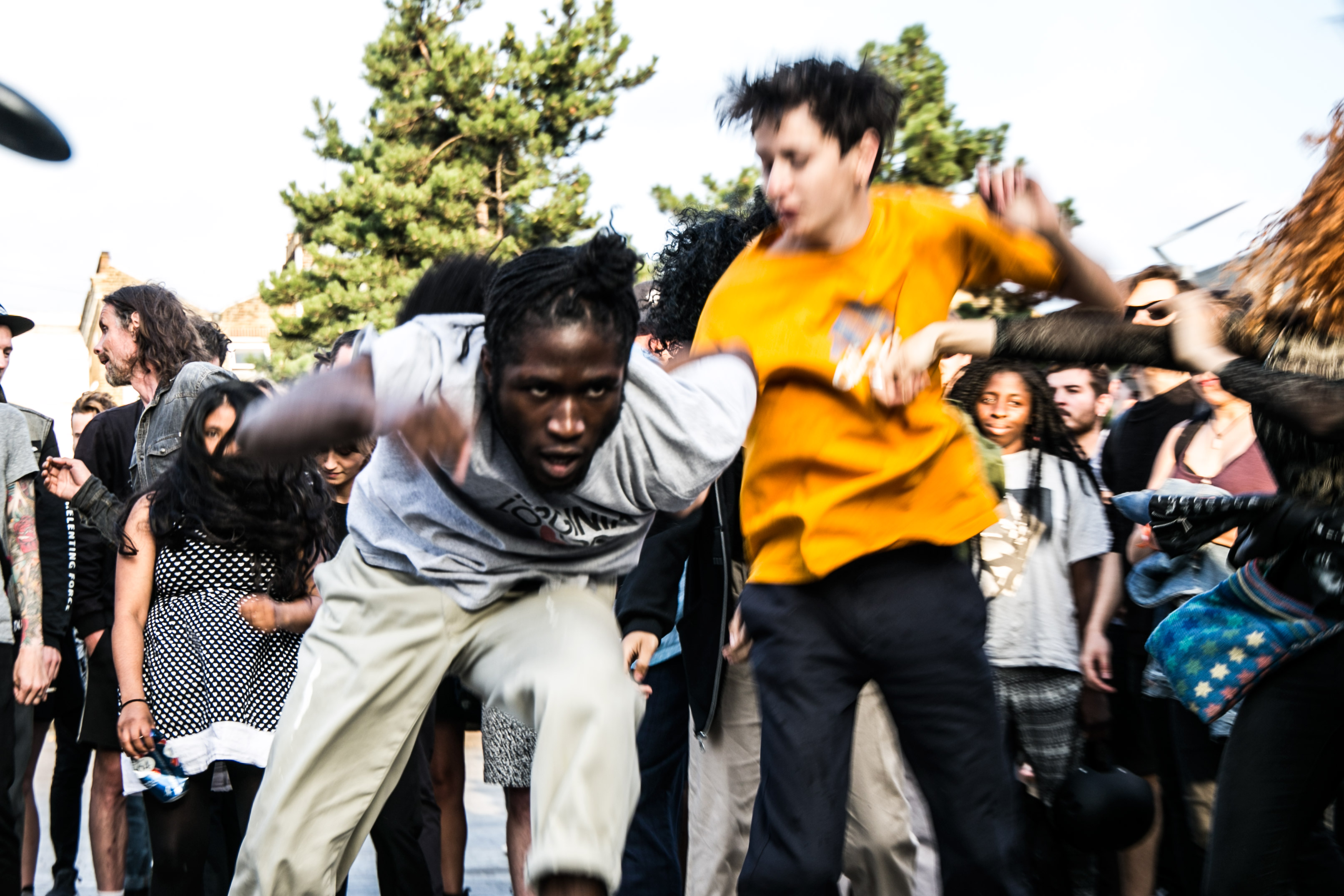 They bed instantly into that creative hub in which they've set up shop, a home away from home formed in seconds. Children skip amongst a mosh pit that would normally look fit to take lives, and yet no one leaves with so much as a scratch. It's community through and through. "Thanks for letting us share your space," frontman Julian Cashwan-Pratt states to those who stand on the periphery, his voice as earnest as it's ever sounded; "We're not from around here."
It's that admittance to their outsider status, combined with London's own inclusive pulse, which gives this show its truly special aura. Bringing debut album 'Body War' and its New York City blood cells to the very streets that make the British capital such an incredible, indescribable place, tonight Show Me The Body prove they can find a home in any city.