Reading 2016
Hinds are right at home at Reading 2016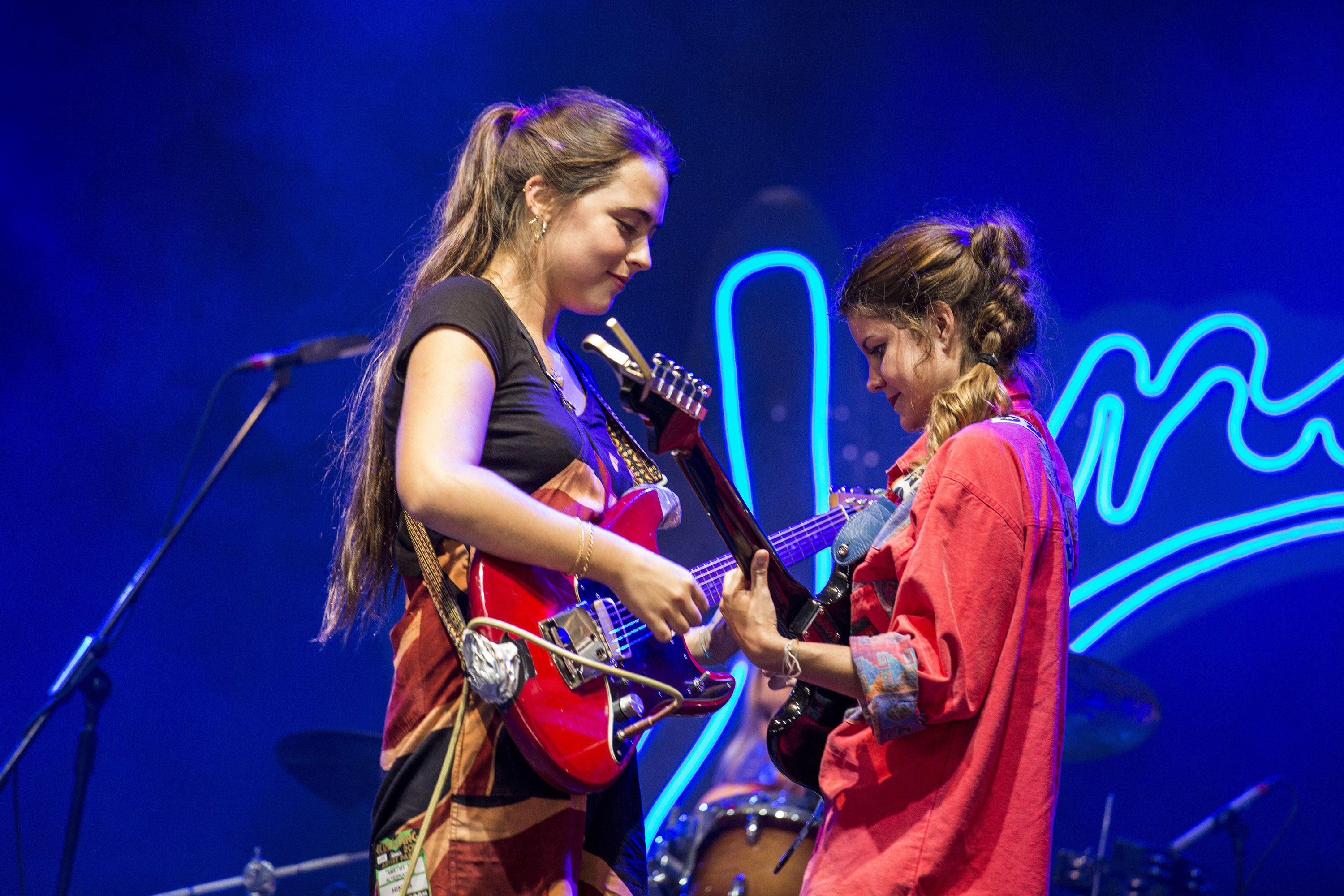 Honed and polished after months on the road, Hinds' set today even includes a brief Spanish lesson.
Hinds have had one hell of a year. They've barely set foot back in their Madrid hometown since releasing their debut 'Leave Me Alone' at the beginning of the year; instead, they've been whizzing around the world, continent-dotting and country-hopping for all they're worth.
Their experience that clearly shows today; Hinds immediately settle into the BBC Radio 1 NME stage like it's a a close friend's living room. "Do you guys know Spanish," asks Carlotta Cosials, to enthusiastic cheers. It turns out that the crowd don't know quite as much Spanish as they first let on, so eventually, she sensibly settles for the one word every Brit abroad knows well – cerveza. "They know what beer is!" she exclaims as a comedy aside to her bandmates, before reeling around, all grins, and diving straight back in to an onslaught of fuzzed-up garage.
'Bamboo' sounds thunderously huge, and steps ahead of those first demos, while an especially restless 'San Diego' nimbly darts between tempos without batting an eyelid. While there's no doubting Hinds have honed their craft, though, the ramshackle, anything-could-happen-next chaos of their live show still leads the way. Letting rip with wild call and exchange wails, and taking playful bows at every opportunity, Carlotta and her bandmate Ana Perrote are all grins. Who can blame them. Hinds nail it today.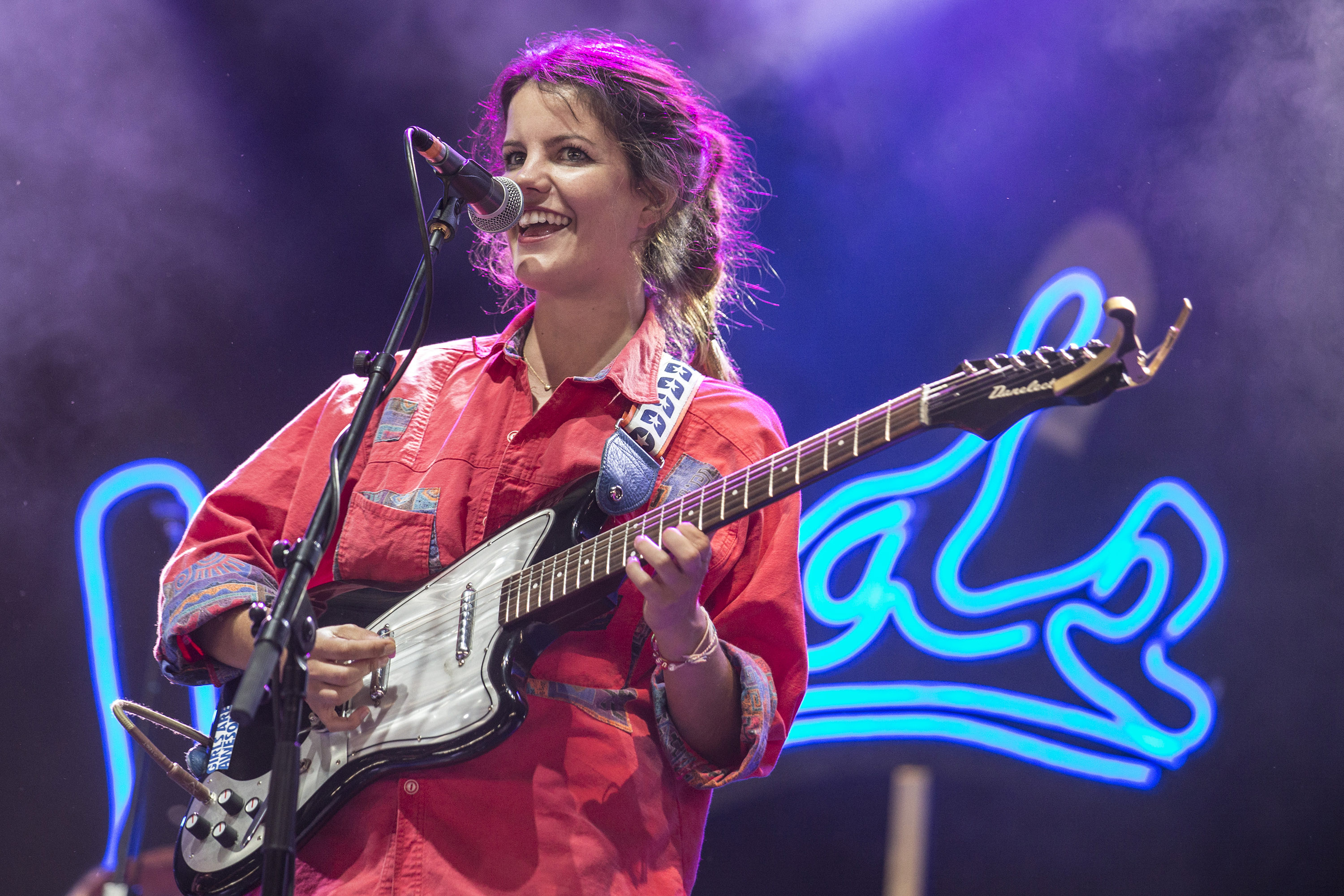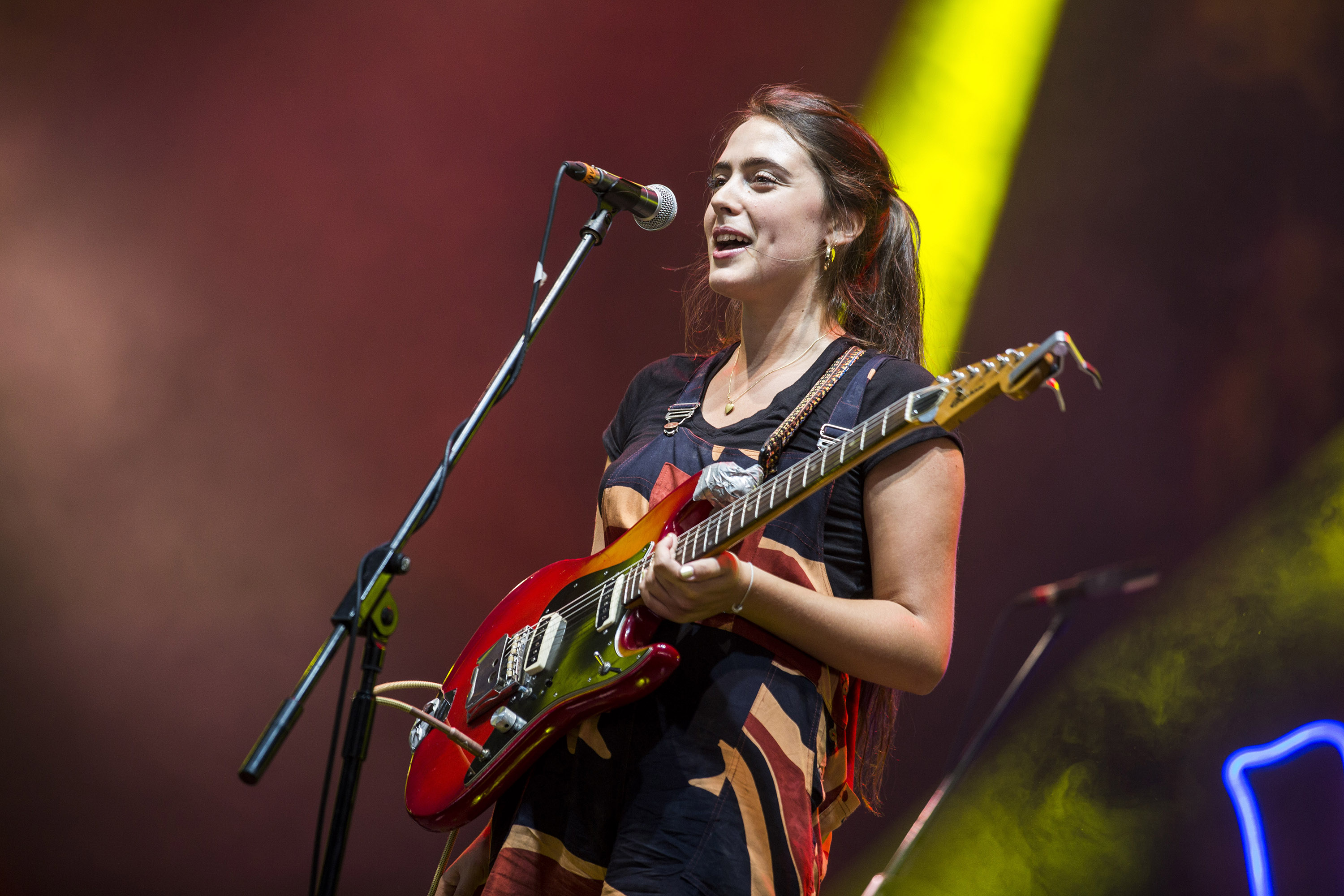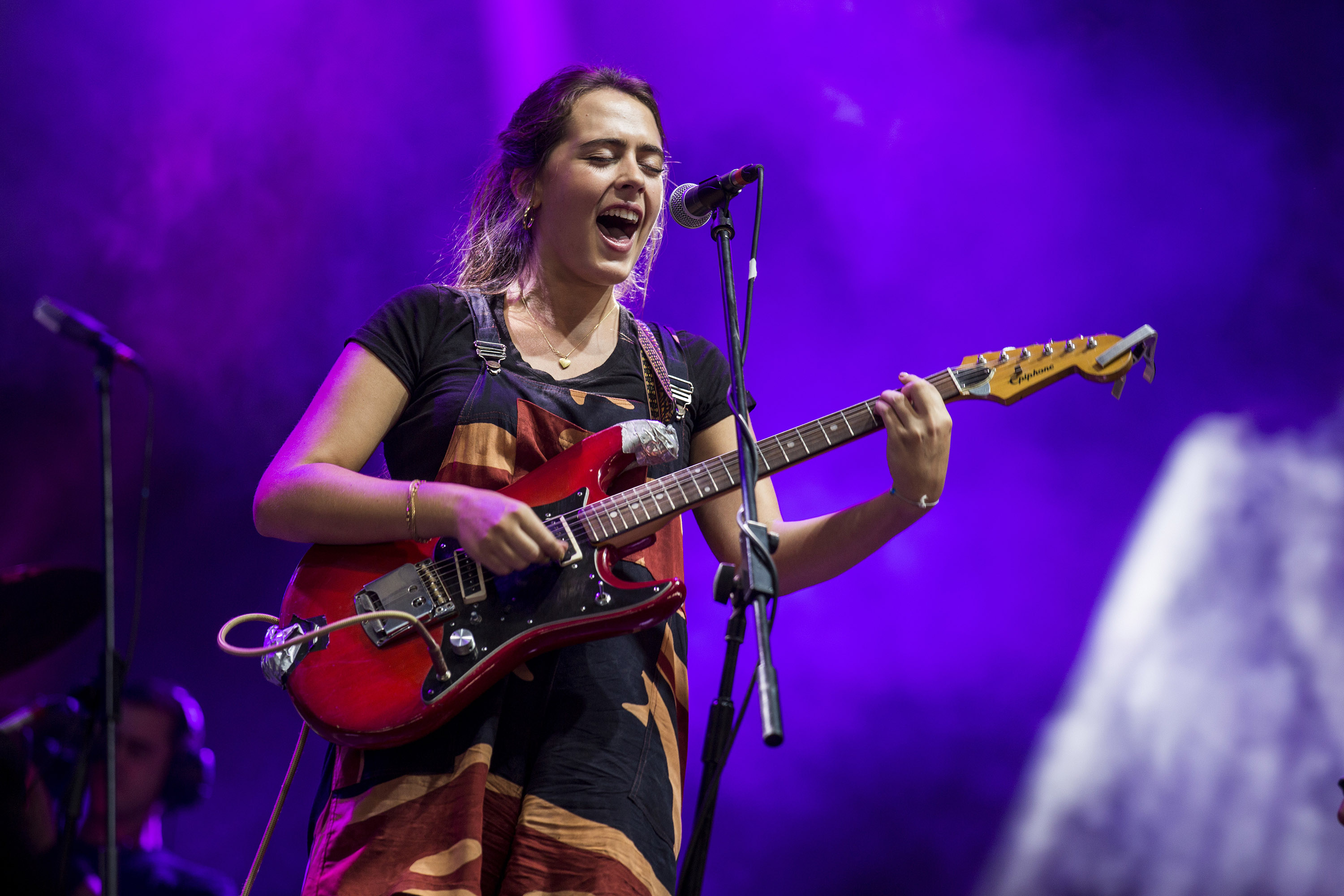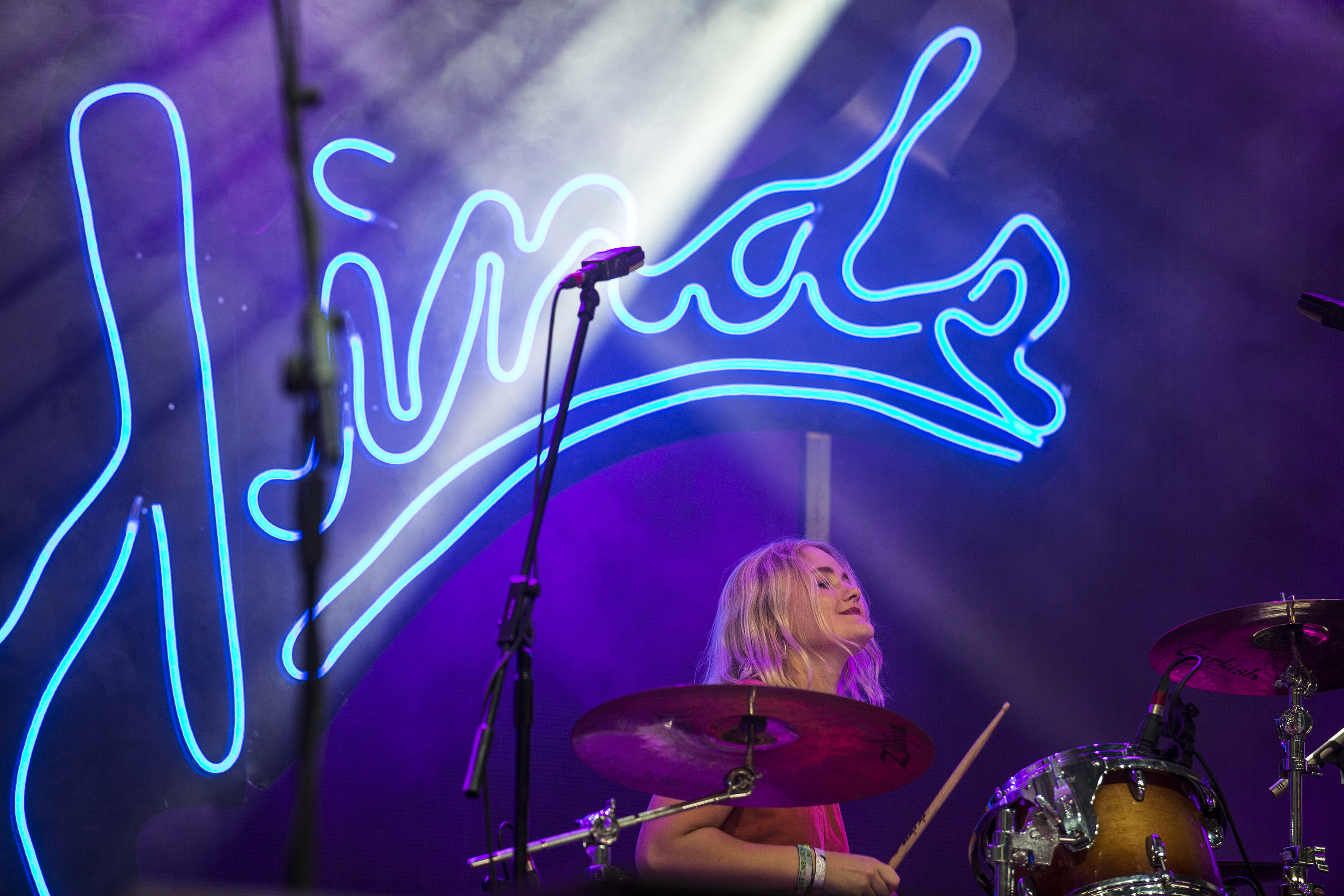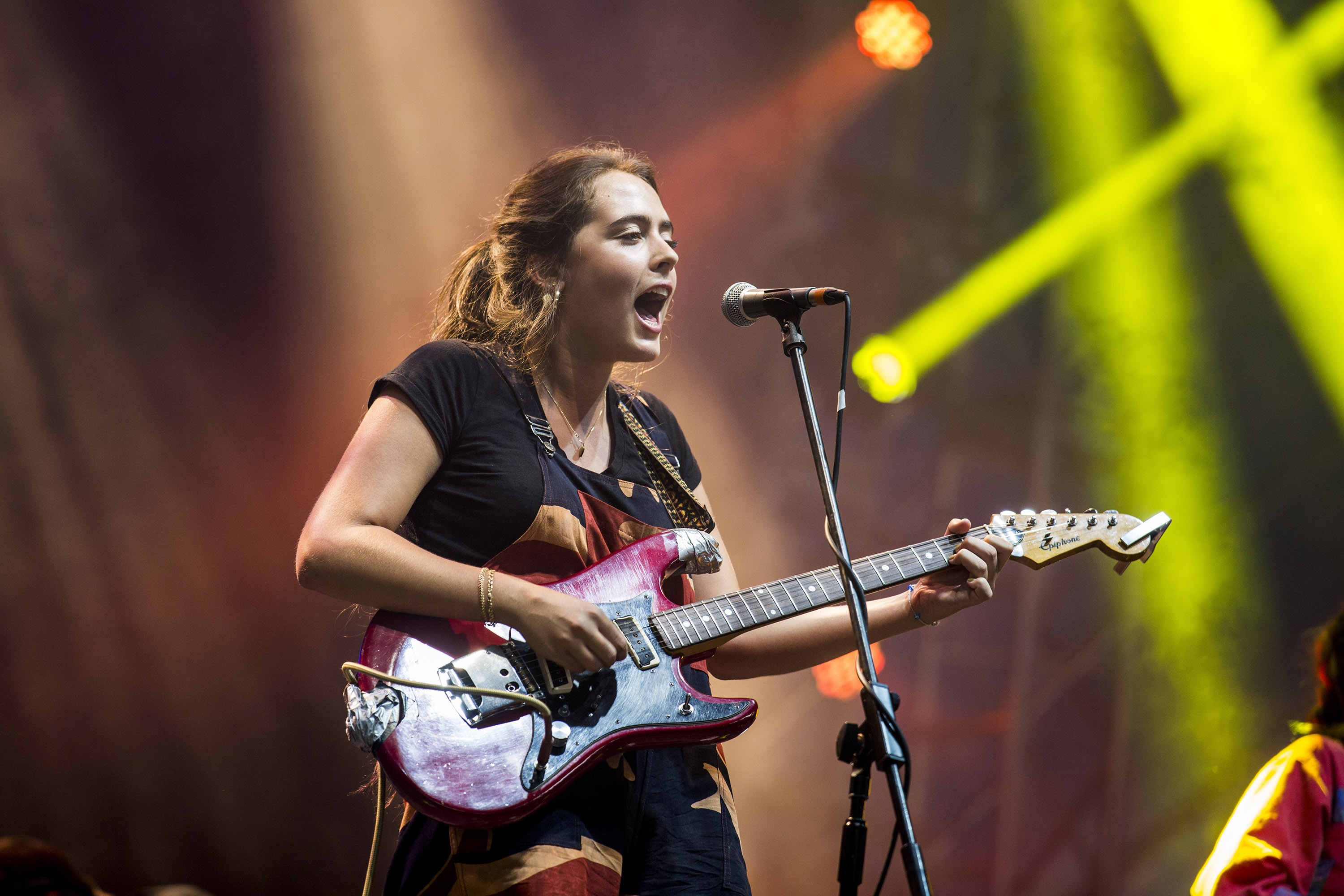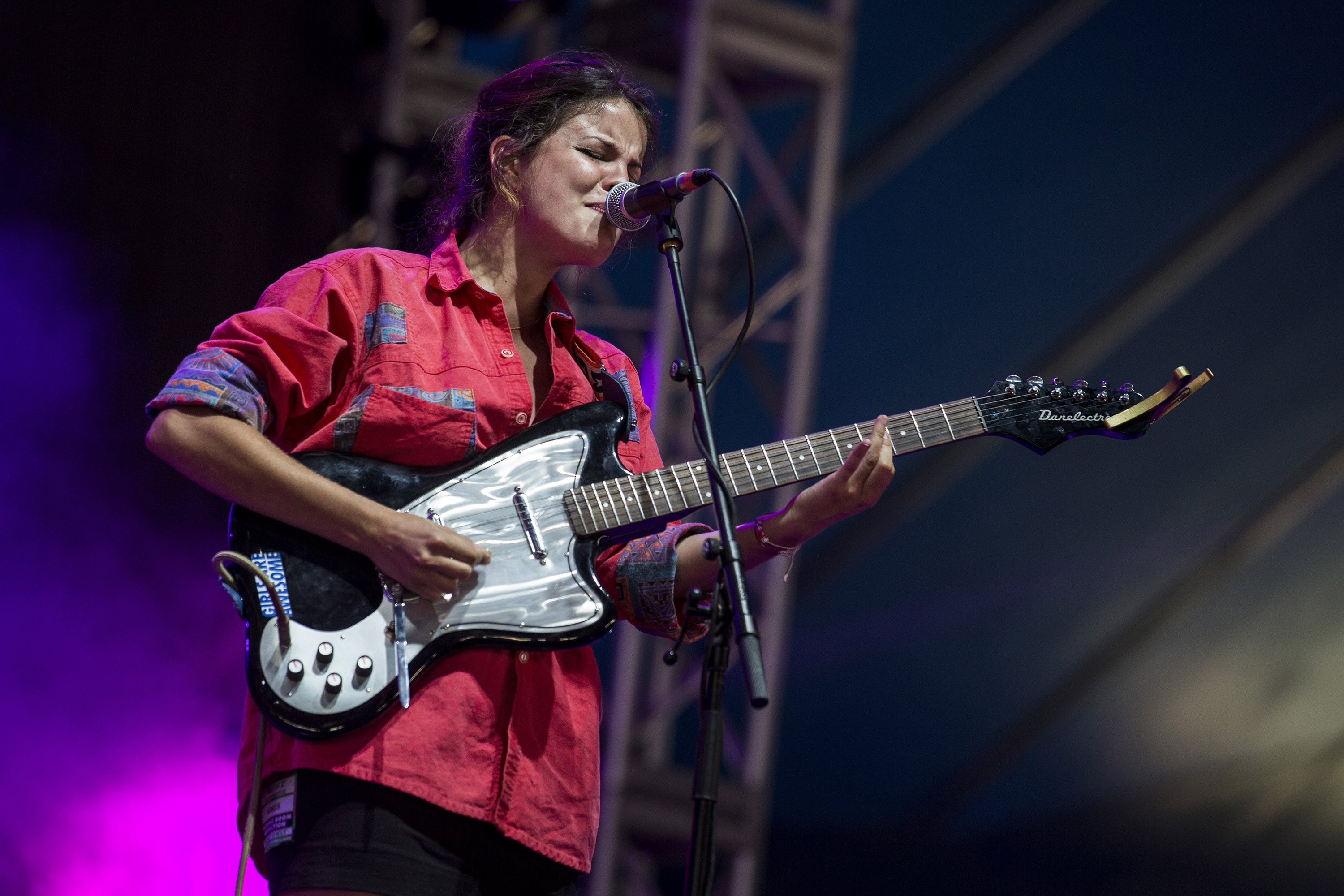 WE'VE GOT A FAVOUR TO ASK
We're often asked about you, our readers. So we'd really appreciate it if you'd offer up a bit of information about you, and your music-loving habits by filling in our 2019 readers' survey.
Click here to reach the 2019 DIY readers' survey.
(Don't worry, none of what we're asking for is personally identifiable - and no questions are compulsory.)