Live Review
Disclosure bring more than bangers to Reading's main stage
This is a set exploring another side of Disclosure; with lengthy forays into drawn out, clubbier climes.
Dance bangers might be Disclosure's clear forte, but taking to Reading's main stage for the first time tonight, Guy and Howard Lawrence show that they've got far more up their sleeves. Unrecognisable from their button-bashing, knob-twiddling beginnings, the brothers have evolved faster than a bulbasaur on light-power poke-fuel – for one, Howard's developed a bass face to rival Este Haim, and tonight on Reading's main stage, it's out in full force.
Repeatedly marvelling at the crowd's endless roars, it's a stage Disclosure have been waiting to play for a long time now. They've certainly come prepared, too, and between their strip-lit booth contraptions alone, they're wracking up quite the electricity bill. Though there's plenty of room given to the likes of bloop-a-thon 'White Noise,' and 'F For You' – naturally – this is a set that also explores the other side of Disclosure; with lengthy forays into drawn out, abstract, and clubbier climes.
This wouldn't quite be a Disclosure slot without a special guest – something Howard and Guy point out themselves – and despite the coincidental presence of AlunaGeorge and LIONBABE today at the festival, the pair welcome Brendan Reilley to the stage for 'Caracal' cut 'Moving Mountains'. It's a little too downbeat, and filled with far too many vocal aerobatics, and the lingering feeling is one of slowing momentum. Luckily enough, there's just enough time to fling open the door on 'Latch,' though, winding up Disclosure's turn on the main stage in a blooping, glittering finale.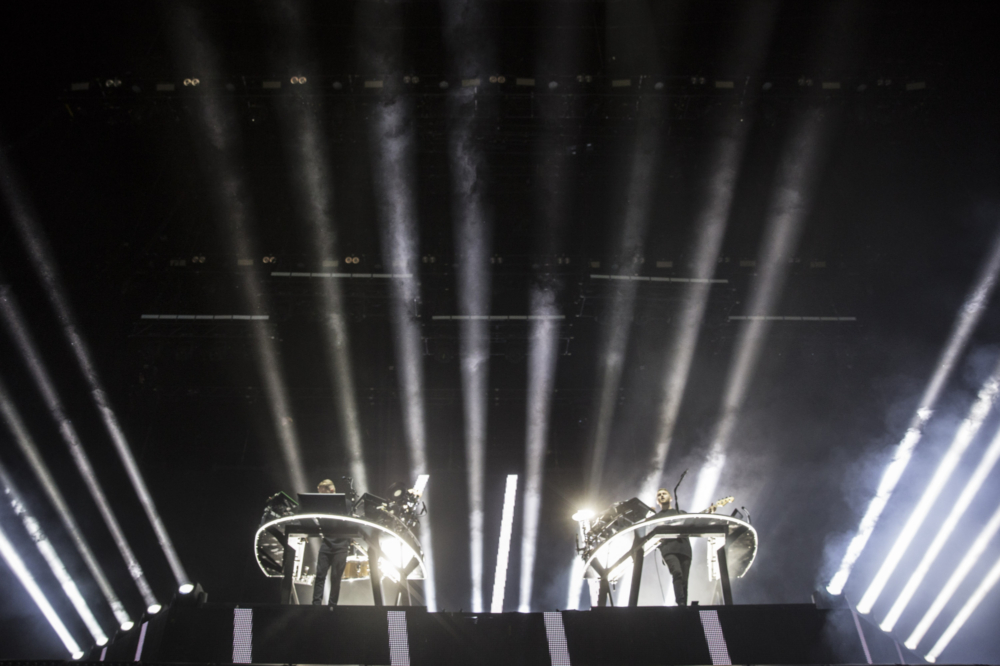 Photos: Emma Swann

Get your copy of the latest issue