Reading 2016
Fall Out Boy light it up for Reading 2016 co-headline set
The band celebrated their huge slot with a firework-fuelled run through the hits.
A lot can happen in a decade, and tonight, Fall Out Boy are living proof. Ten years on from the infamous bottle fight that took place during their 2006 set at Reading, the Chicago four-piece have risen through the ranks to finally take a punt at the headliner slot. Just one song in, they go ahead and own it.
Opening with a clip from their newly-revealed short film 'Bloom', 'The Phoenix' rockets into life in a explosion of dancers and fire, not all too dissimilar from the characters in their Young Blood Chronicles series. It's not the first time pyro and fireworks get a showing either; nothing is used sparingly during this set.
'Sugar, We're Going Down' whips up a real frenzy early in the set, while more poignant moments come in the form of the firework-filled 'Alone Together' and stripped back, David Bowie-dedicated 'Save Rock and Roll'. The new songs sound huge - 'Uma Thurman' is positively infectious while 'The Kids Aren't Alright' is full of catharsis - while the likes of 'Dance, Dance' and 'Thnks Fr Th Mmrs' are still anthemic.
Fall Out Boy are no strangers when it comes to massive shows but tonight, there's something special in the air. A big-hitter stage show and enough fireworks to put Guy Fawkes to shame, their set is a triumph in every sense. Here's to the next decade.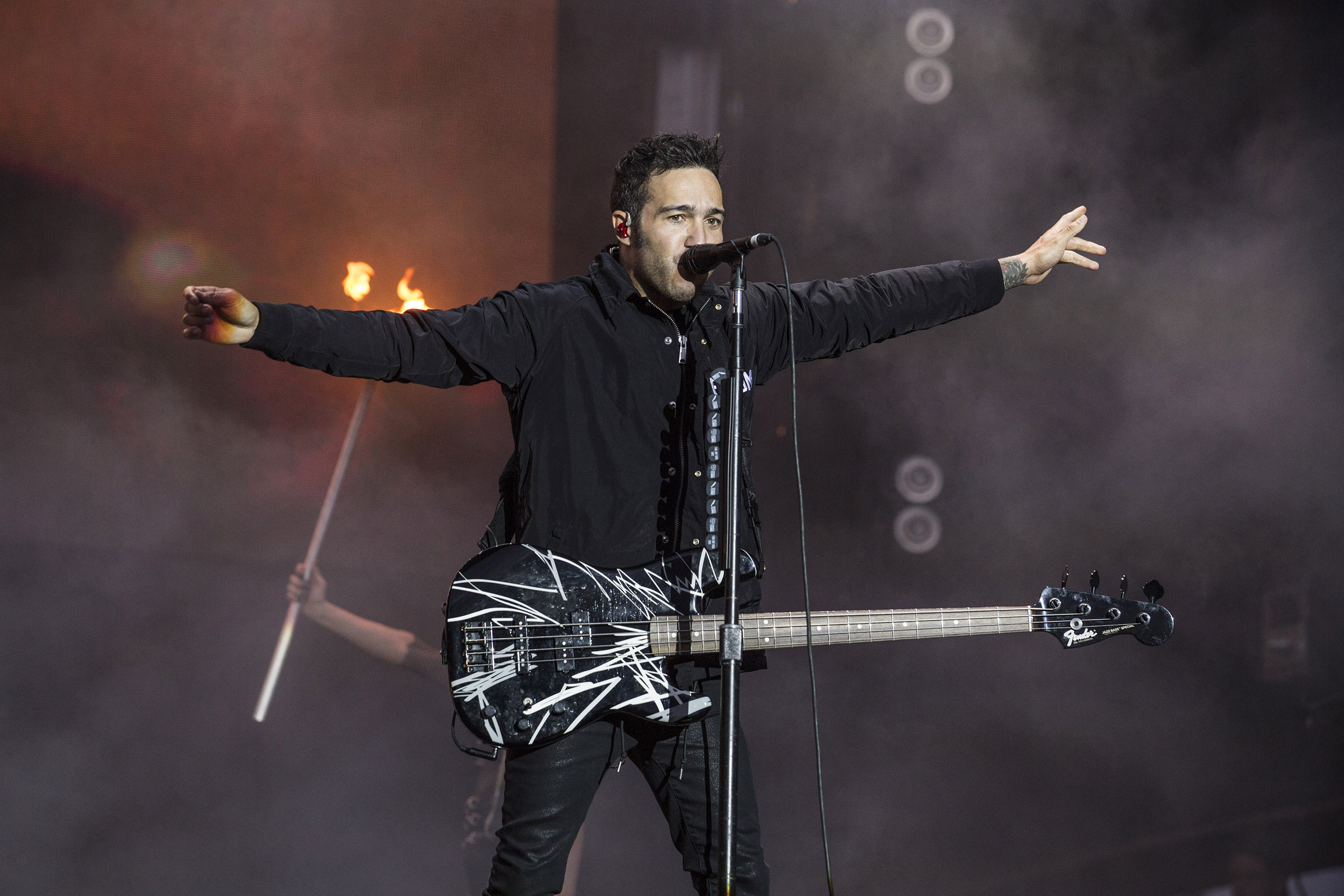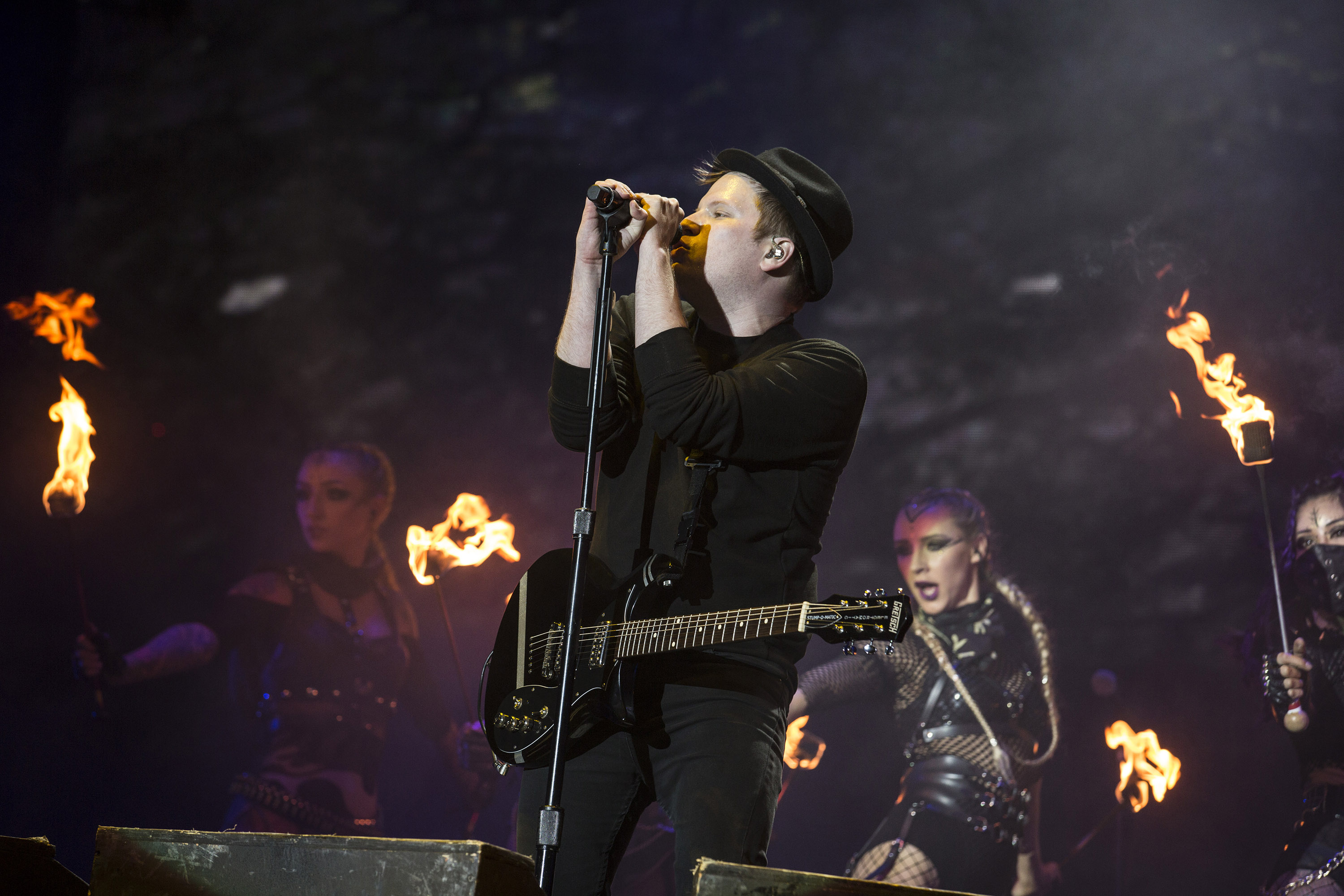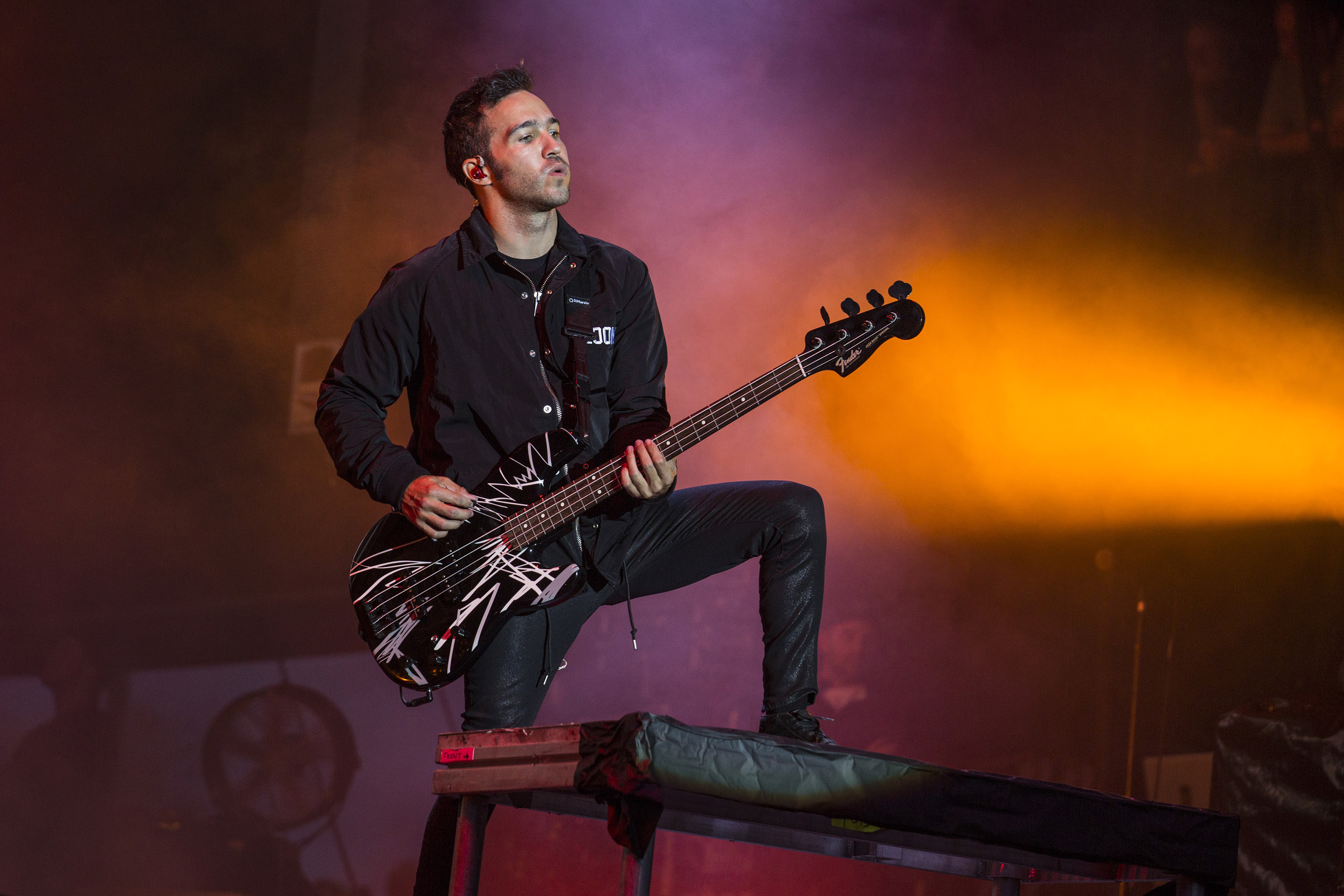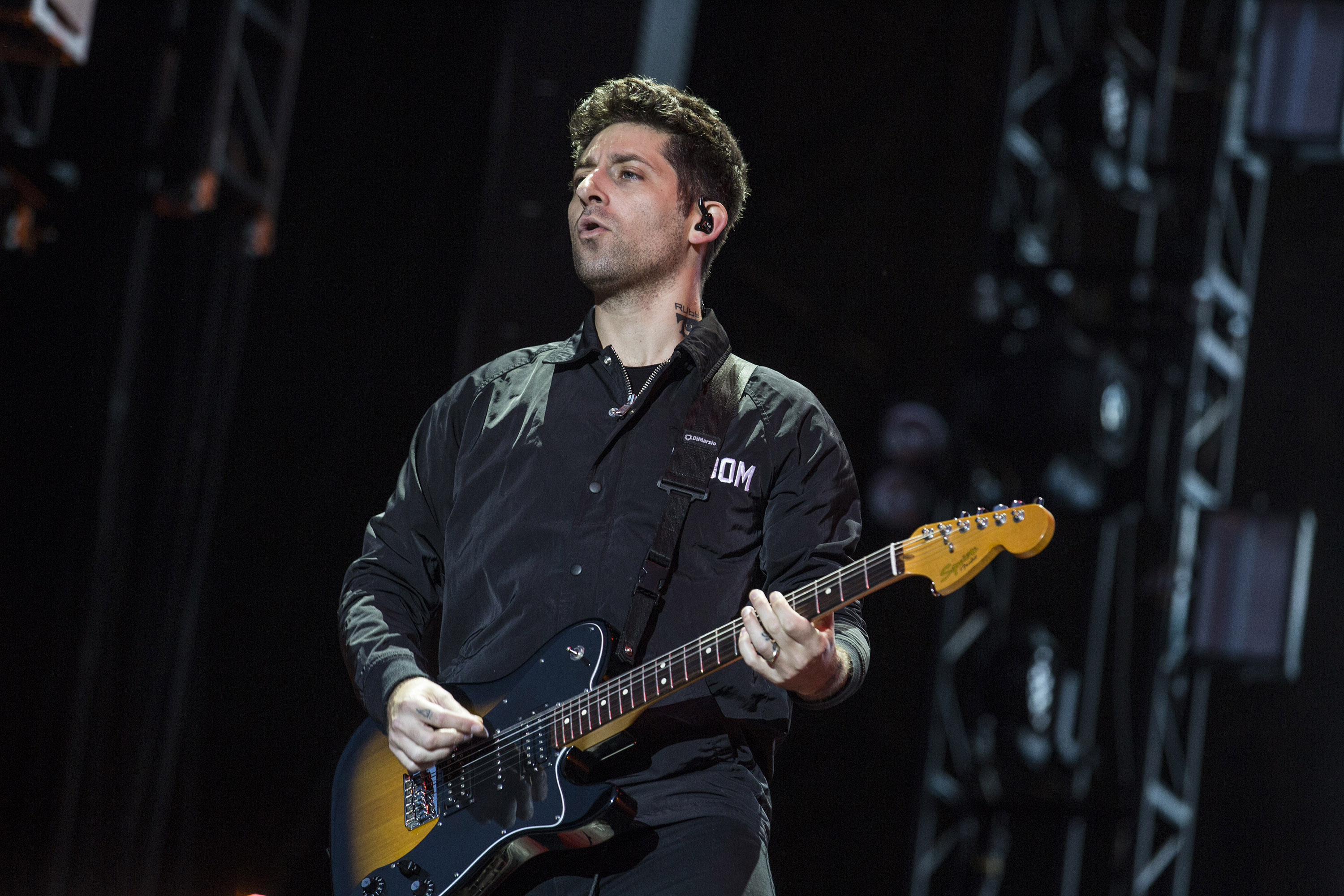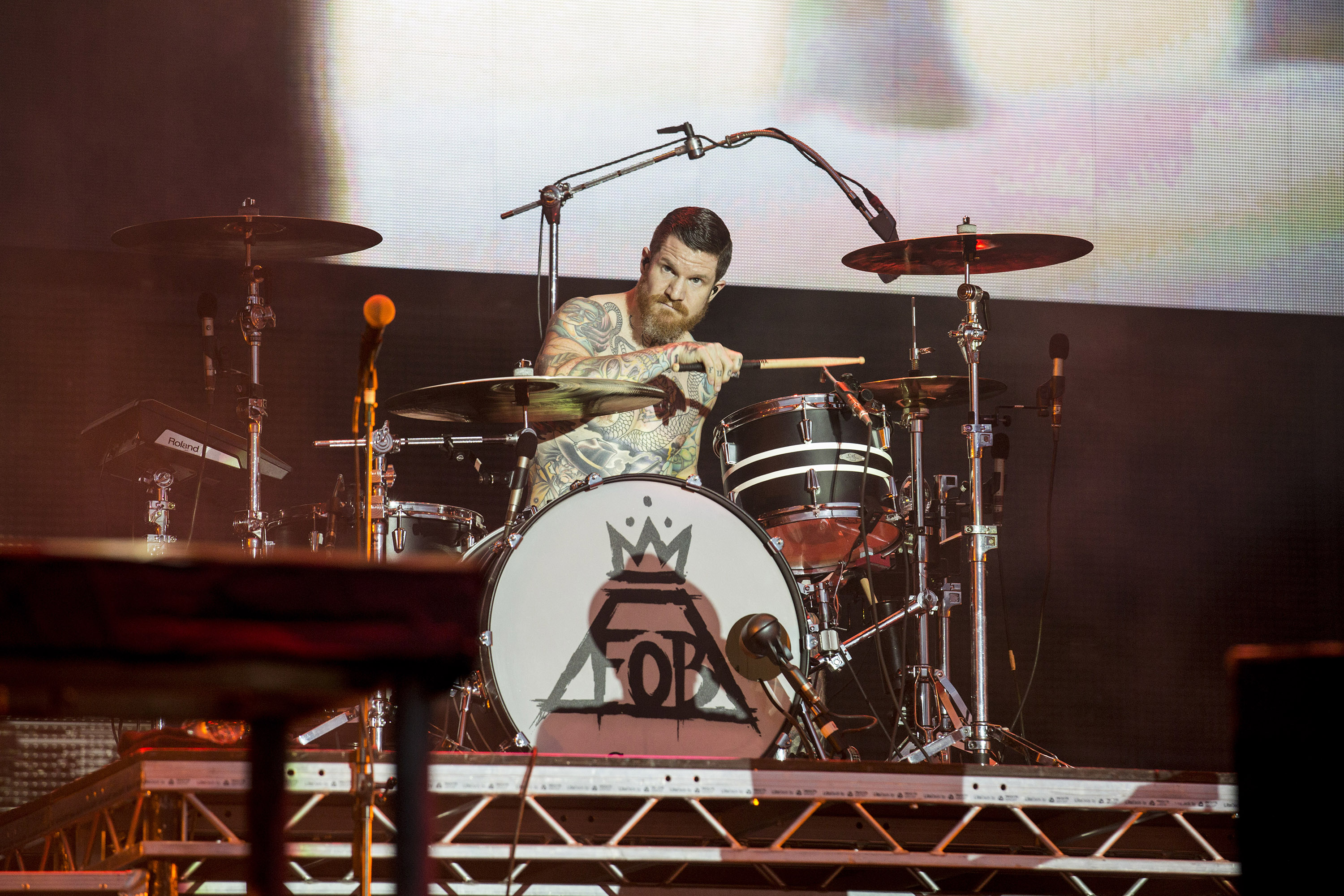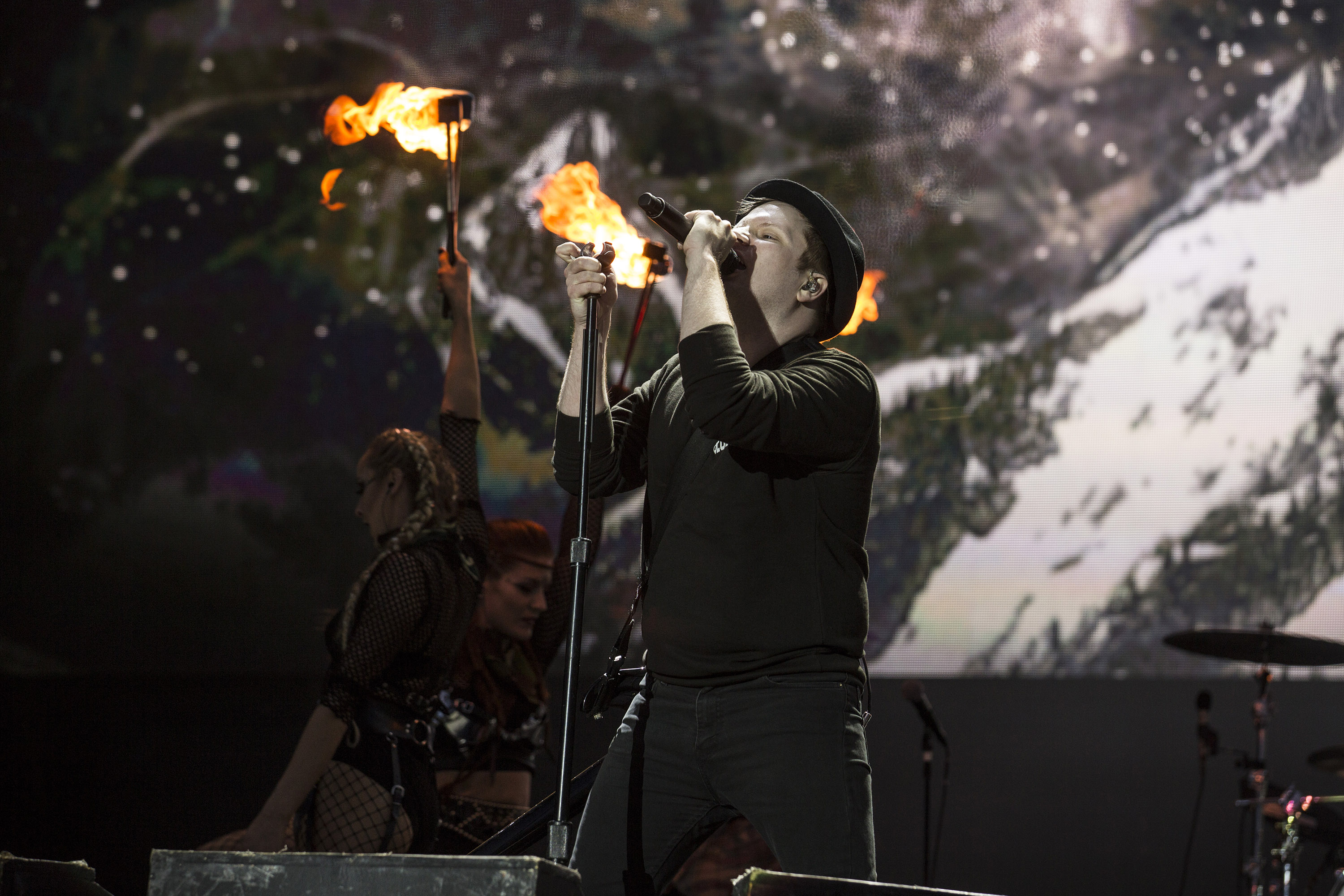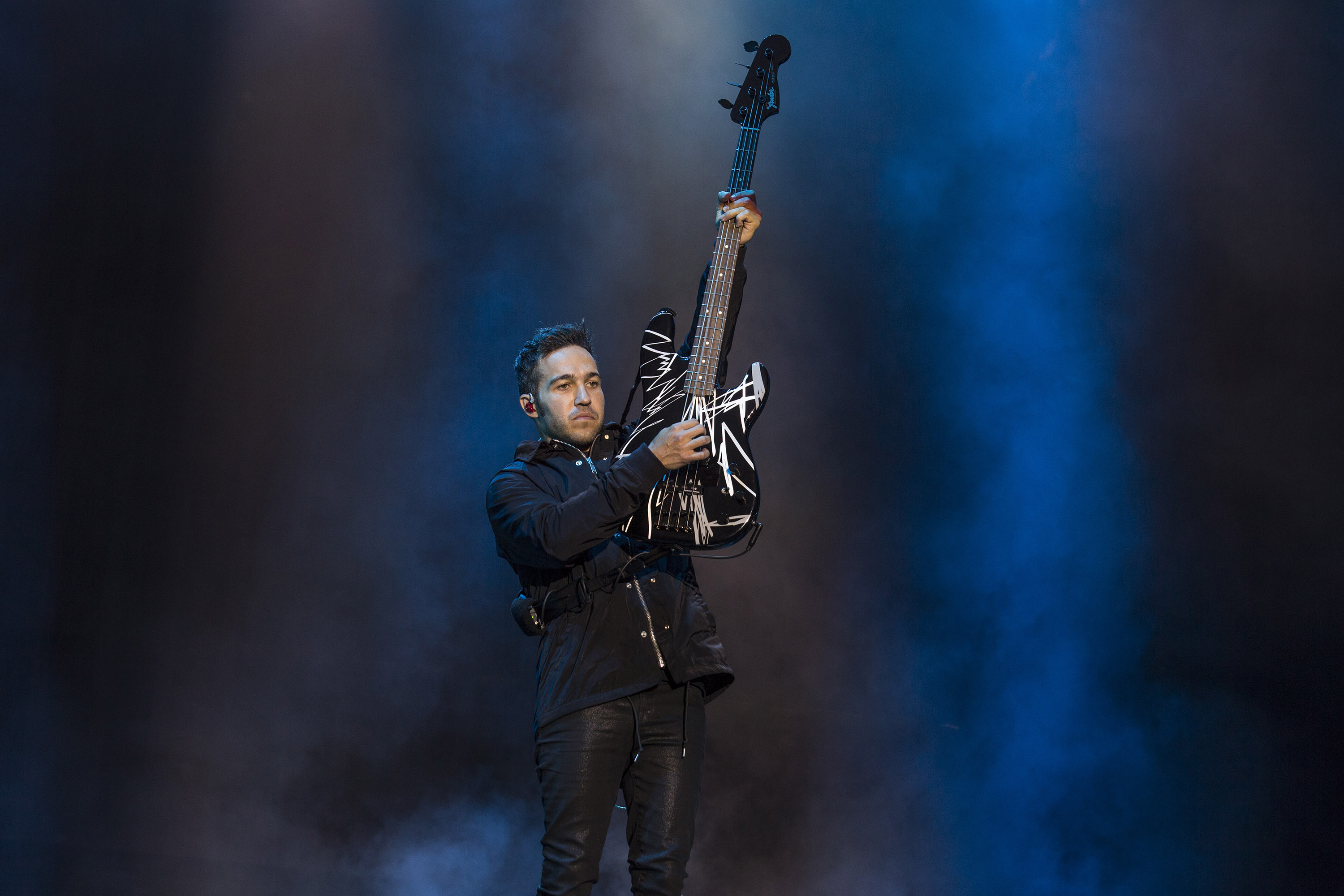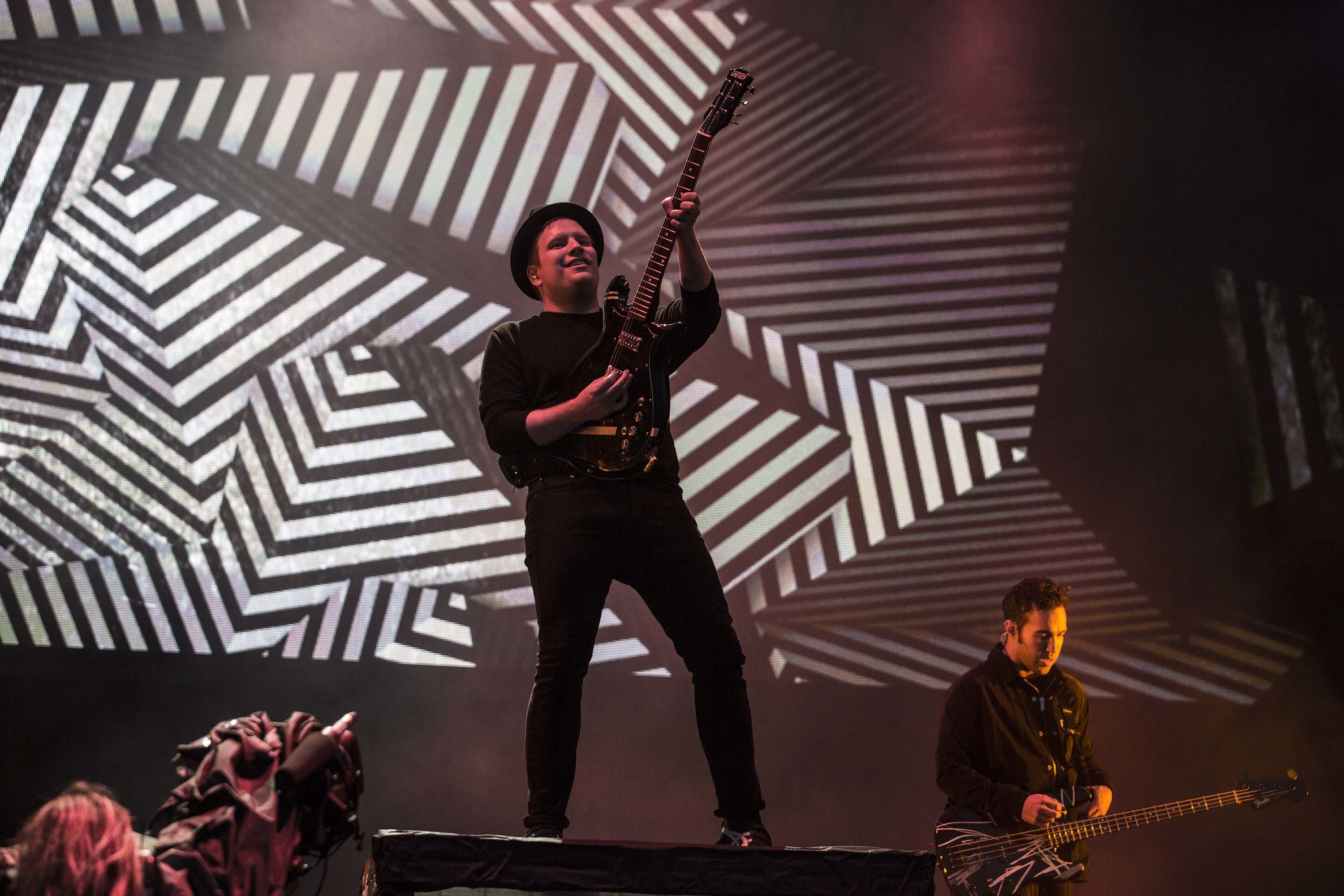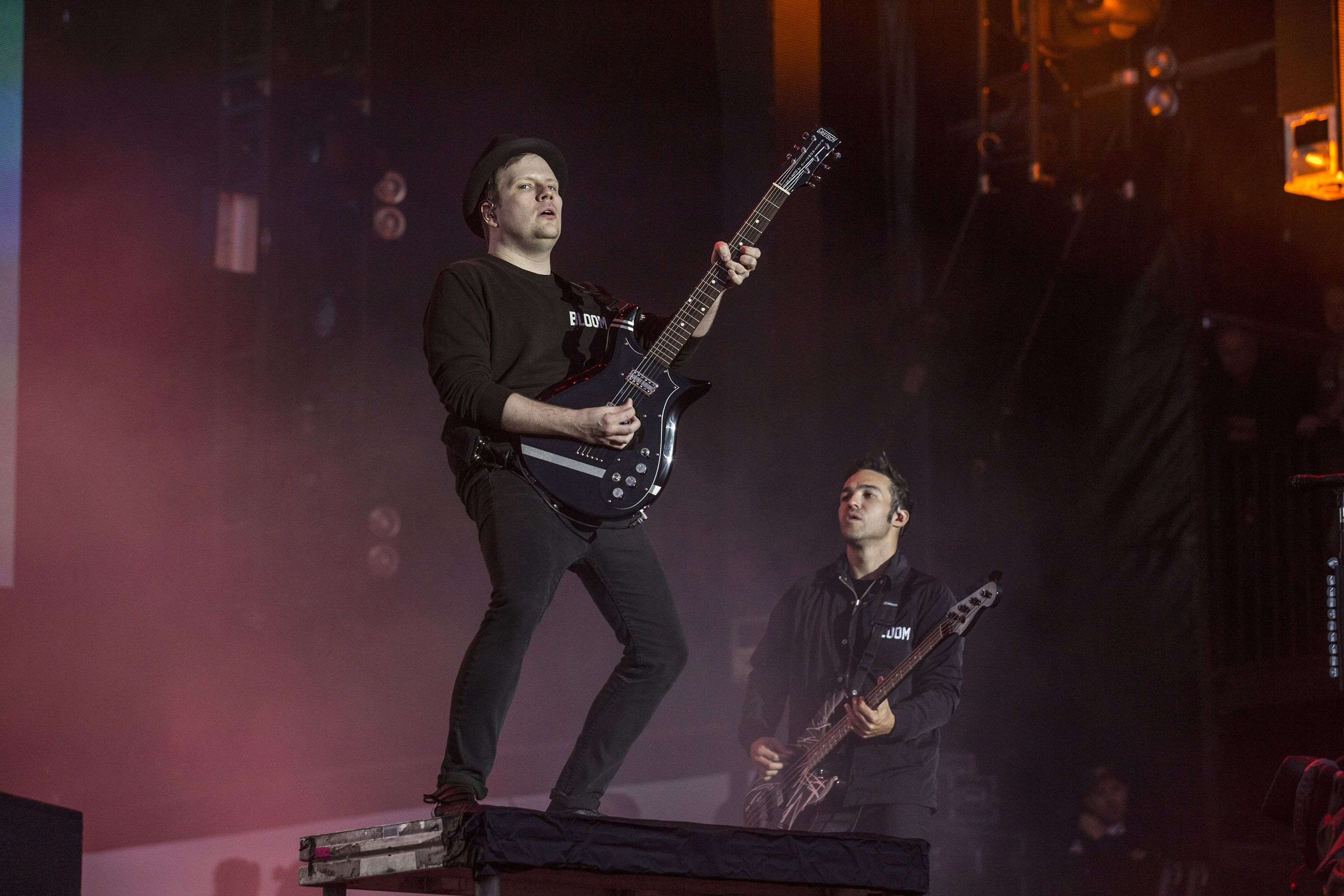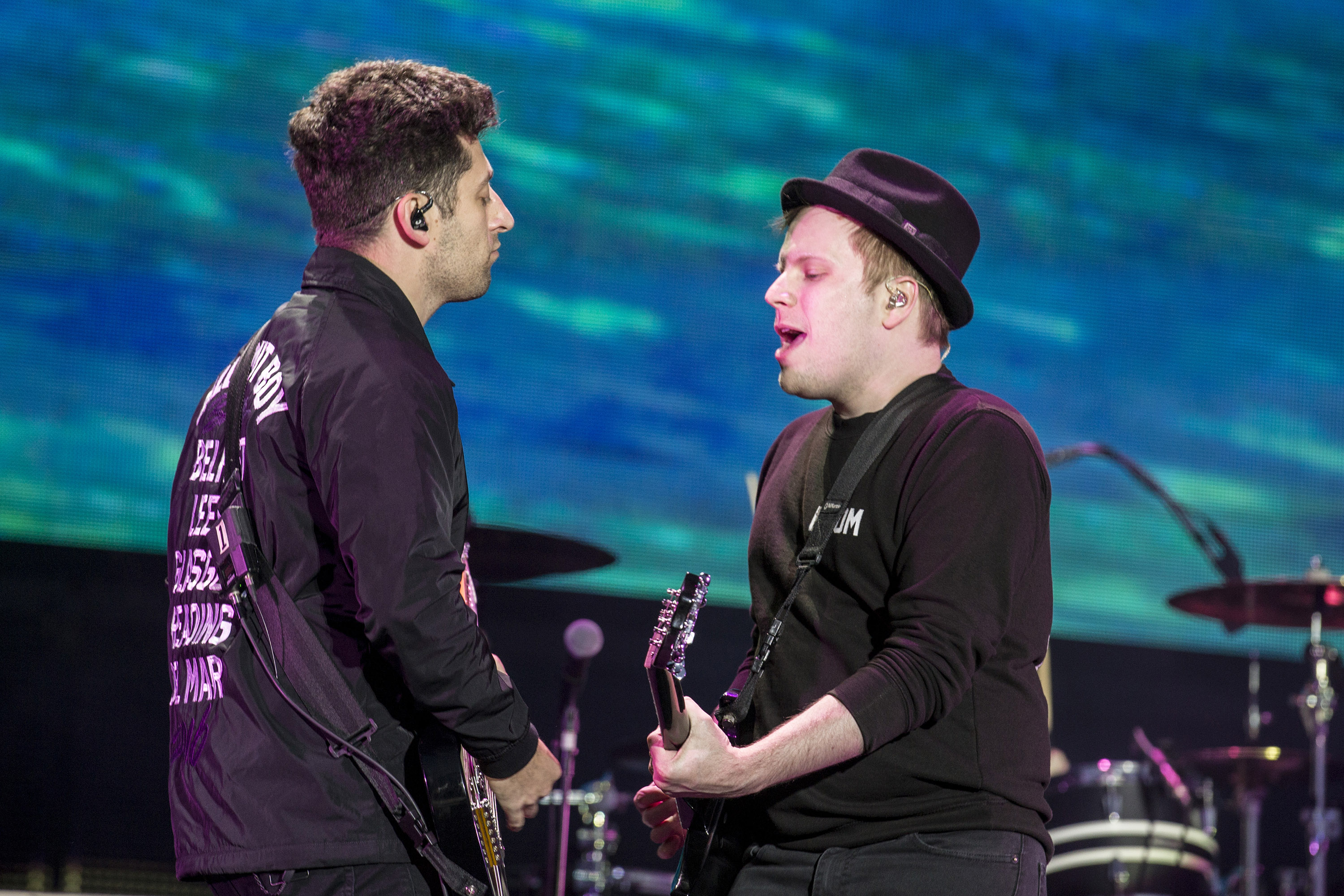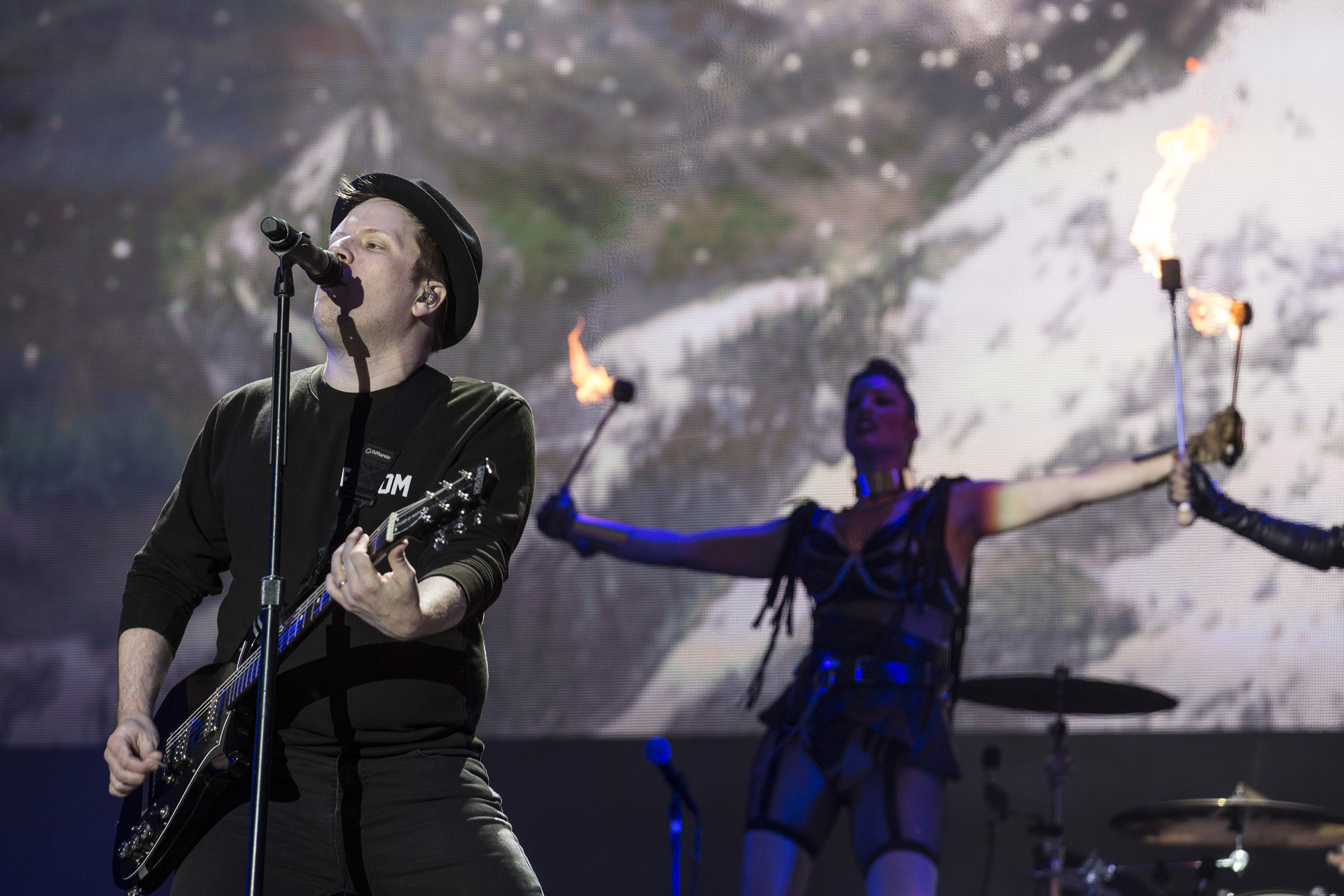 Get your copy of the latest issue