Interview:
Making Waves: Beach Baby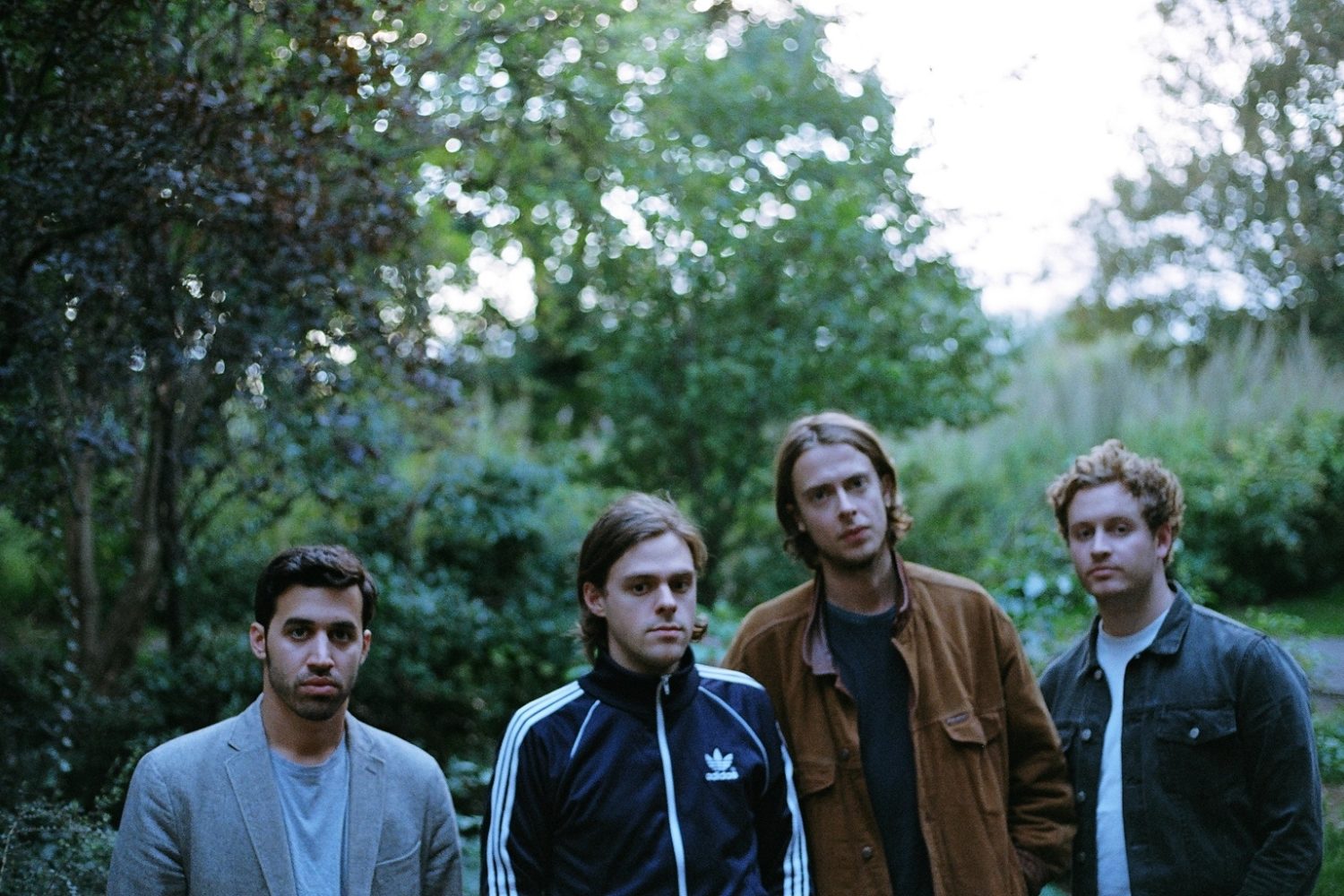 The London band talk juggling recording a debut with picking up dead leaves.
With a debut album entitled 'No Mind No Money', it perhaps comes as no great surprise that London's Beach Baby have had to hustle to make ends meet as a young band bearing the weight of their city's eye-watering prices.
"I hit rock bottom with jobs two days ago" co-frontman Ollie Pash discloses. "I was picking up leaves in someone's garden with my hands, and putting them into a carrier bag, and I was denied a rake. I had to do it with my hands!" he exclaims. "That was the shittest job I will hopefully ever have to do. I cried at the end of the day," he admits. Sitting by the canal and bathed in glorious sunshine, ironically London couldn't appear more welcoming as he relives this episode. "In total seriousness, I broke down and cried" he laughs, armed with a couple of days distance from events.
Aside from hands-on garden maintenance, other jobs they've juggled with band duties include stints as a teaching assistant, as a barista, working at an indie label and at a burger joint. "I hope it's a pretty good representation of our experience of working and making music, and trying to keep all the plates spinning in London" Ollie says of the album. "I think it's the same for people doing a whole host of different things" he continues, "if you're trying to make it as a comedian or a journalist or something you have to slum it for a long time, and I think that's what pop music is quite good at. It's quite good at representing youth culture and what young people have to go through."
"Ollie got into the habit of eating his curry on a Pink Floyd album art hardback, which became known as 'the Korma Mat'"
— Lawrence Pumfrey
The four-piece - who derived their band name from the Bon Iver track of the same name - consist of co-frontmen Ollie and Lawrence Pumfrey, drummer Josh 'Shep' Hodgson, and new bassist Kit Jennings. Original bassist Iraklis Theocharopoulos, who Ollie recruited via a colourful hand-drawn ad at Goldsmiths, left the band after recording 'No Mind No Money'. "He was a huge part of making the album what it is in terms of his influences, and the way he plays the bass – he's more of a bass soloist, or he can be - so he's definitely left his mark on the record," Lawrence explains. "He's one of our best mates. It just wasn't right for him. Kit has really stepped up to the plate in making the material his own," he adds.
Shoreditch was where recording took place, with the help of the engineer and producer Adam Jaffrey at Unwound Studio. Working previously with Dev Hynes, Crows, Willie J Healey, Palace and Gengahr, Jaffrey's talents struck them as fit for the job.
Despite the countless hours spent in the studio, the band had little problem passing the time. Ollie found amusement through some sneaky eBay bidding on the others' accounts. "I had some quite naughty stuff arrive at my house," Shep remembers, recalling his surprise at the arrival of a trilogy of the Karma Sutra. They also became regular customers of the local curry-house. "Ollie got into the habit of eating his curry on a Pink Floyd album art hardback, which became known as 'the Korma Mat'" Lawrence reminisces fondly. "It was a small studio so we sat on Adam's sofa behind him while he tweaked things for hours."
The outcome is an accomplished debut album, one which is often irresistibly uplifting sonically but lyrically less of a joyride. "You use the melody and the pop song to draw them in…" Ollie begins, before Lawrence adds, "and then you lay them low. Really get them on the ground. They think it's all sugary but actually it's not!"
With this week seeing Beach Baby's debut album release, and a Scala headline show next week (9th September), it seems like those sweet sounds will be enticing many more fans in the direction of Beach Baby as time goes on.
Beach Baby's debut album ''No Mind No Money' is out now.