Premiere:
Tigercub get their claws on out 'Omen'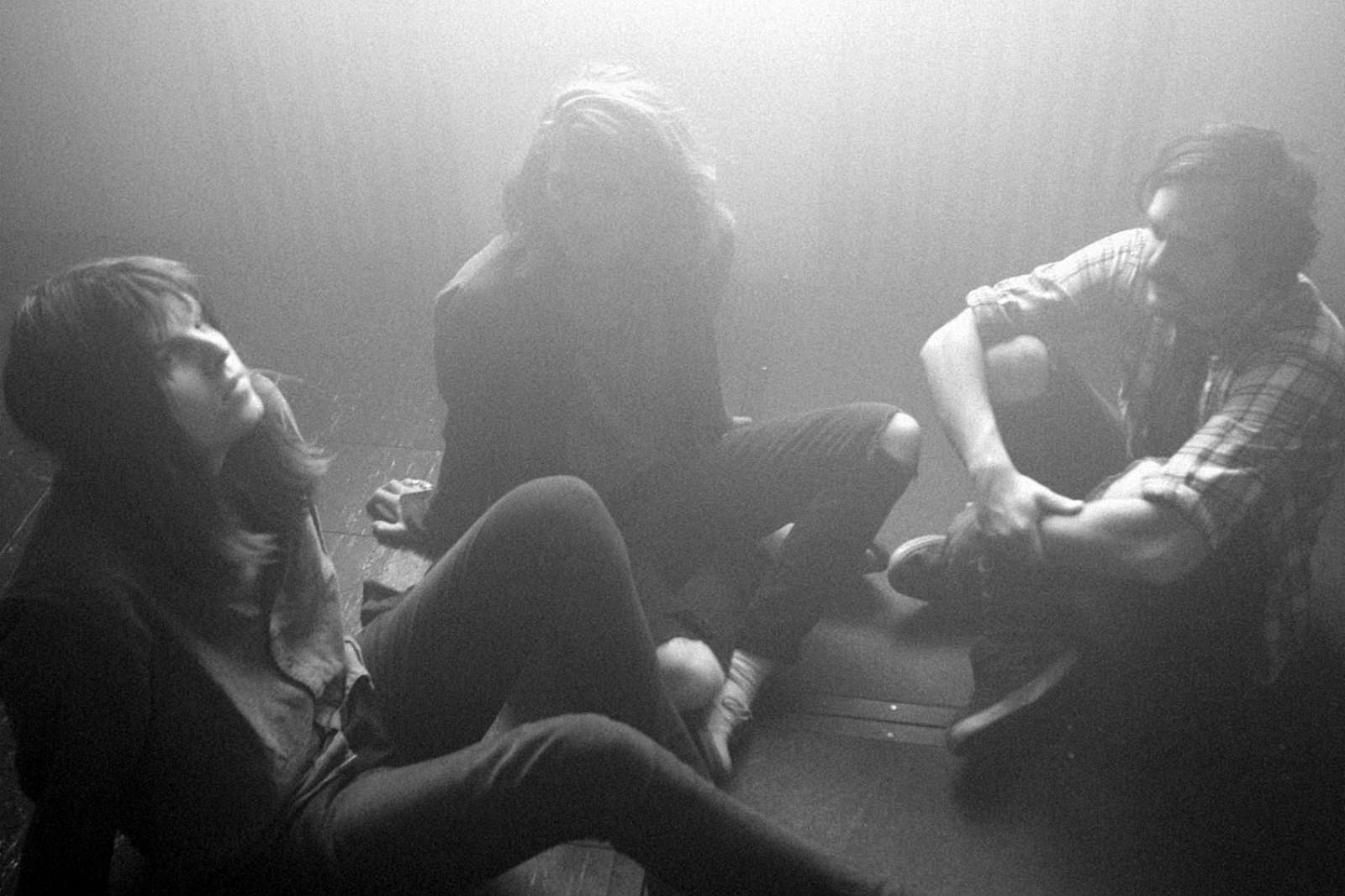 The Brighton thrashers have unveiled the first single from their incoming 'Abstract Figures In The Dark' debut.
Kicking back at the slackers of the scene since day one, Tigercub have always looked to tighten the screws. Having finally announced debut album 'Abstract Figures In The Dark', they're putting that tautness to good use on the clattering lead single 'Omen'.
Holding back the madness, it finds Tigercub with a furious glint in their eye. As drummer James Allix ties himself in knots behind the kit, the noise surges ever higher atop a misanthropic, self-deprecating tale of two colliding personalities. It's compelling and crushing in equal measure.
"'Abstract Figures In The Dark' is the soundtrack as we pass through the event horizon and float helplessly toward the blackhole…" explains frontman Jamie Hall. "We are all Schrodinger's Cat, trapped between life and death, trapped between physical and digital, trapped between paradigms trying to find meaning in a world our parents already destroyed. Waiting desperately to be observed so that our fate can be decided. God is dead and we've been left to dwell in our own personal paradox." Sounds like a cheery bloody listen, eh?

Get the first spin of 'Omen' below, and pre-order 'Abstract Figures In The Dark' here - Tigercub head out on a typically mammoth run of dates in the coming months, which can be found below the player.
'Abstract Figures In The Dark' tracklisting:
1. Burning Effigies
2. Memory Boy
3. Omen
4. Migraine
5. Can You Hear Me (Interlude)
6. Up In Smoke
7. The Golden Ratio
8. Control
9. Serial Killer
10. By Design
11. Abstract Figures In The Dark
12. Black Tide
OCTOBER
01 Southsea Festival
12 Brighton, Patterns (w/ Demob Happy)
13 Birmingham, Rainbow (w/ Demob Happy)
16 Ramsgate, Ramsgate Music Hall (w/ Demob Happy)
18 Paris, La Meca (w/ Demob Happy)
19 Hasselt, Muziek-o-Droom (w/ Demob Happy)
20 Cologne, Blue Shell (w/ Demob Happy)
21 Berlin, Lido (w/ Demob Happy)
22 Prague, CR - Famu (w/ Demob Happy)
23 Nuremberg, Z Bau (w/ Demob Happy)
24 Munich, Milla (w/ Demob Happy)
25 Rotterdam, V11 (w/ Demob Happy)
26 Amsterdam, Sugar Factory (w/ Demob Happy)
NOVEMBER
05 Reading, Oakford Social
06 Oxford, Bullingdon
07 Nottingham, Bodega
08 Worcester, Marrs Bar
09 Leeds, Brudenell Social Club
11 Newcastle, Think Tank
12 Glasgow, The Garage
14 Leicester, Cookie
15 Norwich, Epic Studios
16 London, Electrowerkz
17 Exeter, Cavern
18 Southampton, Joiners
£7.00
Buy Now