Album Review:
LVL UP - Return to Love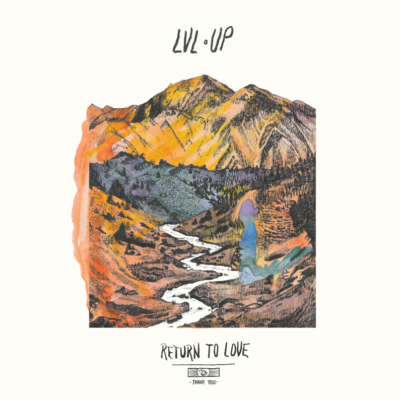 Influences are proudly declared like proclamations of love on LVL UP's third album.
Label: Sub Pop
Released: 23rd September 2016
New York's LVL UP crash into their third album - and first on the legendary Sub Pop - wearing influences proudly on their sleeve. 'Return to Love''s opening track 'Hidden Driver' vividly recalls the likes of Neutral Milk Hotel and The Microphones, noted as some of the band's major inspirations. But following that, it's a work that branches out into a much more varied range of styles, not threatening to enter pastiche territory. 'Blur' fits better with the still-blossoming US emo scene, all twiddly guitars and fidgety vocals, and 'Pain's cutting lyrics are masked by the album's first, lovely foray into indie-pop.
LVL UP's make-up - three songwriting members out of four - can sometimes serve to muddy a common theme or intention on the record, but 'Return to Love' exists with the same passion throughout - that same deafeningly distorted guitar. 'Five Men on the Ridge' takes 'Hidden Driver's explosion of melody and send it underground, forming the creepiest, heaviest, most twisted track on show here, and recalling another of the band's noted influences, Mount Eerie.
A clear adoration for 90s bands doesn't stop 'Return to Love' from being an extremely strong album from 2016, and an undoubted step up. Closing track 'Naked In The River With The Creator' is sludgy and massive - it sends the album off with one last punch, and a confirmation that LVL UP can provide a whole lot more than first meets the eye.