Album Review
Billie Marten - Writing of Blues and Yellows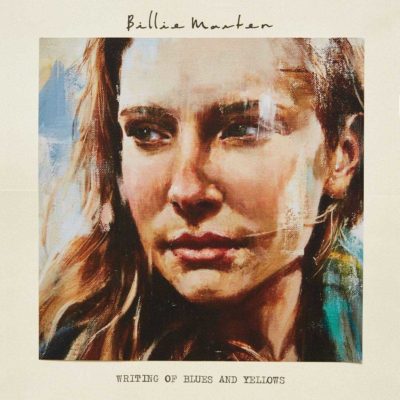 Billie Marten's debut reflects her experience of synesthesia, and 'Writing of Blues and Yellows' is a striking sensory experience.
Label: Chess Club / RCA
Released: 23rd September 2016
The title of Billie Marten's album refers to her experience of synesthesia – a condition whereby the senses are intermingled. The Yorkshire songwriter sees music as colours. And for her first record, blues and yellows are all the rage. You don't have to be a fellow synesthete, however, for debut to be a striking sensory experience.
You can almost see the rain lashing against the windows on 'Heavy Weather' - an album highlight which conjures up a scene of sheltering from a storm. For the majestic 'Lionhearted', the buzz of guitar strings can virtually be felt with every slide along the fretboard. You can perhaps even taste the country air of her home country as birdsong trickles through on 'Teeth'.
The Laura Marling comparison might seem like a lazy one, however the similarities extend beyond releasing a folky debut album at the age of 17. Billie is another wunderkind who's also clearly a big thinker, able to express her thoughts in a mind-bogglingly mature and commanding way. She might be fresh-faced but there are moments of world-weariness. 'Milk & Honey' sees her despairing of greedy, materialistic desires over alluring strings. 'Emily' leans closest sonically to Marling's debut 'Alas, I Cannot Swim', in which she despondently proclaims "we don't have grace, we are foolish and shy".
There's a lack of ostentation from start to finish. The sound is uncluttered but never lacking in clout. It's a quality most glaringly obvious on the acapella closer, a cover of Jane & Barton's 'It's A Fine Day'. All signs point towards a colourful future for this talented teen.

Get your copy of the latest issue
More like this