Album Review:
Merchandise - A Corpse Wired For Sound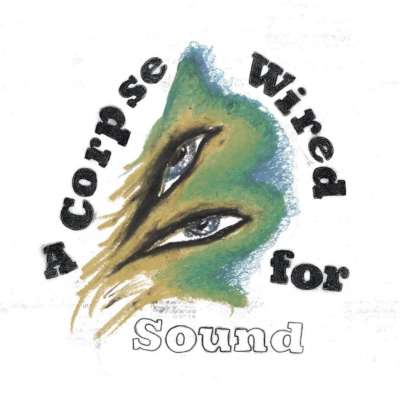 Waft away the fog and 'A Corpse Wired For Sound' harbours much more than simple 80s worship.
Label: 4AD
Released: 23rd September 2016
The nineties may still be the revival decade du jour, but Merchandise buck the trend. On 'A Corpse Wired For Sound', their time machine's set a full decade back from the rest of the pack, the group's second 4AD full-length more eighties-indebted than a Donnie Darko disco.
All new wave tropes are present and correct – swooping reverb, drawled vocals; there's even a rolling, digitised drum fill on opener 'Flower Of Sex' that sounds lifted straight from a stadium. It's a time capsule of sound - a welcome reminder of the decade's musical highlights, which thankfully never treads so close to its influences to veer into parody.
Indeed, waft away the fog and 'A Corpse Wired For Sound' soon proves to harbour much more than just mullet worship and longing for the Reagan years. Throughout, there's a laser-pointer cutting through the vintage haze – a glistening sense of melody, as slick as an Apple Store's counter. 'Right Back To The Start''s synth hook darts about like a techno offcut, while 'Shadow Of The Truth''s sheer clarity could only be a product of another thirty years of innovation. It's on closer 'My Dream Is Yours', though, that they surge forward; a stampede of cacophonous noise and soaring electronics, every step more gauche and glitzy than the last.
That's 'A Corpse Wired For Sound''s real masterstroke – a surgical dissection of a full decade of influence, Merchandise pay homage to their upbringing without ever breaking eye contact with the sprawling future set ahead of them.