Premiere:
Ulrika Spacek take on The Velvet Underground's 'Lady Godiva's Operation'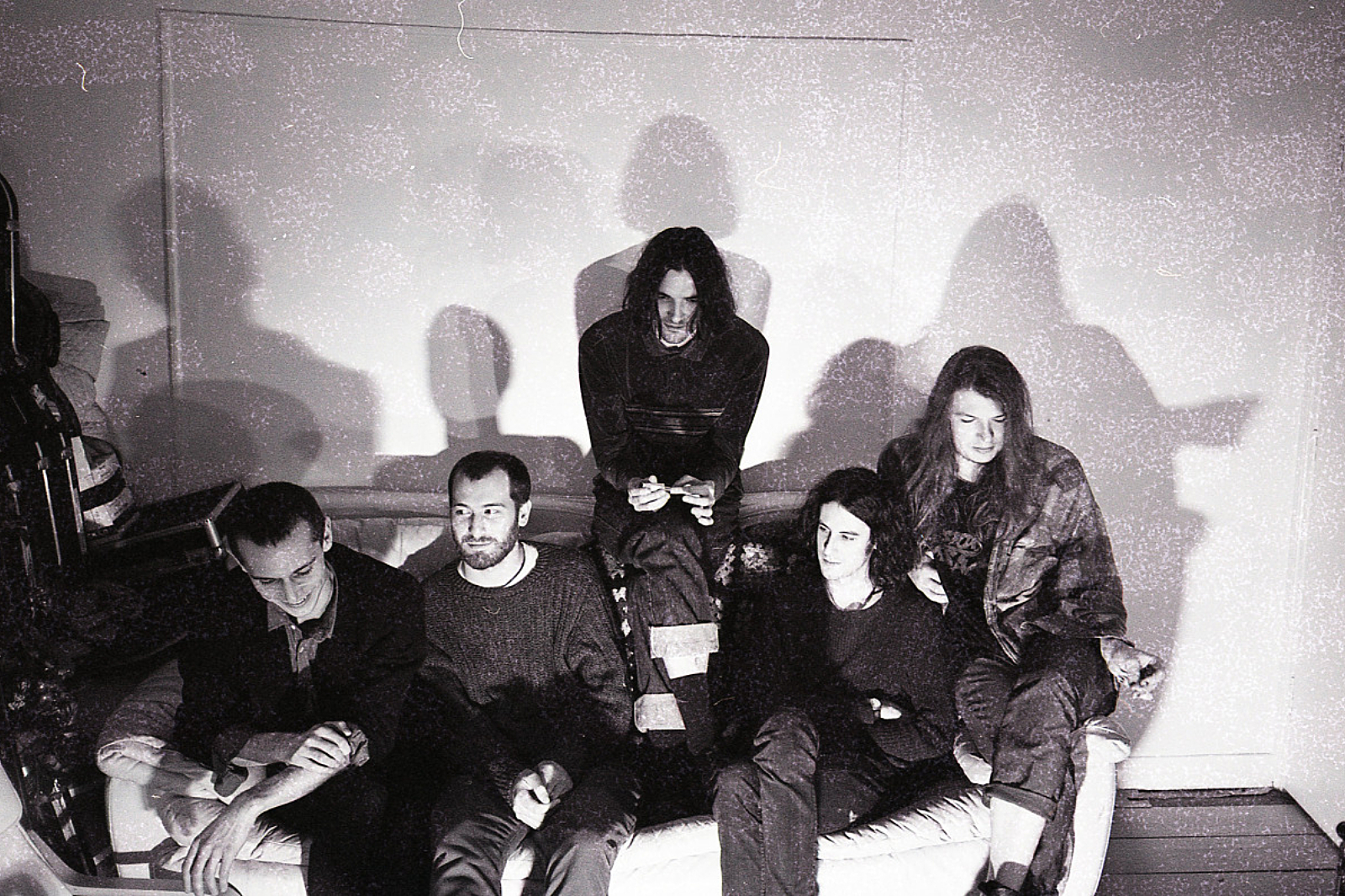 The psych heads take on the 'White Light/White Heat' classic for a new 7".
Not content with morphing their own sound into unimaginable shapes, Ulrika Spacek are now turning their attention to other people's works. For the b-side to their new 'Everything: All The Time' single, it's The Velvet Underground who've been subjected to their hypnotism.
Taking on 'Lady Godiva's Operation' from Lou Reed's band's 'White Light/White Heat' LP, they add swathes of sludgy atmospherics to the track, pulling it into Ulrika Spacek's mind-bending alternate world - one that was perfectly exhibited on recent debut LP 'The Album Paranoia'.
"We have always loved 'White Light/White Heat' and would certainly say it's a big influence on us," explain the band. "The bassline has always wrapped around our heads and it has been something we have jammed with from time to time. Lyrically the song is so playful, depicting a botched sex change of mythical Godiva. It has a lot of black humour in the song which we liked. When we decided to do a 7" we were really into the idea of doing a cover for the b-side. Covering other people's work really drags you in directions you may not usually experiment with. It provides a really cool cross reference between the music you make and other music you love."
Get stuck into Ulrika Spacek's alternate take on 'Lady Godiva's Operation' below - they embark on a massive tour tomorrow, dates for which are below the player. The 'Everything: All The Time' 7" is out today on Tough Love Records.
SEPTEMBER
24 Liverpool, Psych Fest Liverpool
25 Oxford, The Cellar
26 Bristol, Start The Bus
27 London, Electrowerkz
28 Paris, Point Ephemere
29 Lyon, Le Sonic
30 Luzern, Sudpol
OCTOBER
01 Ancona, Loop Club
02 Psych Fest @ Monk Club, Italy
04 Zurich, Zukunft
06 Berlin, ACUD
07 Hamburg, Grüner Jäger
08 Copenhagen, Stengade
10 Amsterdam, Paradiso Noord (w/ Ultimate Painting)
11 Cologne, King Georg
12 Brighton, Green Door Store
13 Manchester, Soup Kitchen
14 York, The Fulford Arms
15 Leicester, The Cookie - What Became Of Us Festival
16 Glasgow, The Hug & Pint
17 Newcastle, Cluny 2
22 Birmingham, Hare & Hounds - All Year's Leaving Festival

NOVEMBER
03 Nantes, Lieu Unique
04 Lorient Les Indisciplinés @ Le Manège, France