Watch:
WALL bring the minimal monochrome in new 'Last Date' video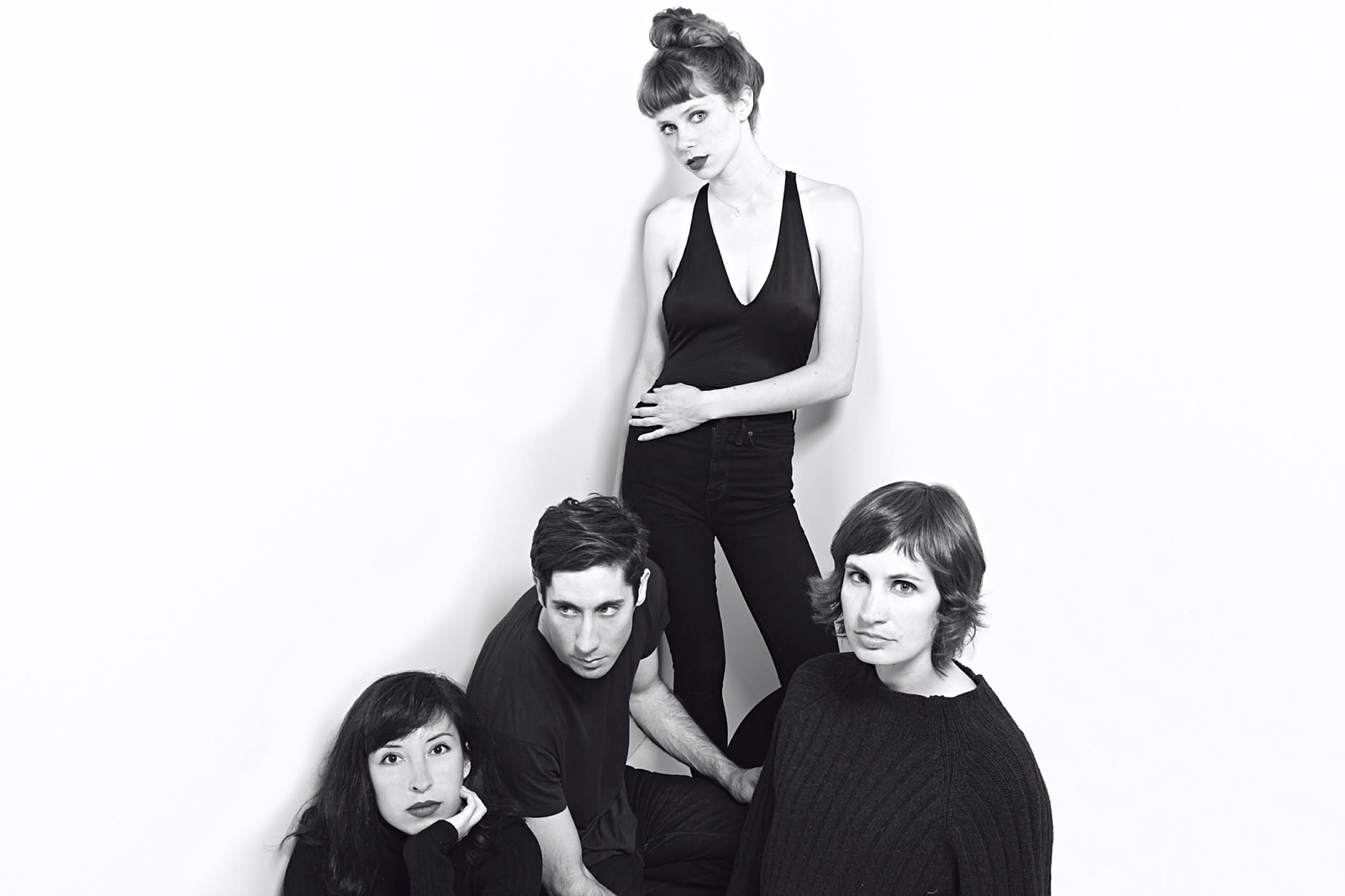 No word yet on if they're plotting a spin-off dating show for post-punks.
Colliding monochrome silhouettes with spinning L.E.D toys and copious amounts of glitter, WALL have a new video for 'Last Date,' and befitting the dissonant minimalism of the song itself, it's an unforgiving fast-paced visual. It's also the polar opposite to their cheese fondue-filled video for 'Milk'.
The song's taken from their bloody ace debut self-titled EP; which gets a third edition physical release on 15th January via Wharf Cat. 'Last Date' was written during WALL's first ever practice session together, which is pretty impressive going.
"With no budget to speak of, you ask yourself, 'What do I have?" explained the video's director Karen Cinorre, speaking to Consequence of Sound. "I have a bicycle wheel and some glitter,' and you make that transformative. I love the raw, driving quality of 'Last Date'. I embraced that, and set out to make a video that looks like the song itself, not like a string of images applied on top of it. WALL was game to do something abstract, black and white and free from any narrative."

Read our review of WALL's triumphant show on home turf in Brooklyn earlier this year, and watch their new 'Last Date' video below.