Interview:
Ahead of the game: LVL UP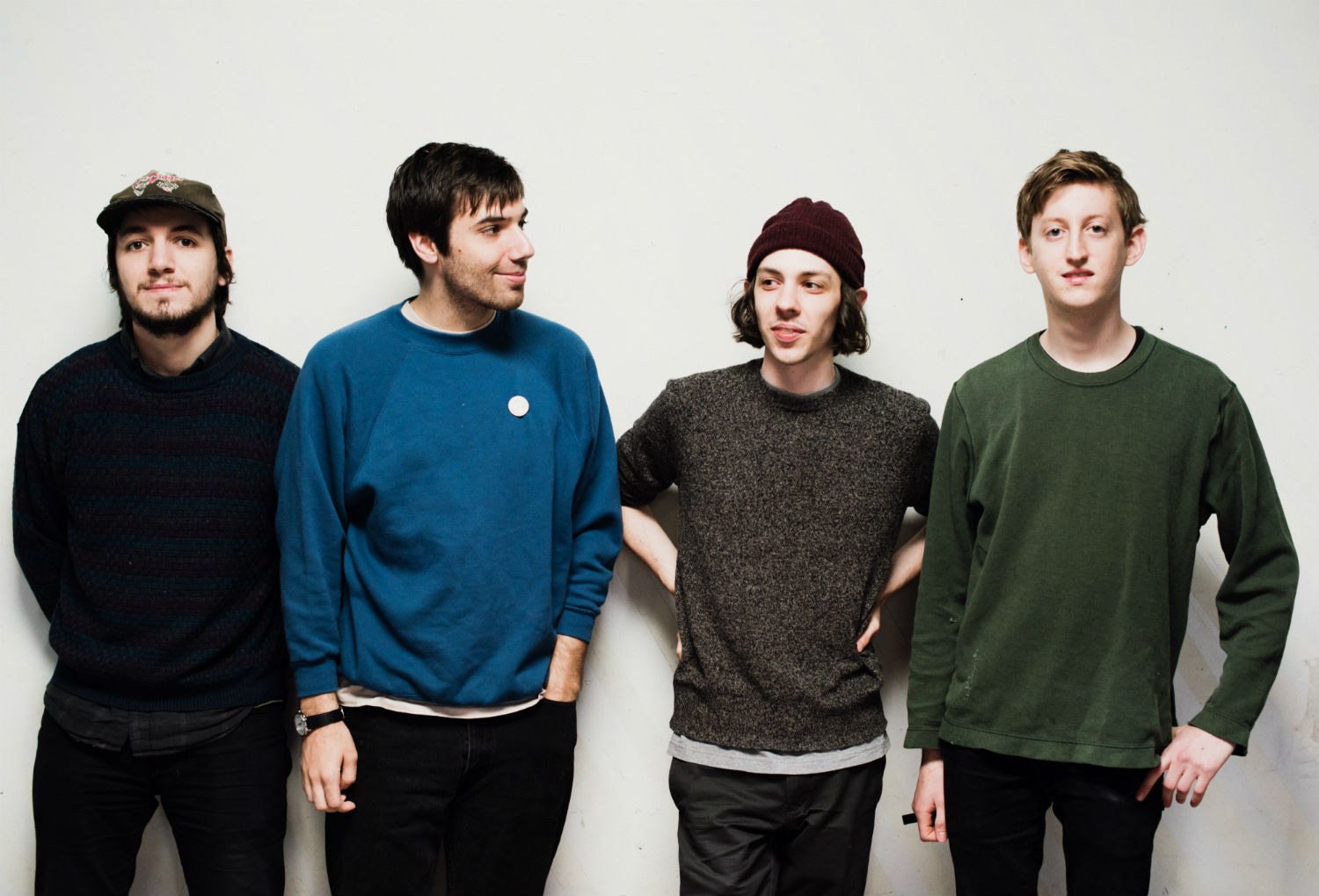 Reinvigorated for their third album, 'Return To Love' sees the band dive into the magical and mystical.
Behind the full-bodied, gritty indie-rock skin of LVL UP's third album 'Return To Love' is something darker and creepier. The album begins with 'Hidden Driver', a pulsating, fuzz-filled freight train that more than slightly recalls the late '90s indie of Neutral Milk Hotel and The Microphones, but the album is more than the sum of its influences.
"I was reading this academic book, 'The People's Platform' by Astra Taylor," vocalist Mike Caridi begins, "and her website is called hiddendriver.com, and I thought those words were beautiful, and I wanted to utilise them. It got me thinking about the politics of the internet, and how they affect us all."
The band's make-up - all members are songwriters - means a whole melting pot of ideas are thrown in the mix at every opportunity, and it was bassist Nick Corbo's new-found fascination with fantasy that takes 'Return To Love' on its weird, creepy tangents.
"I've been getting really into English culture recently. I've been reading this book on English magic, and wizards and stuff. I like how that kind of stuff seems really popular, because of Lord of the Rings, and Harry Potter, and so on, but when you start to really get into it, it also has a sense of being quite countercultural," he explains. "The idea of things being really majestic and mystical really struck with me through making this album."
"The idea of things being really majestic and mystical really struck with me through making this album."
— Nick Corbo
When the band signed to the legendary Sub Pop label for their third album, 'Return To Love' was already in progress, but the faith put in them by such an institution gave a renewed focus to the band and the record they were carving out.
"We all write separately, so it's not as though we sit down and think 'let's make an album now', it just comes when it comes, and from us living our separate lives and working on our own," Nick explains. "Mike's song 'Pain', he'd been working on that for years. Some of my songs are upwards of one or two years old, but we came together in the studio, and that's where most of the work got done."
Half of the record was set to tape in a Brooklyn studio in September of 2015, with the remaining half finished off early this year, after signing the new record deal. For a band so entrenched in the New York City DIY scene, with the likes of Big Ups and Crying as their peers, there were inevitable changes felt when such big news hit the band half-way through making such an involved full-length record.
"Once we knew what was going to happen, there was obviously pressure," Nick begins, with the band's last album, 2014's 'Hoodwink'd', released via the pair's own label Double Double Whammy. "It wasn't bad pressure though - we just knew we had to make this as good as possible. The label also made it possible for us to go to a new studio, nothing like we'd ever experienced before, and work on it for two weeks, non stop. We wouldn't have been able to do that without them, so we needed to repay the favour by making the best record we possibly could."
"We just knew we had to make this as good as possible."
— Nick Corbo
LVL UP have previously revealed that they had considered breaking up before the release of 'Return To Love' - the strain of self-releasing music and avoiding the prospect of 'real jobs' threatening to become overbearing - and as a result, the album is fired by urgency and vigour. Lead single 'Pain' contains every bit as much passion and... ahem, pain, as the very best emo records, but is also instantly danceable. Closer 'Naked In The River With The Creator' is submerged in enough distortion to drown almost any song, but the band's knack for a melody, and, undoubtedly, their transition to a top-range studio for the final 'Return To Love' sessions, lets the album do the band absolute justice. The insistence they speak of, in needing to make the album of their career, flows through every fibre of the record.
None of the band were working day jobs at the time of penning 'Return To Love', which also fed into the intense, urgent feel the album carries. "We were able to get into a headspace and not leave for two weeks," Mike explains. "It was a little bit more comfortable than what we're used to when recording, so we could be more focused and not worry about external things."
Being plucked from a DIY scene and a past of basement recordings by one of the most prestigious labels in America has allowed LVL UP to focus all their attention and obsessions into 'Return To Love', making it their biggest achievement yet. From a band on the brink of extinction, they've come back stronger than ever.
LVL UP's new album 'Return To Love' is out now.