Live review:
Mitski capitvates The Dome at her spellbinding London return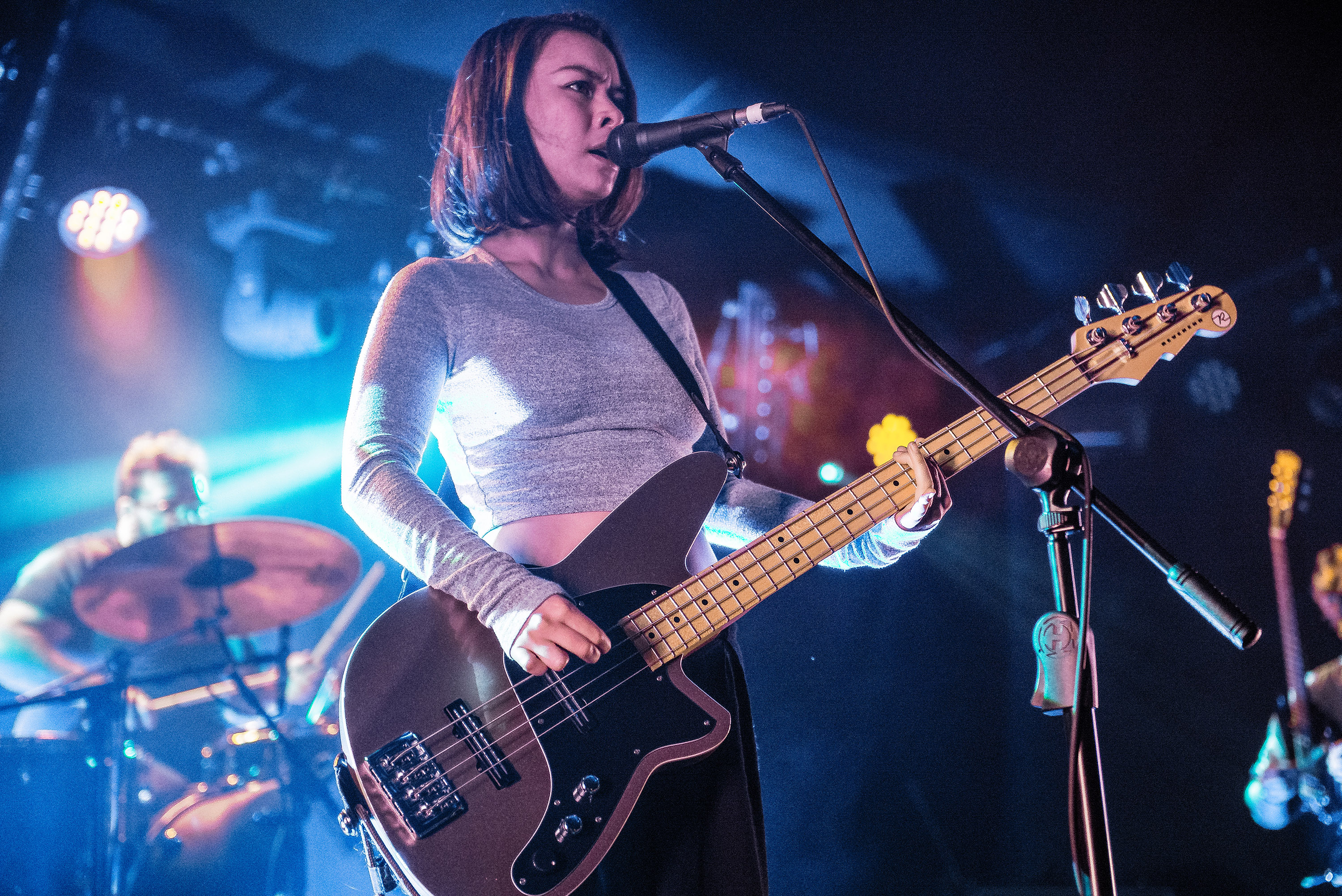 Each song becomes monstrous in the hands of Mitski's full-band set-up.
With the chill of winter fast approaching, tonight seems the perfect setting for Mitski's London return. Frosty and fragile, this year's 'Puberty 2' seems tailor made for colder months - in the borderline school-hall setting of Tufnell Park Dome, though, these introspective, bedroom-born songs take on a whole new life.
Intimacy is traded for something a whole lot more powerful, each song becoming monstrous in the hands of Mitski's full-band set-up. Opener 'Townie' proves the perfect introduction, its guttural bass threading throughout the evening. As Mitski herself lashes away at the strings of said bass guitar, guitarist Patrick Hyland – the brainbox producer of 'Puberty 2' – draws sounds from his pedalboard that could be samples from a building site. All chainsaw screeches and rattles, it's a captivating reimagining of Mitski's solo sound, pinned together by a drummer who couldn't put a foot (or fist) wrong if he tried.
Just four songs in, a left-field highlight arrives in the form of a cover of Calvin Harris' 'How Deep Is Your Love'. As spellbinding as it is unexpected, Mitski draws the track's dark, possessive core out of its EDM shell, before 'Your Best American Girl' seizes control. A choral, almost timid singalong greets its opening lines, but as that explosion of a chorus hits, there's not a set of vocal chords in the room that aren't attempting to match its volume.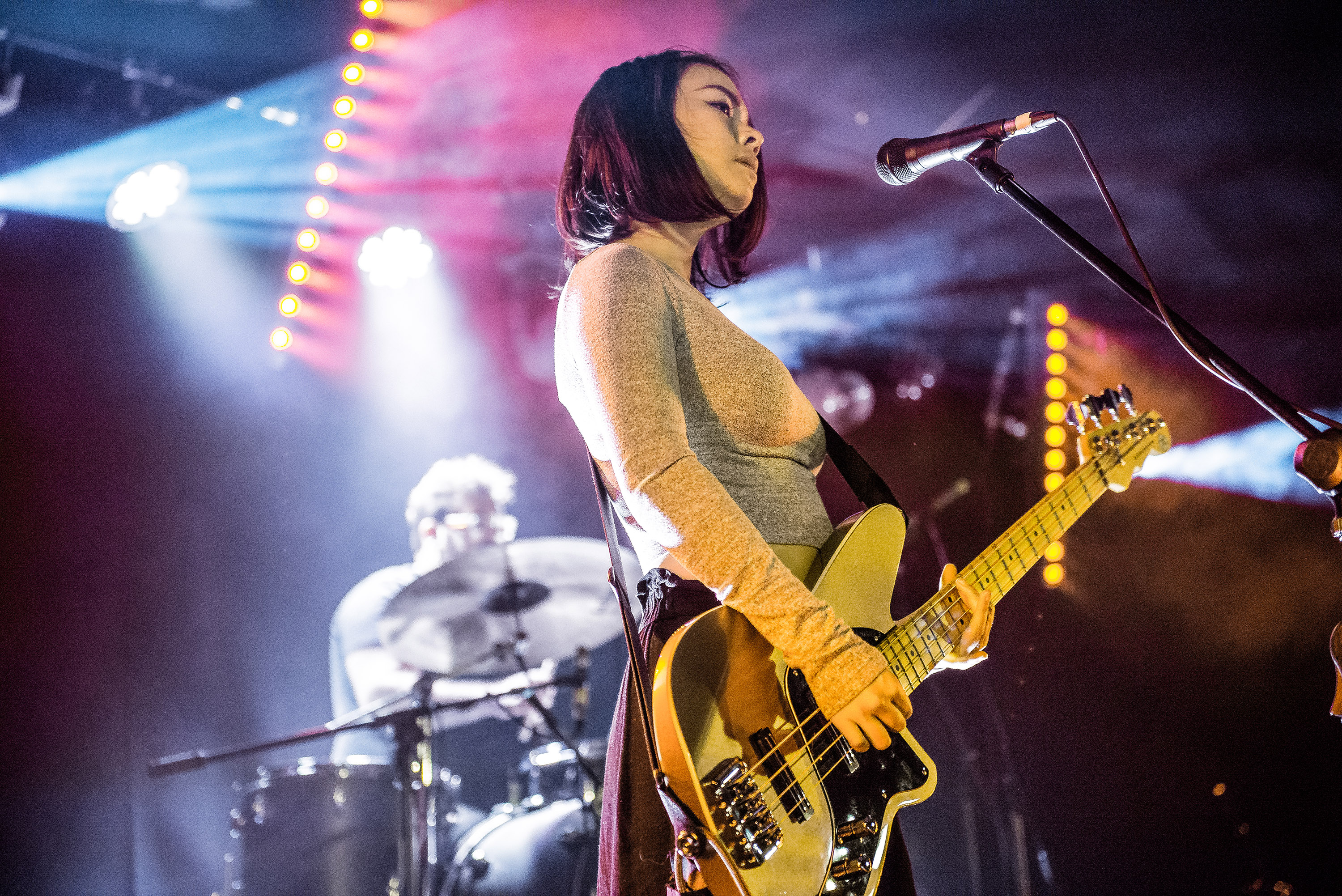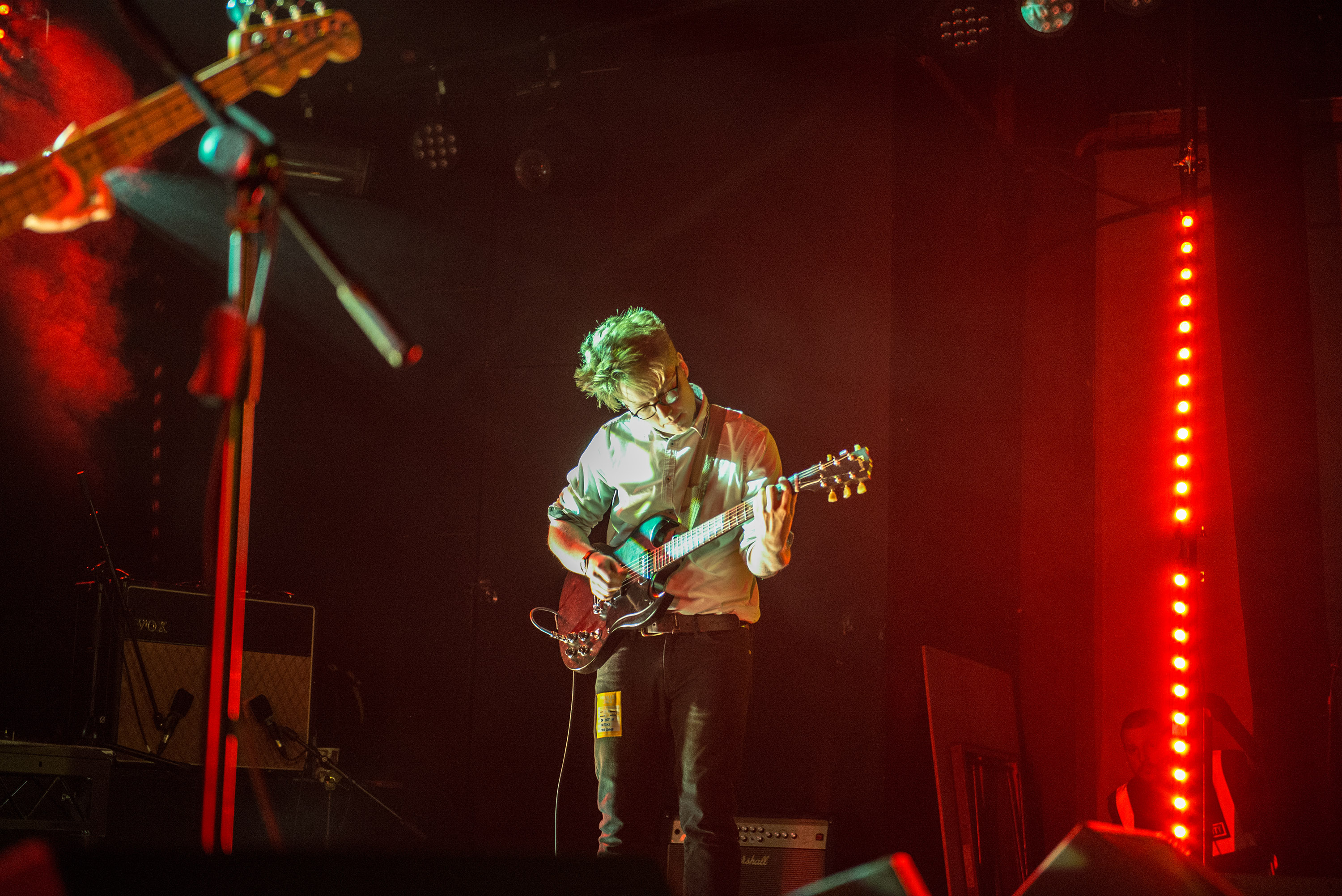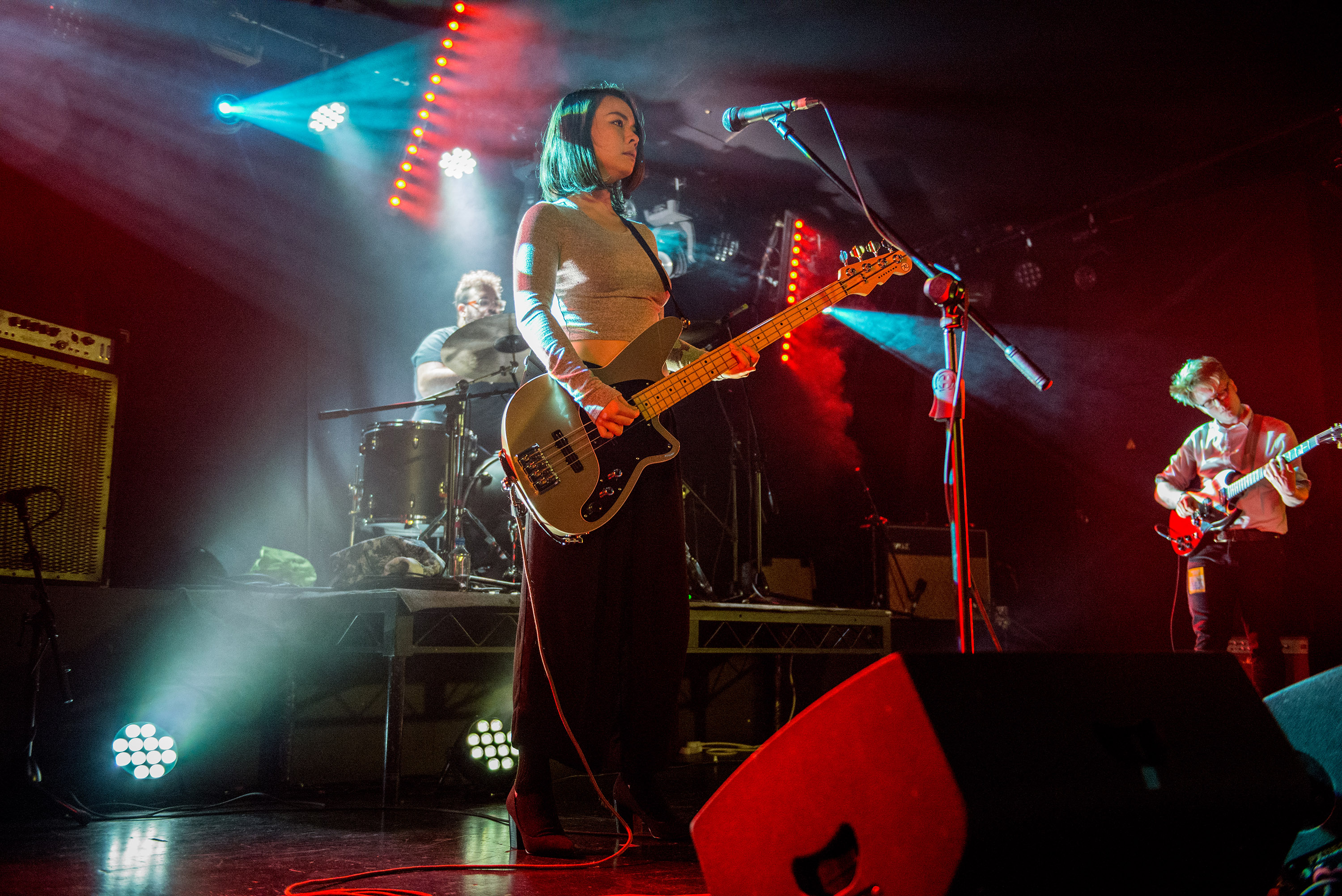 As an all-too-short 45-minute set reaches its conclusion, she ditches the band for a solo stint, 'Last Words Of A Shooting Star' a poignant highlight. "You've learned from movies how love ought to be," Mitski sings, but hers is a film noir romance rather than a trashy rom-com, her silhouette framed from behind by a bright white spotlight. As 'My Body's Made Of Crushed Little Scars' forms a thrashing, barked encore, it's not the weather outside that's prompting goosebumps tonight.

Photos: Lindsay Melbourne / DIY.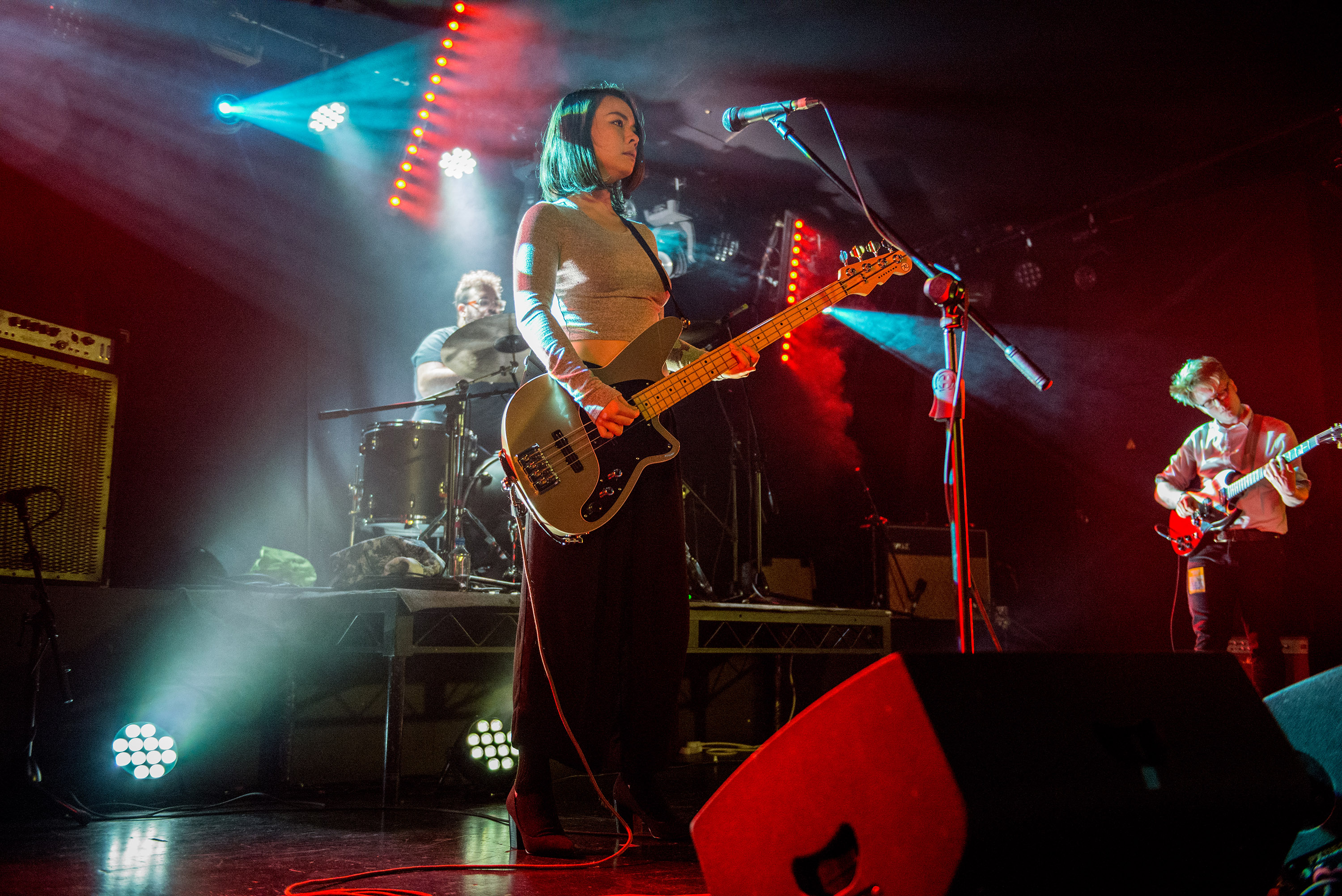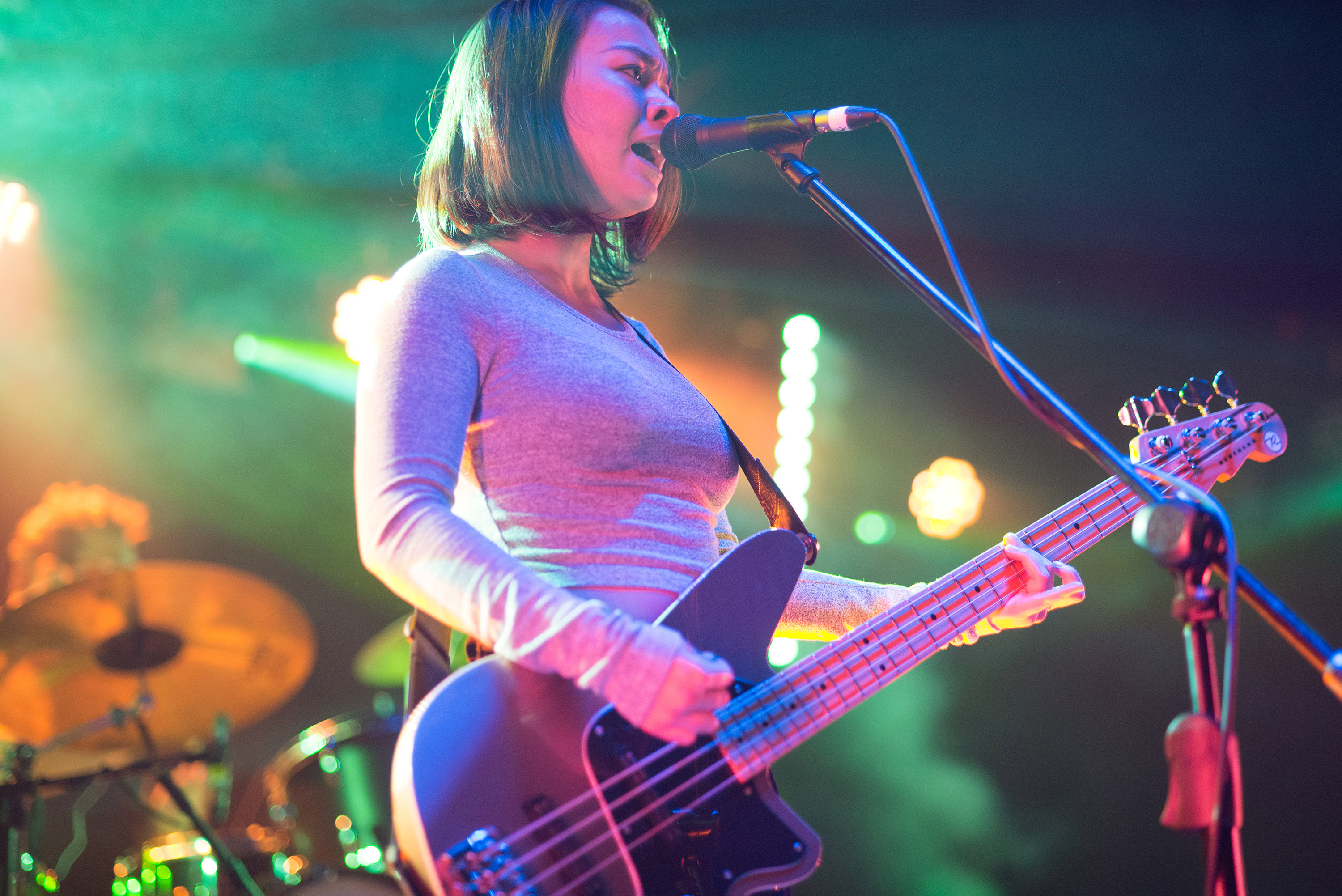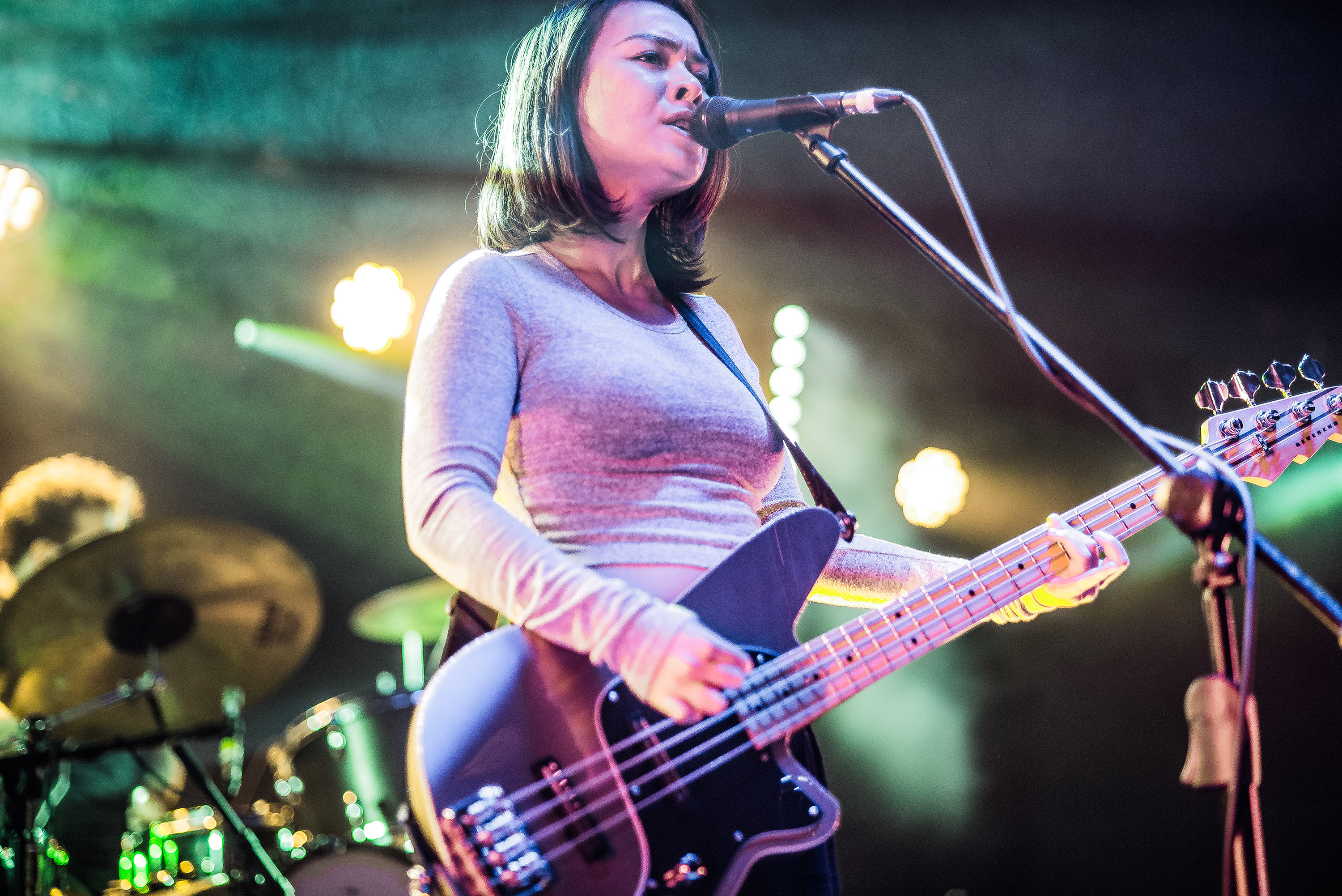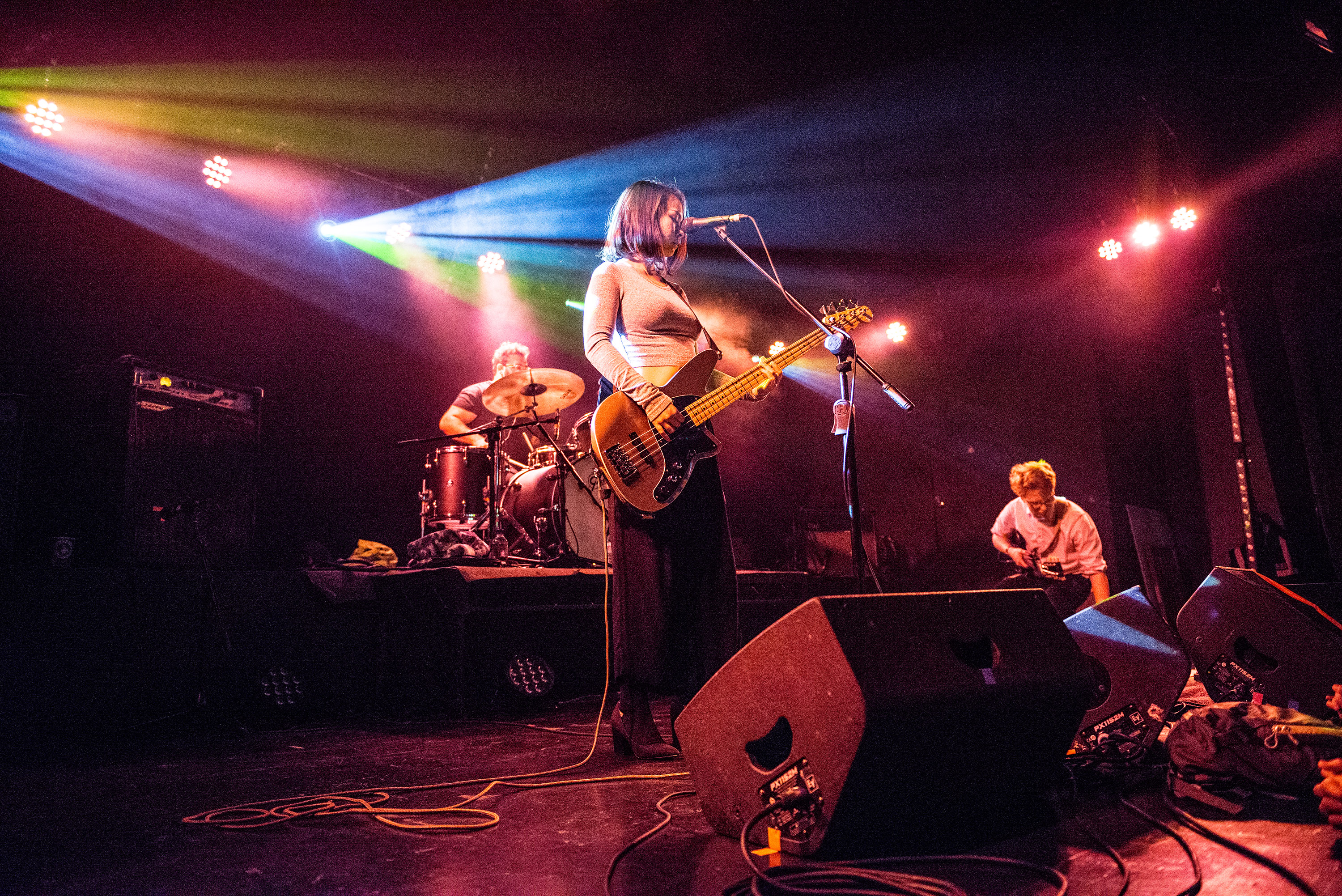 WE'VE GOT A FAVOUR TO ASK
We're often asked about you, our readers. So we'd really appreciate it if you'd offer up a bit of information about you, and your music-loving habits by filling in our 2019 readers' survey.
Click here to reach the 2019 DIY readers' survey.
(Don't worry, none of what we're asking for is personally identifiable - and no questions are compulsory.)