Album Review:
Douglas Dare - Aforger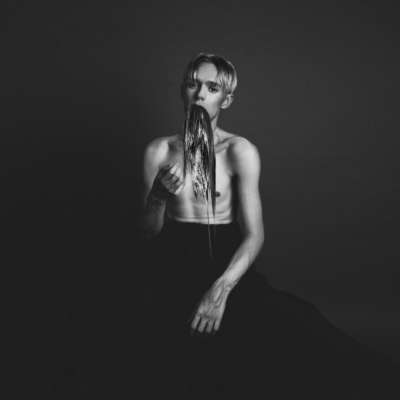 In between records, Douglas Dare came out to his father and ended a long-term relationship. 'Aforger' documents these life-altering experiences.
Label: Erased Tapes
Released: 14th October 2016
In the couple of years leading up to his second record, London-based producer and piano player Douglas Dare has gone through some very personal issues. Not only did he come out to his father, but he also broke up with his long-term partner. Considering this and the often harsh sincerity that laced his debut LP 'Whelm,' 'Aforger' could easily have been cast as a break-up album.
Instead, Dare's new record plays with the idea of forgery, testing the boundaries between reality and fantasy. Indeed, opener 'Doublethink' is named after a concept in George Orwell's '1984,' where the truth can be steered or changed in someone's mind. You're never totally sure what to believe. Even on 'New York,' Dare questions his own memories, wondering "was New York a lie" over a cacophony of distorted beats and short blasts of harmonica.
A couple of tracks frame their obscure narratives in ways that really prick up your ears. The mixture of droning synths and echoing, tinny percussion on 'Greenhouse' and the fuzzy electronics of 'Binary' are attention-grabbing. Meanwhile, only using brass to accompany Dare's voice on 'Stranger' is a bold move that helps break up the sparse electronica and lend the track extra emotional weight. Occasionally, though, sounds start to blur into one. The similar beats on 'Venus' and 'Thinking of Him' in particular seem to bleed into a single mass.
There is at least one moment of clarity, though. 'Oh Father' is simply heartbreaking, a crushingly sombre examination of Dare's strained relationship with his dad. When he pleads "I want you to love him as much as I do," you know that it's real. These all-too-fleeting moments of transparency help give something to grasp onto within an album that's sometimes a little too abstract to truly connect with.