Album Review:
Jamie Lidell - Building a Beginning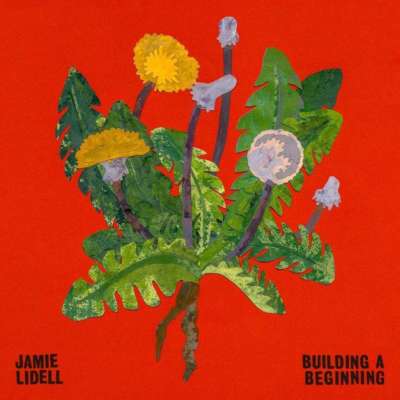 The sound of an artist comfortable with spinning several plates at once.
Label: Jajulin Records
Released: 14th October 2016
You are, as the saying goes, a product of your environment and accordingly, this seventh full-length from London-born, Nashville-based Jamie Lidell promised to mark a significant break with everything that went before it. Change was afoot on multiple fronts. He made a conscious decision to take his time with the record, having left Warp Records after fourteen years. Since his last LP, he's made his first foray into co-writing, which has already earned him a Grammy nomination through his work with Lianne La Havas. He's chosen to collaborate widely on this latest set of songs, too, right up to the point of co-writing the lyrics with his wife.
In actuality, 'Building a Beginning' isn't quite as radical a break with his past work as it might have been, but it does lack the urgency of his final two albums on Warp - which isn't necessarily a bad thing. It's the sound of an artist comfortable with keeping several plates spinning at once, a sunny summer afternoon rather than a dark night of the soul. Funk and jazz are the album's cornerstones, and very much at the heart of its greatest successes - 'Julian', all breezy pop fizz, is irresistible, as is the languid groove of 'Nothing's Gonna Change', which takes its cues straight from D'Angelo's 'Voodoo' - no surprise, perhaps, when you consider that Pino Palladino, who contributed to that album, plays bass here too.
Stylistically, the album never veers too far from its central palette; it plays more like Lidell rifling through the soul influences that have been with him for much of his career. That's fine to a point, but with the exception of the smoky piano balladry of 'I Live to Make You Smile', the album's woozier numbers kill the pace, and more quality control on the back half, which increasingly threatens to meander, might have been a good idea. Anybody yearning for reinvention or experimentation is going to be let down, but the fact that 'Building a Beginning' remains so in thrall to Lidell's soul heroes suggests that perhaps such drastic action wouldn't be a good idea anyway.