Round-up:
Tracks (Cloud Nothings, VANT, Estrons & More)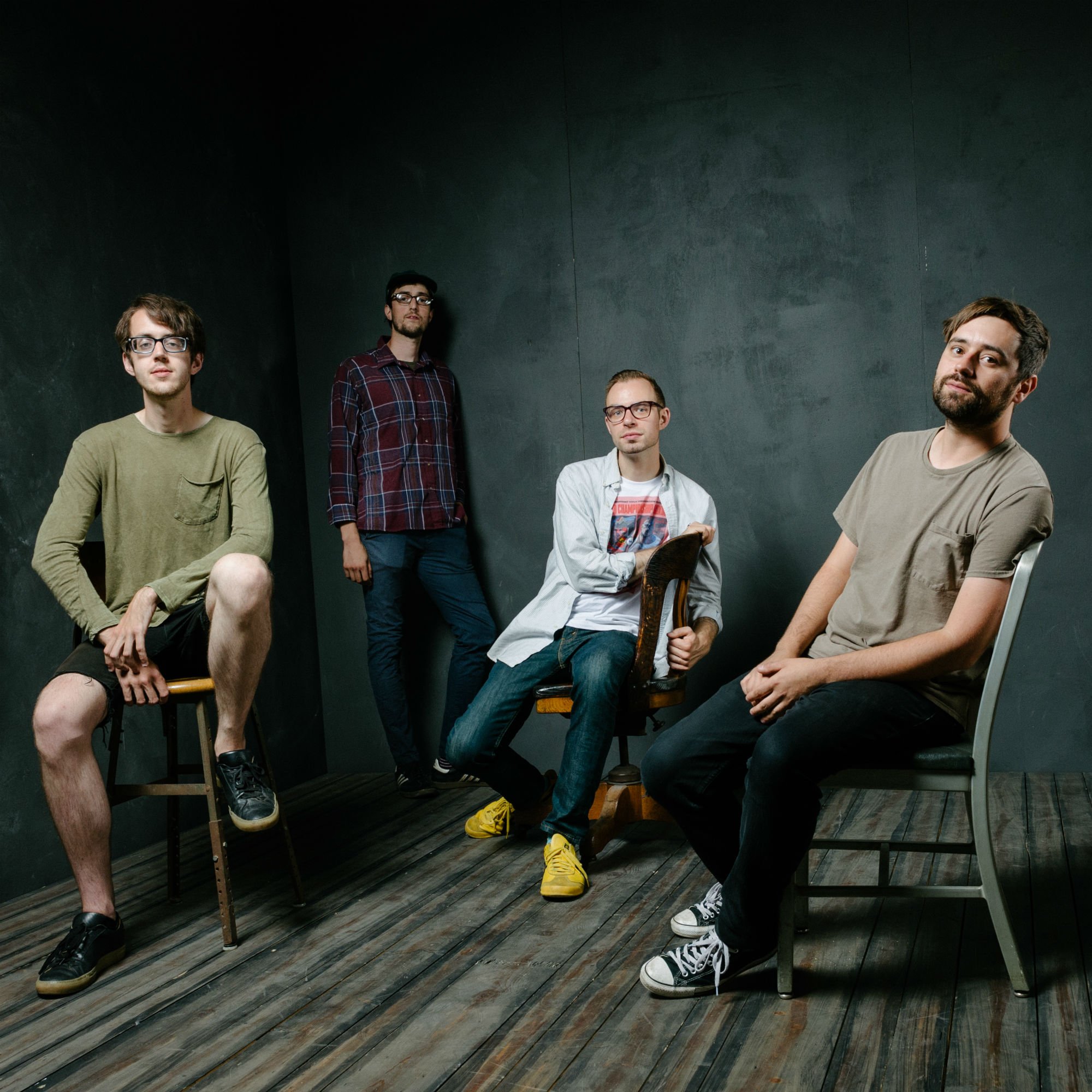 All the biggest and best tracks of the week, rounded up and reviewed.
It's that glorious time yet again dear readers, it's Friday afternoon! The clocks are ticking their way towards another gilded weekend of desperately hanging onto the final straggling threads of the summertime; brazenly wearing short-shorts in spite of the evenings getting earlier by the day. Luckily enough, a load of our favourite musicians have been busy writing new songs to soundtrack the struggle.
This week alone, Estrons have written a bullshit-slaying stormer, VANT have given the first taster of their debut album, and Cloud Nothings are only bloody back, in ferocious form. That's just for starters too.
For our verdicts on all of this week's biggest and most exciting tracks, all you need to do is scroll down. And if you're itching to check out everything else out this week, step this way for DIY's Listening Hub, and our Essential Playlist.
Cloud Nothings - Modern Act
Addressing new album 'Life Without Sound', Cloud Nothings' Dylan Baldi says he's always played the band's records on his car stereo, and this one sounds best. Baldi's method is a simple but worthwhile litmus test, especially when judging records designed to lift you up from drudgery, their momentum being the wind in your sails. Cloud Nothings have always excelled in that regard, but 'Modern Act' is the most life-affirming they've ever sounded.
That's partly down to the track's positive reinforcements ("Do you know what it's like / To be out and alive? To say you're doing alright / Yeah, you're doing just fine" goes the chorus). But subtle tweaks also play a part, like how Baldi's vocal injects tiny quirks and an extra dose of character, or how Jayson Gerycz's drum parts sound like they could burst from the seams (or our the car speaker system). It's getting tiring to simply say Cloud Nothings have stepped things up a gear, because they've been doing it time and time again. But rarely does that kind of progression feel so tangible. (Jamie Milton)
VANT serve their politics like a garbage truck dumping bags. There's no compromise, no chance of seeing past Mattie Vant's bold statements. In the past, he's been brutally upfront. "You know the USA will take and never give back," he barked on 'The Answer'. 'Fly-By Alien', meanwhile, chanted about how the "dying sun" was a "tick tock time bomb." Cryptic messages, these are not. A moment's hesitation would be a wasted breath, in their books.
For all the apocalyptic tone of their early singles, 'Peace & Love' spins a positive message. Both peace and love are two things missing from current conversation, the band claim. Again, a simple statement that's been delivered a thousand times before. But it bears repeating, especially when it's filtered into a headrush, hook-stuffed single such as this. (Jamie Milton)
Estrons - I'm Not Your Girl
Estrons' Tali Källström never lacks something to write about. In their short existence, she's penned songs about crap, childish boyfriends ('Make a Man') and ending up in police custody ('Drop'). Similarly, the assertively-titled 'I'm Not Your Girl' is enraged for a reason. Its muse is a conversation Tali overheard when a couple of guys bragged about previous flings. The story sounds familiar, but Estrons' sheer force is a bolt out the blue.
When Tali's songwriting hones in on a target, she acts as a ringleader, guiding the Cardiff four-piece towards a fuzz-drenched apocalypse. Live, every bolt of noise is mirrored in Tali's delivery - she usually ends up head in hands, tugging her hair out, rolling around the stage floor. 'I'm Not Your Girl' is the closest Estrons have come so far to mirroring this cathartic, brilliantly rage-fuelled experience. (Jamie Milton)
Hudson Scott - Panning For Gold
Taking the soaring highs of falling in love and dragging them back down to earth, Hudson Scott's latest is a confounding mix of emotions. "Truth be told, I like to fall in love," he croons, "I'm panning for gold". Sifting through the dirt in the search of something glittering, it's gloomy but without trace of sadness, laced in 80s atmospherics.
Propelled along by squiffy horns and the one-two production wizardry of Duncan Tootill and XL's go-to desk bloke Rodaidh McDonald, 'Panning For Gold' comes off like tropical music for an inner-city night time stroll, holding overwhelming euphoria at a safe distance. (Tom Connick)
On their richly inventive new single, Gothenburg trio Wildhart break free. 'Shake Off' is about existing in a patriarchal world and creating your own destiny. Or, in vocalist Ylva Holmdahl's words, turning hardships "into gold".
It's a simple message, filtered perfectly through the group's deep, exploratory pop. Warpaint-like howls merge with moody production (like if Massive Attack took on Scandipop), and what begins in a loose, open-ended state ends up as a full-bodied beast. It's easy to get swept up in 'Shake Off''s bright sense of escape, but threading it together is a sense of resistance, defiance and positivity that Wildhart truly embrace. (Jamie Milton)
It's hard to comment on new Dirty Hit signing King Nun's debut single without mentioning its accompanying video. Few two-minute, thunderous shocks to the system can be so perfectly calculated in film. All it takes is a fisheye lens, shots of drummer Caius falling off his stool, beer chugs and a claustrophobic yellow-walled room to create a sense of madness. But it's the perfect match for the four-piece's deranged debut.
'Tulip' is a deceptively sharp beast. Like Queens of the Stone Age's most breakneck moments sped up twofold, it has the impression of something that could collapse in on itself within seconds. But these jammy sods have everything under control, adopting a puppet string-like approach to their 100mph noise. (Jamie Milton)