#SFSTOUR16
Formation take it to church with Liverpool Stand For Something set
The band are supported by local boys Vynce at the city's Scandinavian Church.
A strange stack of red brick triangles, hidden beside Liverpool's harbour, the Scandi Church's looming white arches swallow up sound and spit it out again a hundred times as loud. Lit by golden candles, and the purple glow of an altar, locals Vynce – who hail from the Wirral – kick-start the action at this first leg of the Dr. Martens Stand For Something Tour 2016.
Despite frontman Peter Pegasiou's claims that he's got the lurgy - "if anyone from Formation is in here, I'd anti-bac this mic before you use it," he jokes - he and the rest of Vynce are on razor-sharp form. 'Taste' fidgets and jerks with angular twinkles of guitar, while 'Lust's echoing waves, and thrashing cymbals ring out between the church's bright blue pews.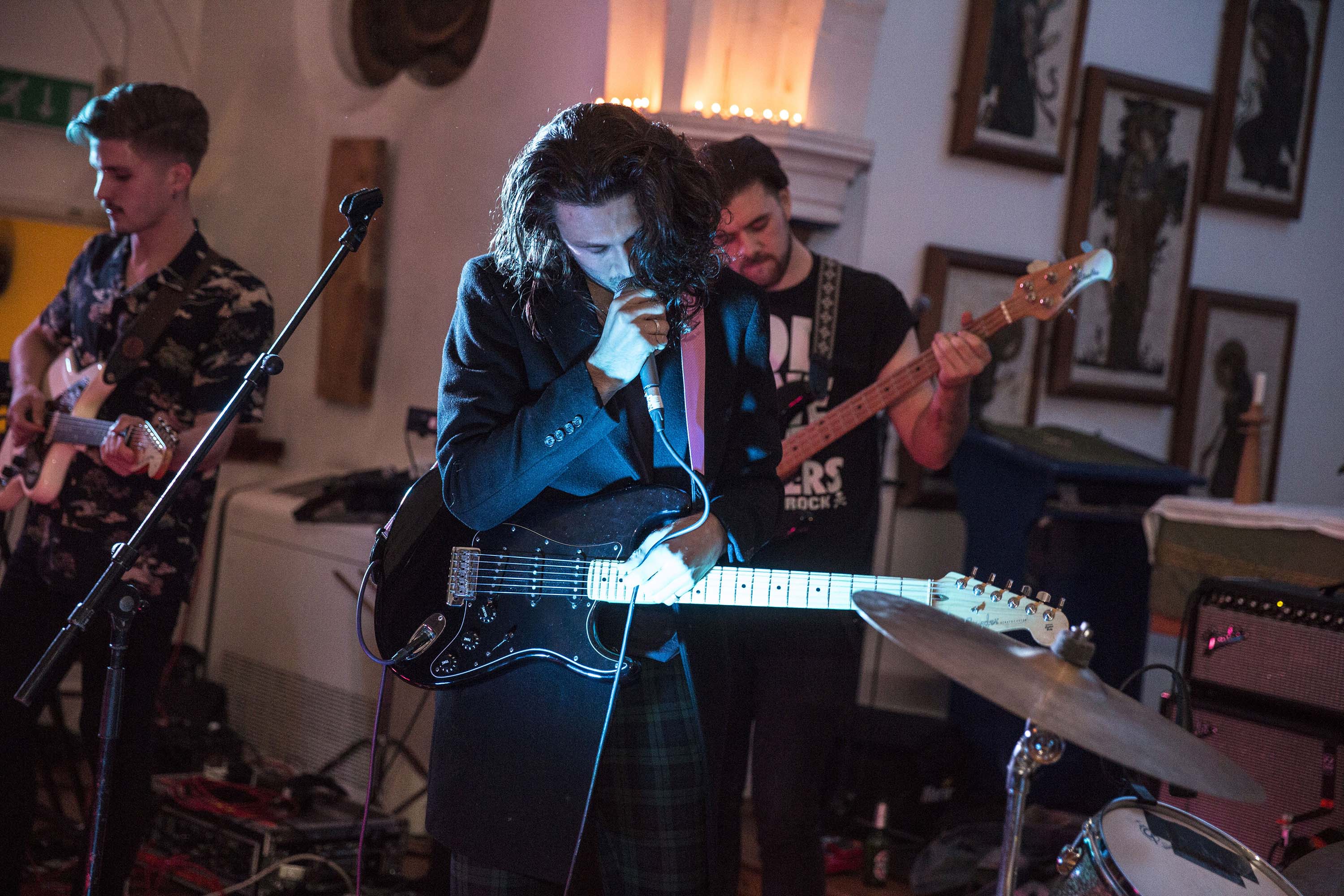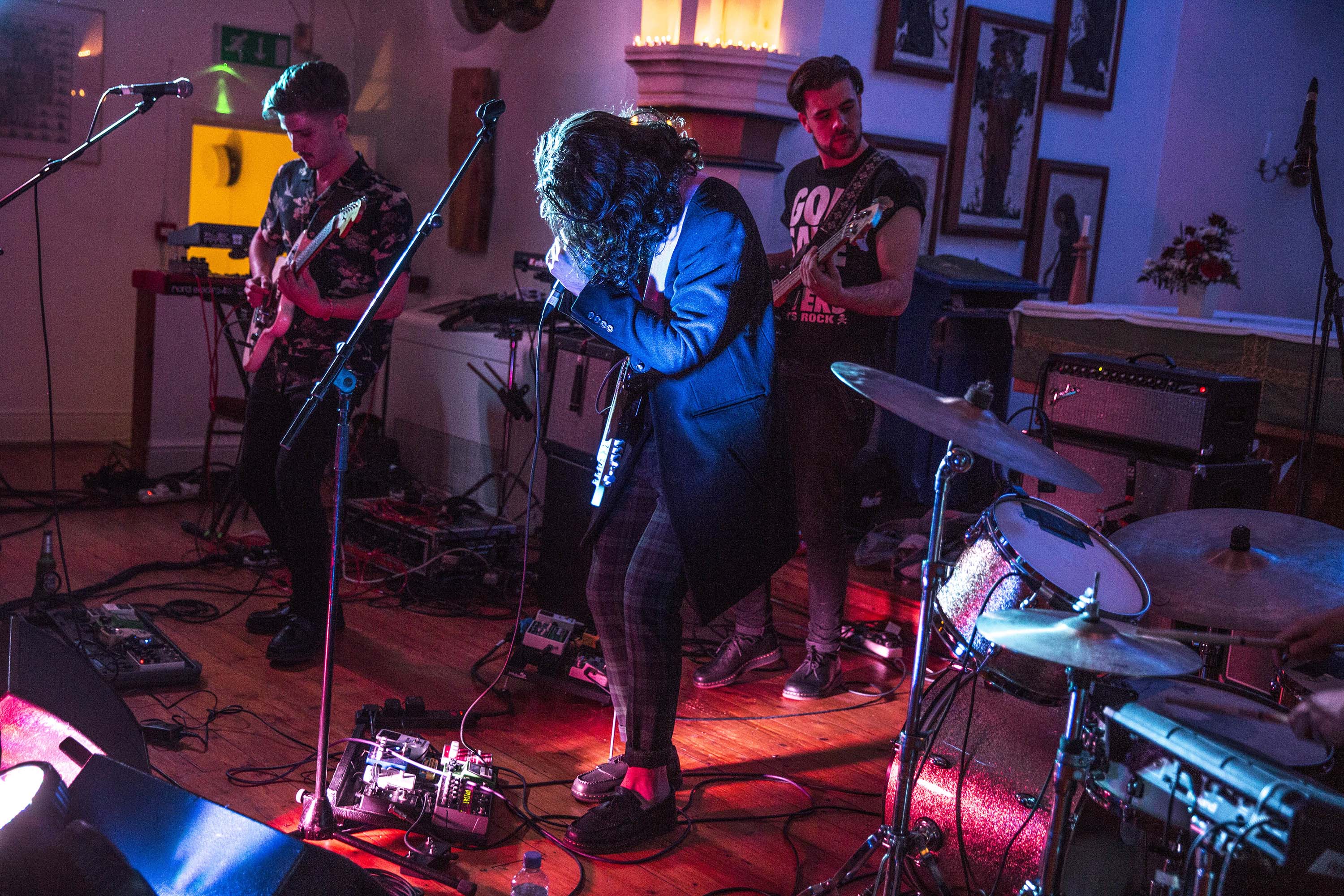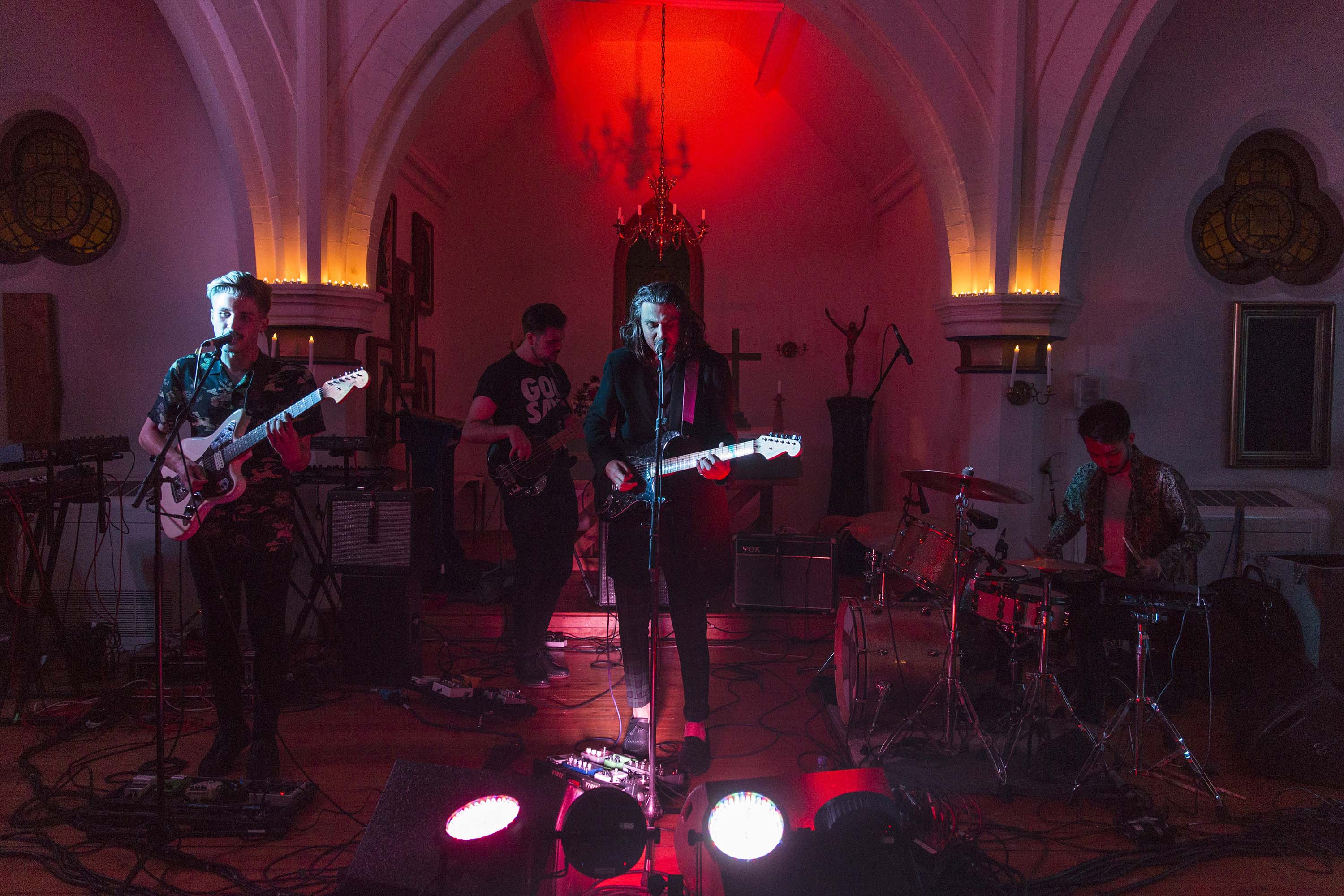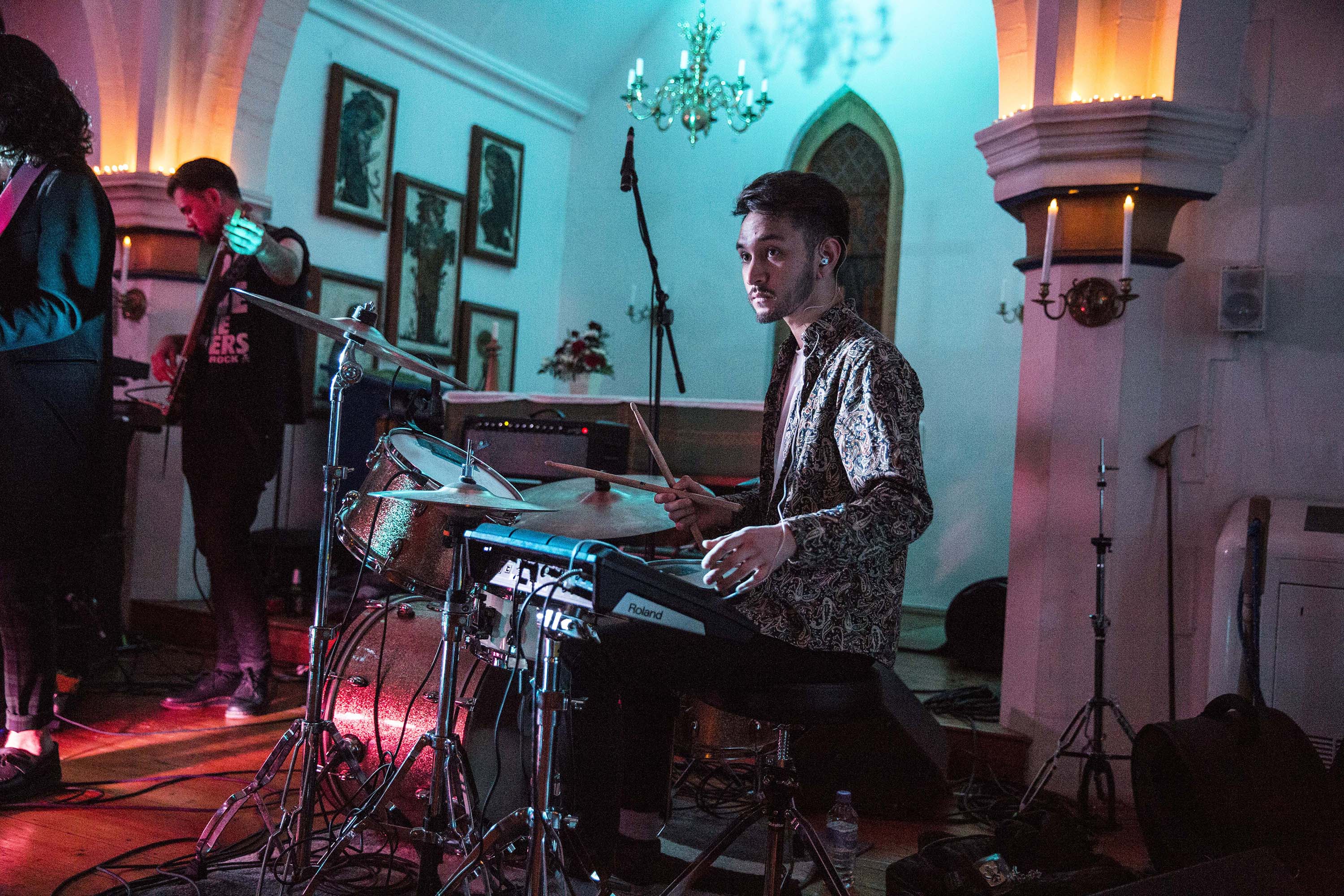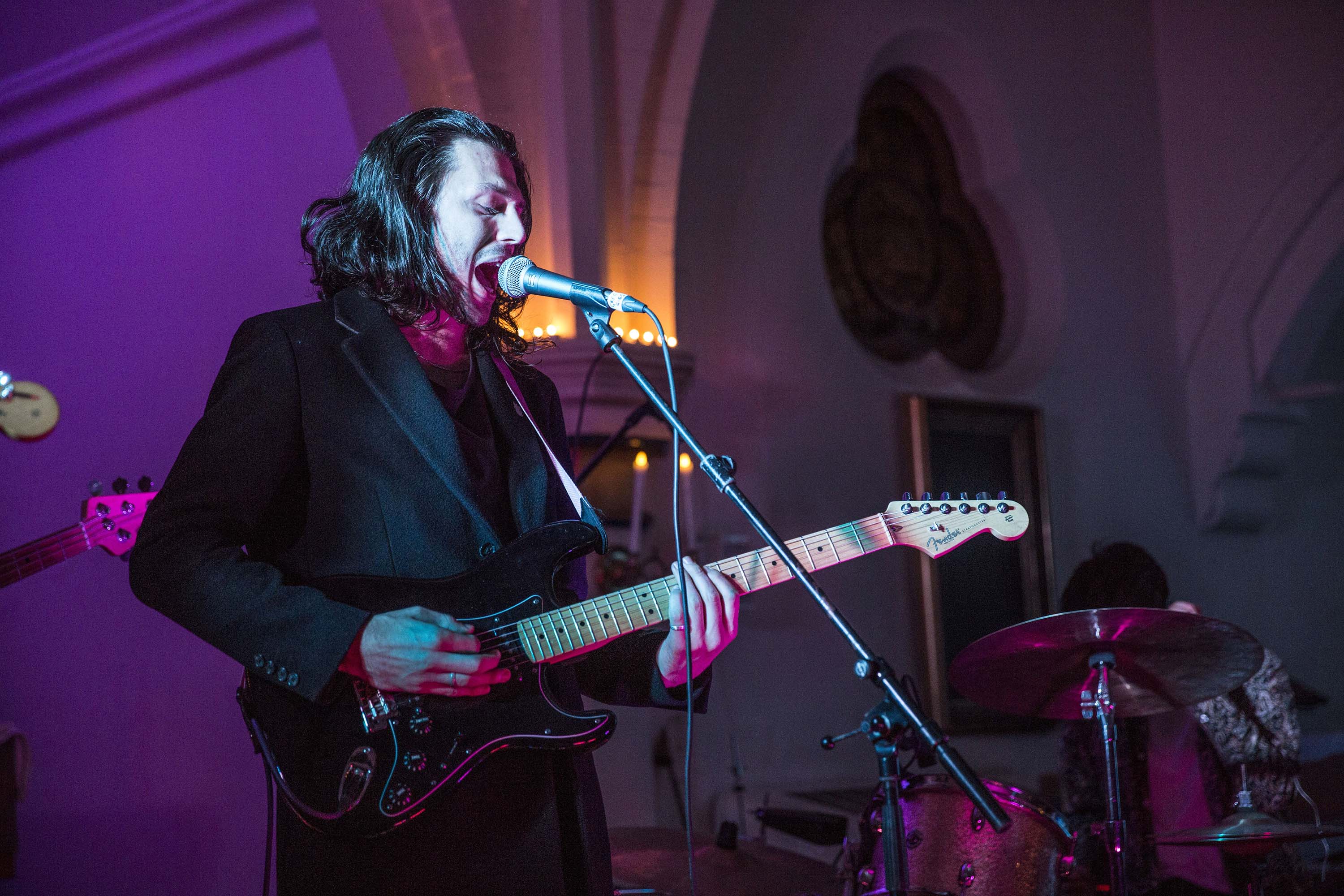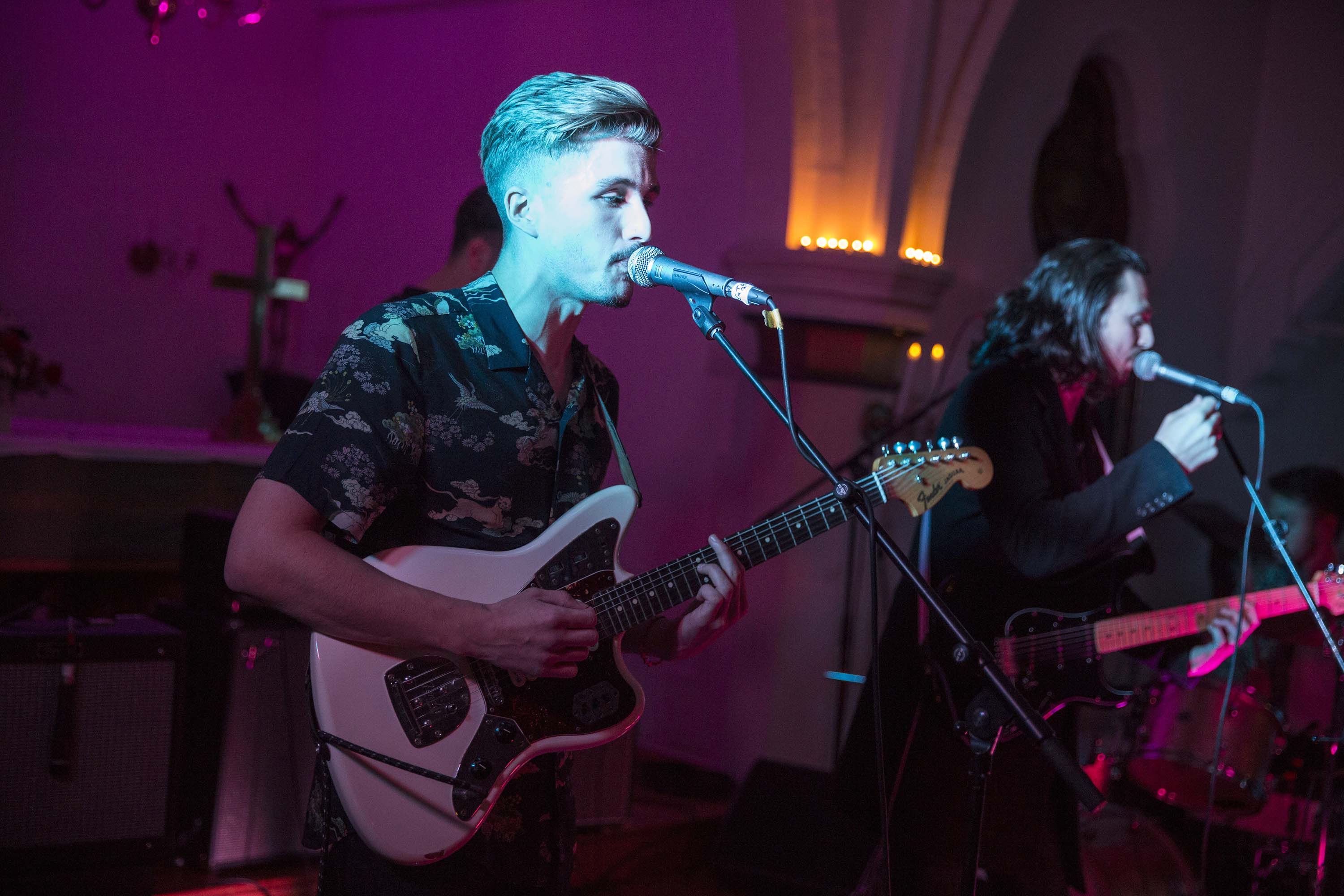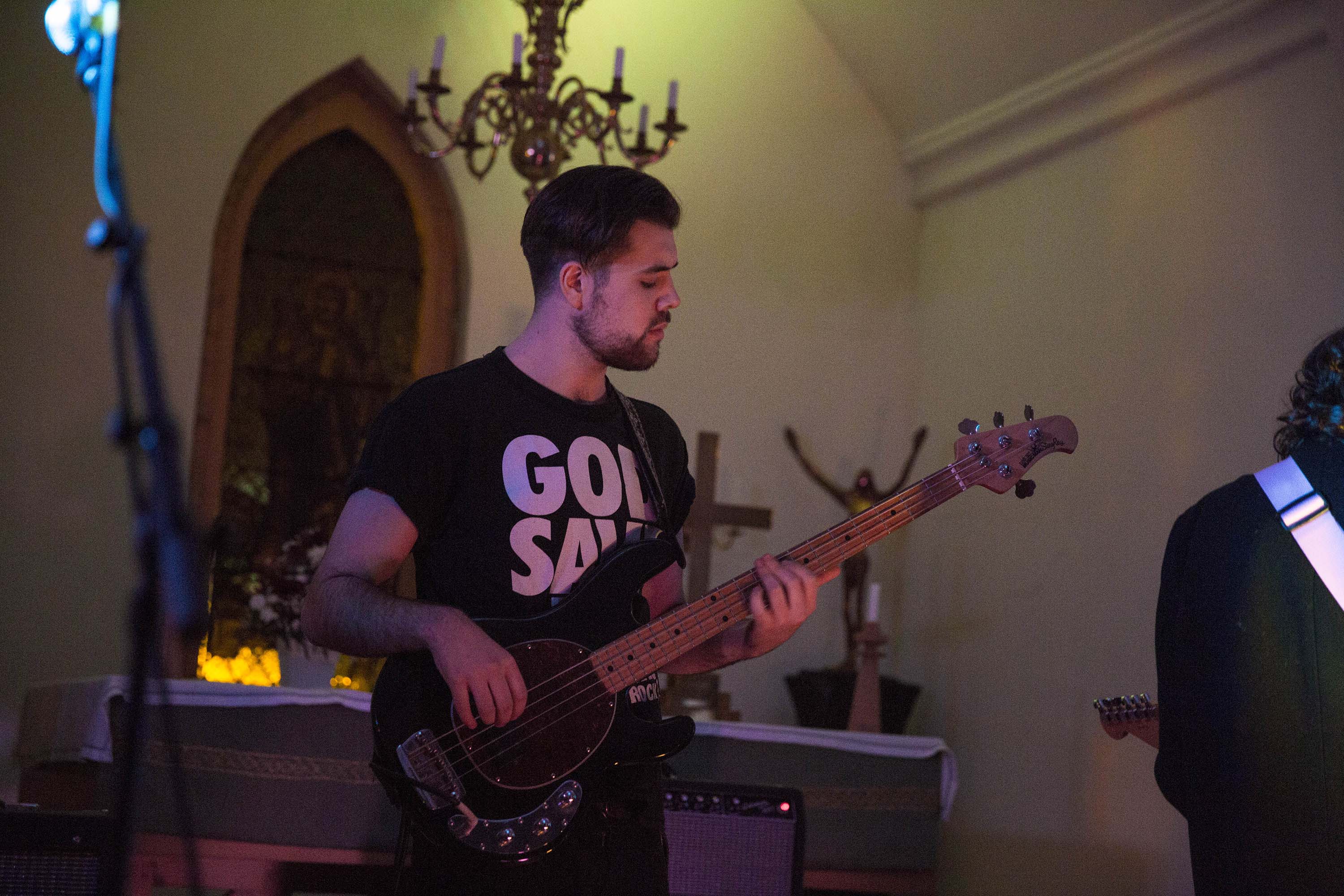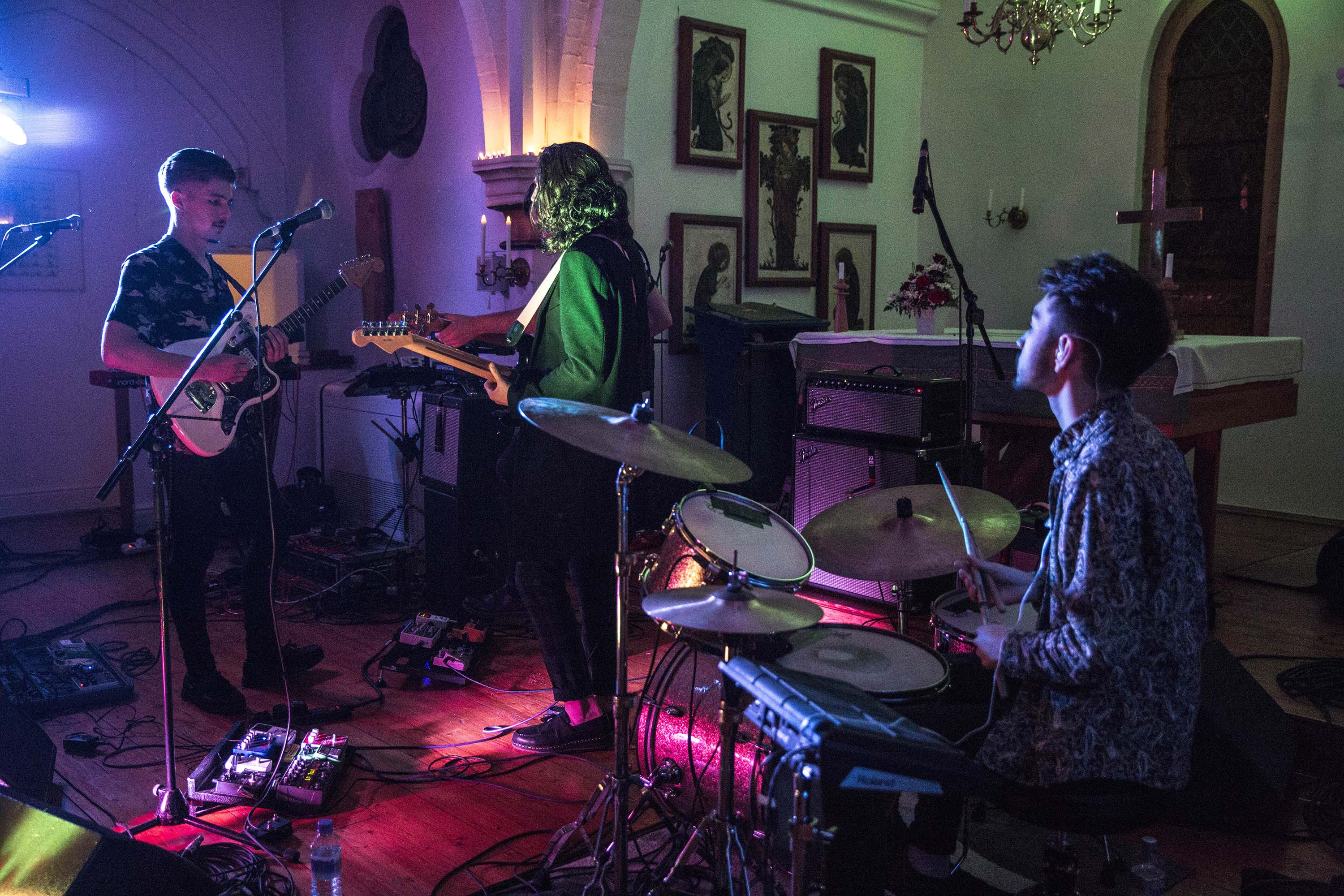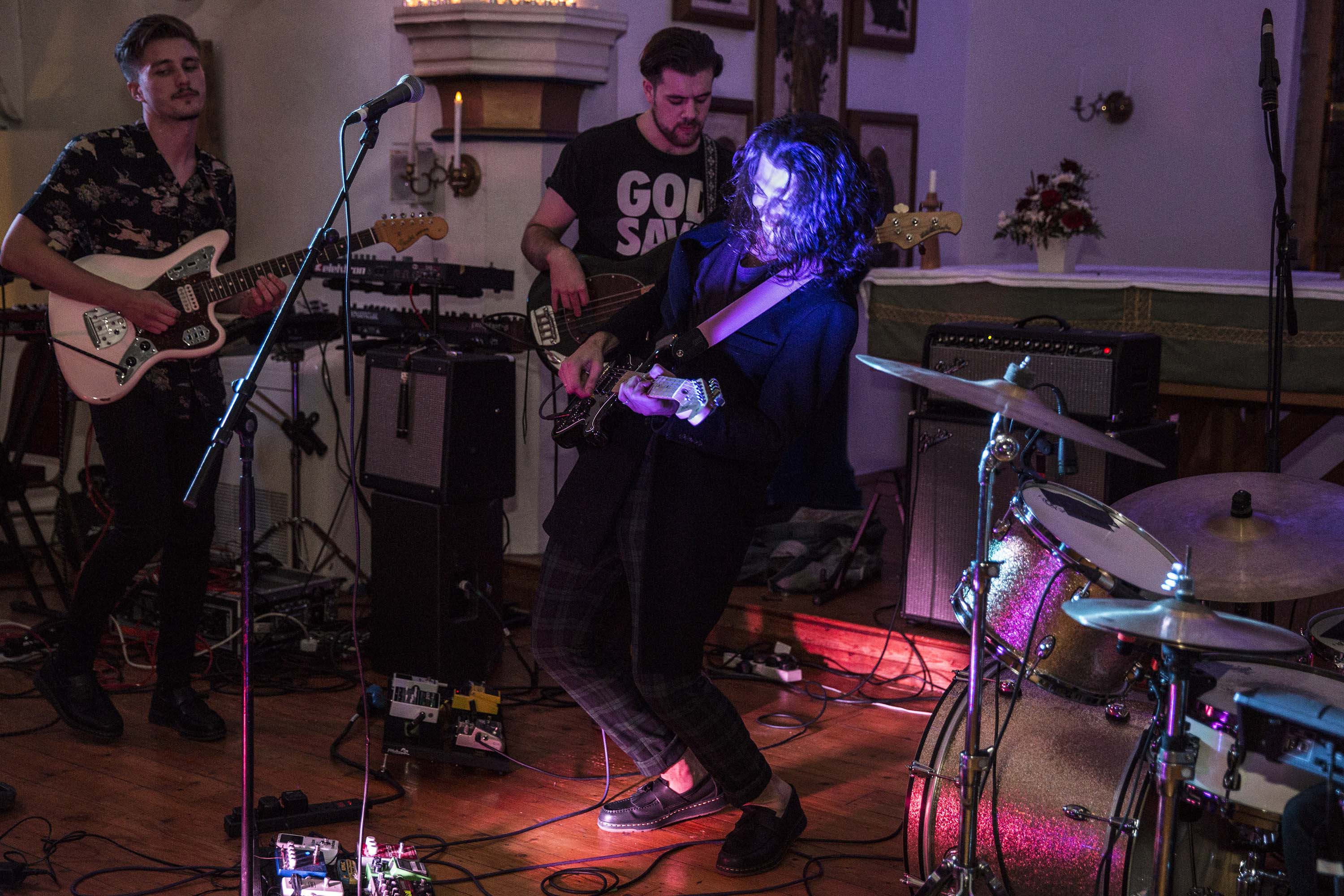 Underneath a glowing blue cross – conveniently the same symbol that covers their 'Under the Tracks' EP – Formation live up to their earlier promises to "deconsecrate" the church, creating an almighty racket in the process. Their set is one that looks forward to their debut album – with brand new cuts like the anthemic synth-stabs of 'A Friend' and the epic six-minute 'Ring' showing ever more diverse sides to the band – also nodding back to their earliest formative (ahem) moments. Will Ritson, sipping casually on a mint tea, decides that tonight's intimate surroundings befit a quiet moment of reflection, and the band air their "only ballad" 'Waves', too; their debut track which has since disappeared from the internet entirely.
Grinning slyly across at his twin brother Matt – headbanging at the keyboards like he's in the 'Bohemian Rhapsody' scene in Wayne's World – Will's a dynamic, cowbell-wielding machine. Mounting the drum kit, bashing various items of percussion like they're his sworn enemies, Formation are a devilishly good band, in contrast to tonight's holy surroundings.