Album Review:
Crocodiles - Dreamless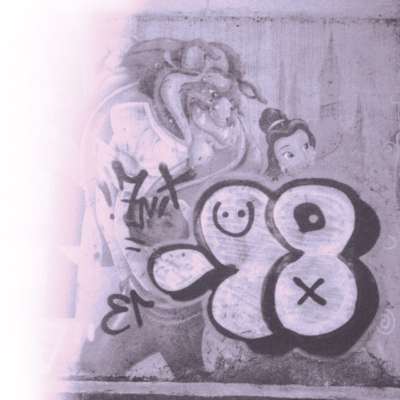 Guitars take a backseat on Brandon Welchez and Charles Rowell's new album. But attempts to reinvent are unsuccessful.
Label: Zoo Music
Released: 21st October 2016
Crocodiles have always seen themselves as a guitar band, first and foremost. But on their latest album 'Dreamless' the guitars have taken a backseat and best friends Brandon Welchez and Charles Rowell have tried to apply different tools. It's a creative risk that might not have paid off as much as the pair had hoped.
The album opens with spoken word snippet "and you'll burn and weep and suffer", repeated in an unsettling drone by a Christian preacher the pair sampled on the first 7" they recorded together as teenagers. When Brandon and Charles first came across it, the sample's intense "guilt trip vibe" seemed funny. But during the sessions for 'Dreamless', with Brandon suffering from insomnia and both he and Charles at the tail end of two years fraught with trouble, it seemed more like a commentary on life. The sample is in stark contrast to the dreamlike, peaceful instrumentals on opening track 'Telepathic Lover', but sets the lyrical tone for the rest of the album.Tracks like 'I'm Sick' and 'Maximum Penetration' feature dark, repetitive lyrics that are ominous in their simplicity.
On 'Dreamless', Crocodiles have put the focus squarely on the psychedelic soundscapes they've constructed. There's a sense that the lyrics are scaffolding, a framework to hang clockwork synths and piano riffs around. The technique works best on the hazy 'Go Now', with its pounding bass line and the steady pulse of drums, but at other times the spaces between notes expand too far. In these moments there is little to focus on with such sparse lyrics.
Although the band have tried to challenge their aesthetic on 'Dreamless', it's the moments they return to form that work best. Branching out musically is a bold step that pays off in flashes, but the riff work in 'Welcome to Hell' and 'Jailbird''s brief guitar solo confirm that, at heart, Crocodiles are strongest with guitars in hand.