Album Review
Joan As Police Woman & Benjamin Lazar Davis - Let It Be You
2 Stars
A curiously unbalanced album, the bulk of 'Let It Be You' can't reach its early highs.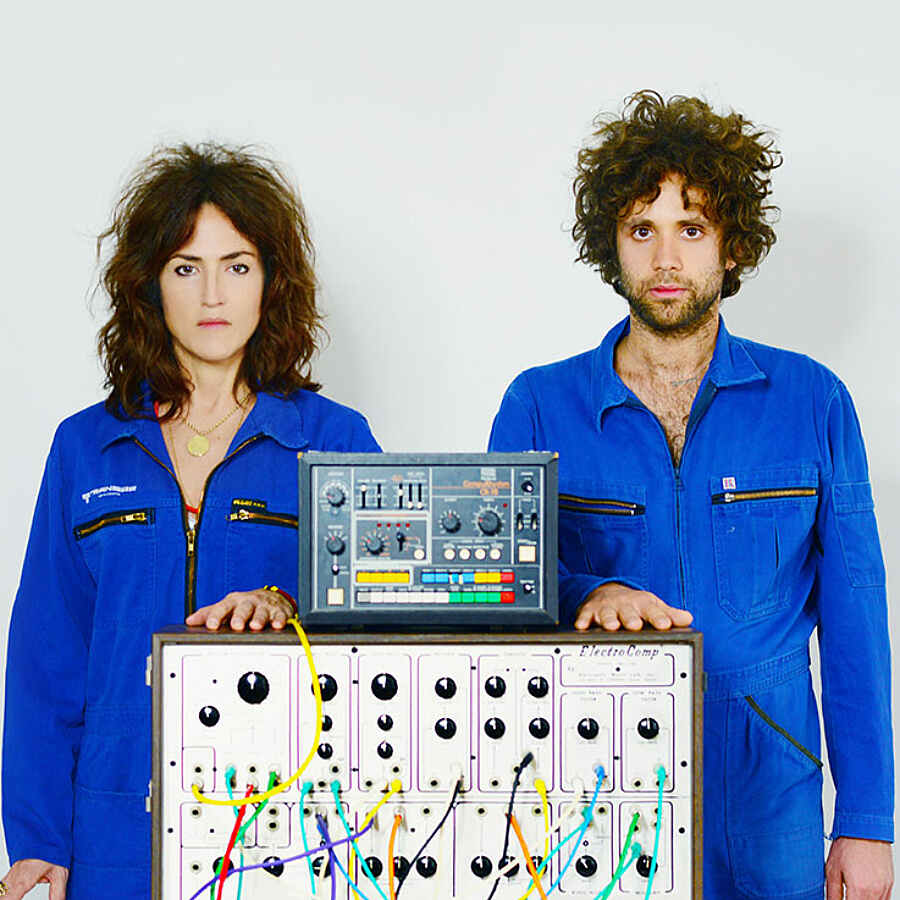 As musicians, Joan Wasser - better known as Joan As Police Woman - and Benjamin Lazar Davis have always sought out unique individuals to collaborate with. Wasser has worked with everyone from Antony and the Johnsons to David Sylvian, while Davis still performs with Okkervil River and Cuddle Magic. But it was an unlikely source that brought the pair together: the musical patterns of Central African Republic Pygmies. Because of course!
On the surface though, the pair's collaborative album 'Let It Be You' doesn't have too much to do with tribal rhythms and is more a blend of what the pair are accustomed to creating. Opener 'Broke Me In Two' marries jittery riffs and throbbing bass with Wasser's distinctively soulful voice, which soars to new heights in the chorus. Davis takes the reins on 'Overloaded,' and its clashing drums and stuttering guitars bring it dangerously close to being a pure pop banger. The title track's upbeat, shimmering synths and Wasser's breathy voice provides even more pop perfection.
Unfortunately, there's nothing on the rest of the record that can match these early highs. Distorted drums and a piercing guitar stab in the chorus help to prevent 'Hurts So Bad' from being plodding. Wasser's voice alone on 'Satellite' and 'Easy Money' help them to stand out. On the former her looped vocals drift ethereally over muted strings, while on the latter her characteristic freeform delivery is entrancing.
By the time 'Violent Dove' comes around though, the pair sound like they might be running out of ideas. By recycling the same guitar and drum effects, it comes across as a poor man's reworking of 'Broke Me In Two.' That only leaves you desperately wanting to return to the gems that frontload this curiously unbalanced album.
More like this