Album review
Lady Gaga - Joanne
3 Stars
A brave, if not entirely seamless, shift in tone from one of the world's biggest pop stars.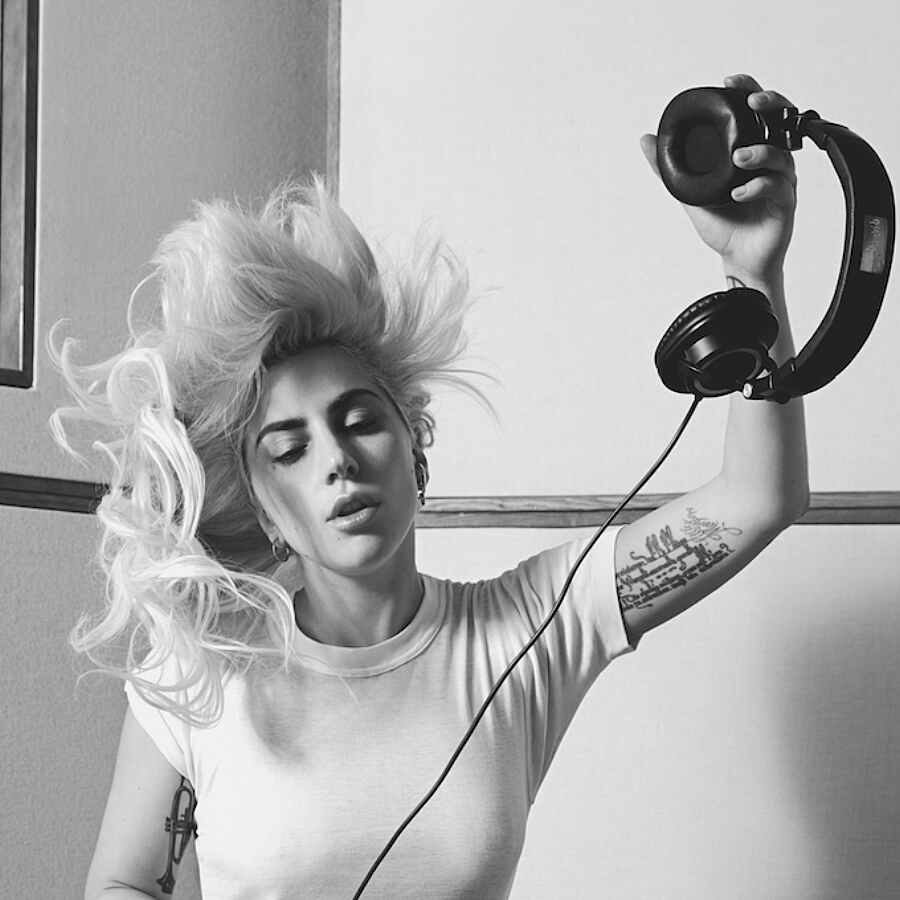 Totally binning off the retina-battering visual barrage of her fairly all-over-the-shop last album 'Artpop,' and taking the tautly song-focused 'The Fame Monster' in a whole new direction, Lady Gaga's 'Joanne' has just one agenda: simplify.
Trading in her infamous meat-suits for a pink fedora, Pat Benatar, Shania Twain, Hall & Oates and Bruce Springsteen all perch on Lady Gaga's candy-hued hat brim as initially surprising, but highly evident, influences. Recruiting a sizeable dream team of unlikely collaborators for the ride (Beck, Mark Ronson, Tame Impala's Kevin Parker, Father John Misty, Florence and The Machine, and Josh Homme to name but a few) is also a deliberate move to switch gears. It's a brave, if not entirely seamless, shift in tone from one of the world's biggest pop stars.
The chaotic 'Perfect Illusion' – all stamping fervour, gravelled roars and overstatement – isn't the most accurate first glimpse of 'Joanne,' sure. Charged with rock disco-neons, raw vocal takes, and slightly too much in the way of sincere fist-clenches, it's a pop banger of sorts, if not representative of this album's more reflective moments.
On the welly-filled ballad 'Million Reasons,' and 'Sinner's Prayer' (the latter of which benefits hugely from Father John's twanging country licks) Lady Gaga's reinvention is far clearer. It's hard to find fault in her vocal – more powerful than ever, especially on title track 'Joanne,' and flecked with human-sounding flaws – and in the occasional moments where Gagz trades in full-blown heartbreak for something vaguer, and more ironic, it works brilliantly. "Man, wasn't that long ago we were all living in the jungle, so why we gotta put each other down?" she asks atop some Ronson-special brass toots on the thumbs-in-pockets jaunt 'Come to Mamma'. "I lay around, touch myself to pass the time," she provokes on the suggestive 'Dancin' in Circles' – a weirdly Eurovision-esque ode to (ahem) self-love. Meanwhile,'A-YO' starts life with a solitary, rabble-rousing thigh-slap; it sounds a bit like Limmy doing an impression of Dolly Parton.
It's not quite clear whether Lady Gaga's references are intended to have a tongue-in-cheek undertone, but read as such – as a roaringly fun, slightly hit-and-miss love affair with gigantic country anthems – 'Joanne' comes out on top.
Intentionally overwrought, brash, and totally different to anything she's ever done before, Lady Gaga's 'Joanne' doesn't quite nail the artistic frankness she's aiming for, and as with all her other albums before this, 'Gaga goes country rock' serves as yet another costume. Still, as costumes go, it's an unpredictable one, that – on the whole – Lady Gaga wears quite well.