On the telly:
Mitski brings 'Your Best American Girl' to Colbert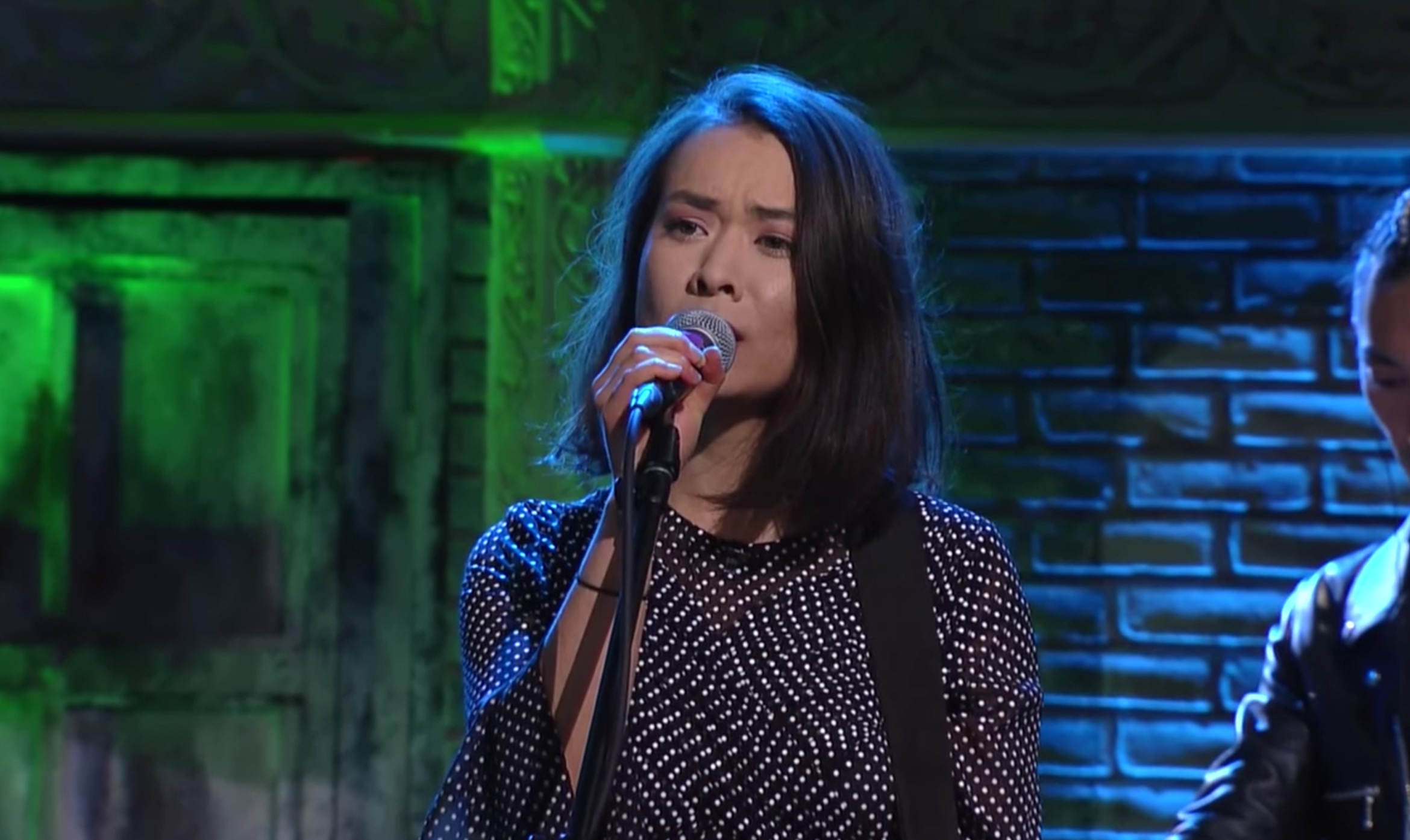 Watch the 'Puberty 2' highlight get its telly debut.
On last night's The Late Show with Stephen Colbert, Mitski made her television debut, performing 'Your Best American Girl'.
The track appears on latest album 'Puberty 2', and last night's performance saw it fleshed out into a multi-textured triumph, all loose piano notes and thrashing guitars.
Earlier this year, DIY's Will Richards spoke to Mitski about the sense of identity running through 'Puberty 2'. "I felt like I was now American, and therefore needed to put down roots, forge relationships and to be a real adult here," she said. "That's when you start to realise the conflicts of doing that. I'm also from Japan, and over there much more stress is put on being homogenous and part of the group. When there's a natural disaster in Japan, everyone acts so quickly and orderly, because there's such a sense of togetherness. I'm not putting down any cultural value, but in terms of being different, there's more room to achieve that in the US. However, the US is extremely consumerist, so I think the ways you are allowed to be different are driven by that - you can be different, but only if you are still consuming."
Watch the Colbert performance below.
WE'VE GOT A FAVOUR TO ASK
We're often asked by potential advertisers about you, our readers. So we'd really appreciate it if you'd offer up a bit of information about you, and your music-loving habits by filling in our 2019 readers' survey.
Click here to reach the 2019 DIY readers' survey.
(Don't worry, none of what we're asking for is personally identifiable - and no questions are compulsory.)