Jäger Curtain Call
Hear TRAAMS' new epic, eight-minute track 'A House On Fire'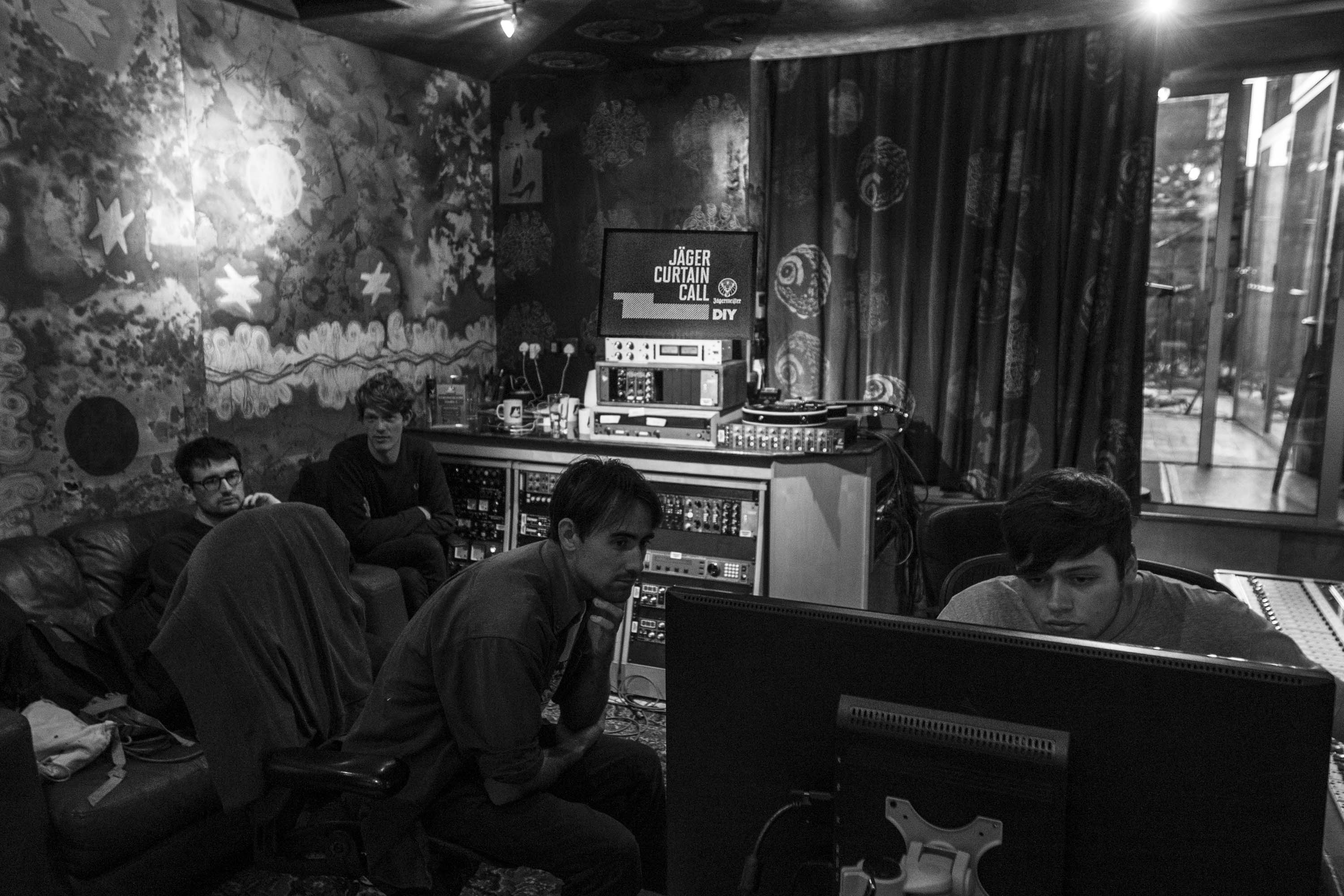 The band recorded their huge new song at Curtain Road's Strongroom Studio as part of Jäger Curtain Call.
In a few weeks' time, TRAAMS will be taking to the stage at Curtain Road's Queen of Hoxton, as their final move in the latest leg of the Jäger Curtain Call, but ahead of their show, they've offered up a new track.
Through Jäger Curtain Call - our endeavour with Jägermeister aiming to help bands on their road to success - the group have had the opportunity to spend the day in a studio, record a track and play a show, all on the same stretch of iconic East London road.

Recorded in Strongroom Studio with Theo Verney, their new track is called 'A House On Fire' and is a blistering eight minutes-odd long.
"It's a long one," the band's Leigh Padley told us, of their new track, "We played it live for the first time at The Old Blue Last recently and thought we'd get it down in the studio. We wanted a relentless big'un with a handful of chanty melodies - one to hang around the end of our live sets."
Unsurprisingly, then, it's set to be aired in full at their upcoming show: "[We] can't wait for these shows to get going," he assures, "I reckon this number will be played each night, so please do dance along."
Hear 'A House On Fire' below. Buy tickets for TRAAMS at the Queen of Hoxton from Ticketweb now.